Best Delta 8 Carts
Best Delta 8 THC Carts
Delta 8 THC Vape Cartridges
Buy Weed Online
Best Delta 8 THC Gummies
THC Gummies
Best THC Gummies
Best Delta 8 Gummies
Area 52 Delta 8 THC Gummies
Game Time! Quick Healthy Snacks for A Winning Season
Let's face it, for the next several months we will have ample opportunities to stuff our faces with high-calorie, nutrient-deficient snacks as the NFL, NHL, and NBA seasons take off. Your favorite team can raise your blood pressure enough without the aid of salty or fatty foods.
Here are some quick and simple ideas and recipes to make game-time snacking healthier and help you avoid unwanted weight gain during the (hopefully, winning) season.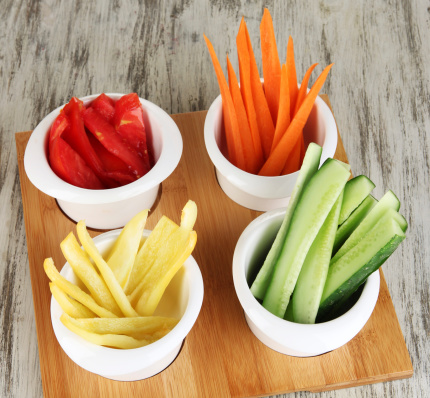 Get rid of high-calorie, high-sodium chips: Opt for homemade kale chips, zucchini chips or purchase baked corn tortilla chips with only these ingredients: corn, oil, sea salt, lime (my favorite brand is La Favorita).
Incorporate veggies: Rather than fill up on empty calories like pork rinds and pretzels, add some healthy fats and veggies to the table. Avocado offers the perfect base for dips that truly satisfy. Don't forget to make it colorful. Red, orange, yellow, and green peppers, carrots, broccoli, pea pods, radishes, and even raw beets pair fabulously with my Easy Guacamole (recipe below) to provide a filling, nutrient-rich alternative for snacking.
Switch up your sweets: Think berries and dark chocolate. When it comes to satisfying your sweet tooth, you can attain guiltless satisfaction and a boost of powerful antioxidants at the same time. It's a win-win. Melt a little dark chocolate for dipping strawberries, raspberries, blueberries, and blackberries, and you've created a delicious alternative to a sugary dessert. (Remember to choose dark chocolate with cocoa content of 70% or more for maximum benefits and lower carbs and calories.)
Top 12 foods to OVEREAT to lose weight
Easy Guacamole
1 ripe avocado, peeled and pitted
1 Tablespoon of fresh cilantro leaves
Sea salt and freshly ground black pepper to taste
Optional: Pinch of fresh lime juice
Combine all ingredients in a bowl. Mash together using a fork.
Quick Bite-sized Snacks
Boats:
3 Stalks Celery, cut into 2-3 inch pieces
2 red bell peppers, cut into ¼'s
2 Zucchinis cut in half with center scooped out
1 container Olive Hummus
¼ cup Pine Nuts
1 Fresh Tomato, chopped
Fresh basil, chopped
Fill the vegetable "boats" with hummus. Top with pine nuts, fresh tomato and basil.
Stacks:
1-2 Cucumbers, sliced into rounds
1 Avocado, mashed & seasoned with sea salt and black pepper
1 Roma tomato, sliced into rounds
Fresh Basil, chopped
Spread 1 tsp. avocado on 1 cucumber slice. Top with fresh basil and 1 Roma tomato slice. If you can tolerate dairy, fresh mozzarella or drunken goat cheese would be a great addition!