Delicious Scallops Au Gratin Recipe
My Scallops Au Gratin recipe will easily become your friends and family's favorite, even if they think they don't like scallops. Better yet, it is as fat-burning as it is delicious, and they won't notice the difference.
It's a great time to join hundreds in the Eat More, Burn More family, and soon you can sign up to be a part of my brand new cooking classes for weight loss.
[sc:Chef_Cooking_Classes ]
Thank you so much for reading!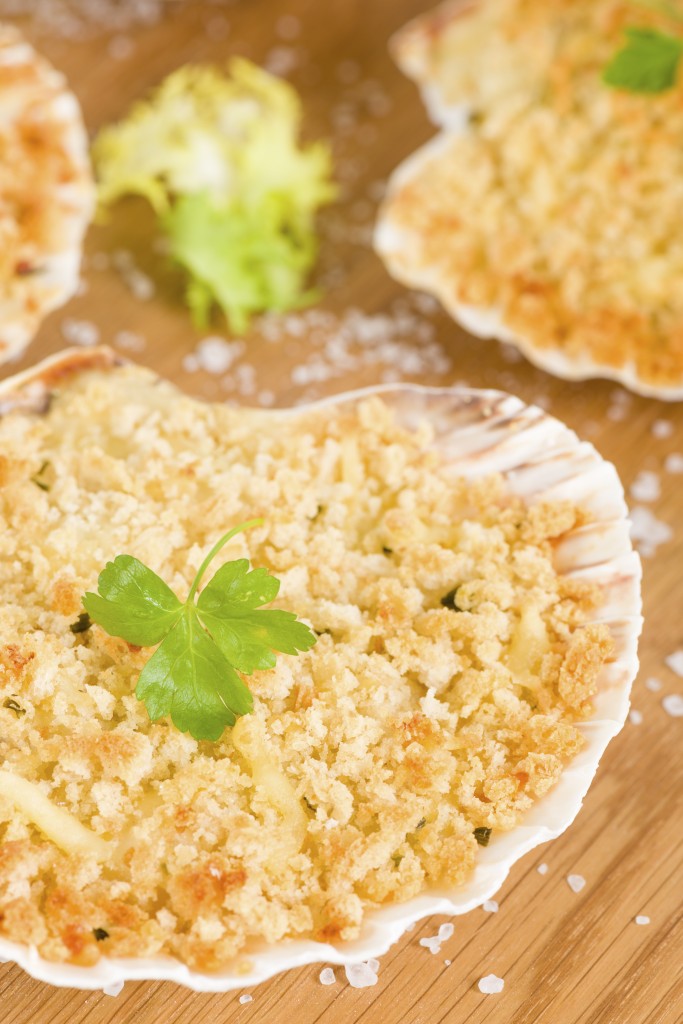 Scallops au gratin

Active time: 30 minutes | Cook time: 20 minutes | Yield: 6 servings
Ingredients:
2 pounds sea scallops
2 cups plain Greek yogurt
½ tsp. curry powder
3 large shallots, peeled and diced
12 ounces cremini mushrooms, cleaned, stems discarded, sliced
1 tbsp. of brandy
2 garlic cloves, minced
1 cup unsweetened, whole-grain cereals (Such as Ezekiel's or Bob's Red Mill's), processed into crumbs
¼ cup minced flat-leaf parsley
4 ounces Gruyère cheese, grated
Salt and pepper to taste
[sc:mealplan-free ]
Preparation:
In a medium skillet over medium high heat, sauté shallots and mushrooms with a little olive oil, just to wilt them.
In a mixing bowl, blend the garlic, brandy, parsley, crumbs, cheese, curry, yogurt and the shallot-mushroom mixture. Season with salt and pepper.
Divide the scallops evenly into individual ovenproof dishes. Top each gratin dish with a handful or two of the mixture.
When ready to cook, preheat the oven to 400.
Place in the oven for approximately 20 minutes, or until the tops are lightly browned and bubbling and the scallops are cooked through.
[sc:EMBM_12foods ]