Best Delta 8 Carts
Best Delta 8 THC Carts
Delta 8 THC Vape Cartridges
Buy Weed Online
Best Delta 8 THC Gummies
THC Gummies
Best THC Gummies
Best Delta 8 Gummies
Area 52 Delta 8 THC Gummies
5 Smart "Plays" for Healthy Tailgating!
Football season is in full swing! Along with Baseball Playoffs and Hockey just kicking off there are plenty of opportunities for every sports fan to party, nosh, and cheers their fellow fans for the next few months—usually at the expense of their waistlines!
But if you're working on improving or maintain your fitness, don't worry—you can still whoop it up with your comrades while sticking to your health goals.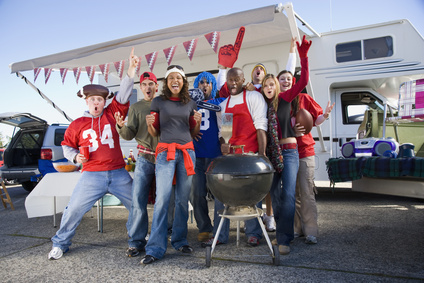 Top 12 foods to OVEREAT to lose weight
Here are 5 Smart Plays for Tailgating:
Be Prepared: Have a plan for the day, just like you would any other day where you are focusing on nutrition. Know what you plan to eat and drink, when, and how much. Share your game-day goals with someone you trust to keep you accountable and on track.
Eat Normally: Eat breakfast! Plan to eat the same amounts and times you would on a 'normal' day. Over the course of a sporting event you may choose to eat 2 snacks rather than 1 meal. Enjoy your time by spacing out food to avoid overeating all at once.
Drink Water: take water with you—better yet, take infused water that offers some inviting flavors. Alternate alcoholic beverages with water and stick to a limited number of drinks.
Bring Food: Take control of your choices by bringing food to share. Raw veggies and dip, hearty vegetable soup, roasted veggie platter with olives and smoked salmon are all great and nutritious choices for finger foods on game day.
Be Mindful and Have Fun! Overeating is miserable. No matter how good it tastes going down, you will inevitably regret poor choices. Choose to be mindful. Staying within your hunger and satiety cues will allow you to enjoy your time and stick to your fitness goals—that sounds like fun to me!