Best Delta 8 Carts
Best Delta 8 THC Carts
Delta 8 THC Vape Cartridges
Buy Weed Online
Best Delta 8 THC Gummies
THC Gummies
Best THC Gummies
Best Delta 8 Gummies
Area 52 Delta 8 THC Gummies
4 Anti-Aging Comfort Food Recipes For Fall!
Food is such a powerful tool for achieving optimal health, fitness, and energy—even maintaining your YOUTH can stem from what you eat!
…and the best part is you don't have to give up your favorite comfort foods in order to reap the benefits of glowing skin, restful sleep, cognitive function and the enthusiasm of your younger years.
By making a few substitutions to your favorite recipes you can enjoy a "home-cooked" meal while boosting the anti-aging properties that support immune health, heart health, digestion, tissue repair, toxin removal and healthy hair, skin and nails.
Here are 4 deliciously comforting recipes to try this fall: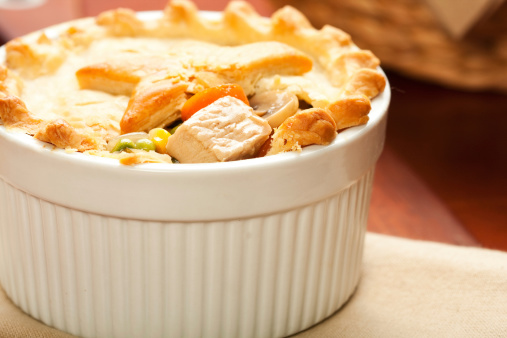 Paleo Chicken Pot Pie      Makes: 4 servings
Prep: 30 minutes                     Cook: 30 minutes
Thanks to Author: Kenzie Swanhart from Cave Girl in the City
The Crust:
1½ cups almond flour
½ teaspoon baking powder
½ teaspoon sea salt
¼ cup grass-fed butter, melted
1½ teaspoon water
The Filling:
1 chicken breast
Freshly ground black pepper
Sea salt
2 tablespoons extra virgin olive oil
½ yellow onion, diced
2 cloves garlic, minced
½ cups carrots, peeled and diced
½ cup green peas
1 small potato, peeled and diced
¼ cup almond flour
2 cups organic chicken broth
2 tablespoons coconut milk
Directions:
Place the chicken breast into a slow cooker and season with sea salt and pepper. Turn the slow cooker on and cook for 3-4 hours on high. When chicken is thoroughly cooked, use two forks to pull apart.
Preheat the oven to 375 degrees
In a small bowl, combine the almond flour, baking powder, sea salt. Add the butter and water to the bowl. Roll a ball out of the dough and wrap it in plastic wrap. Place the dough in the refrigerator for about 30 minutes.
Heat the olive oil in a large pan over medium heat. Saute the onions, until they are translucent. Add the garlic, carrots, peas and potato to the pan and cook for 6 minutes. Add the almond flour to the pan and stir to coat the vegetables. Slowly add the chicken broth and coconut milk. Stir continuously until the pot boils, lower the heat to a simmer and let the mixture thicken, stirring continuously. Add the chicken and stir together until well combined. Remove from the heat. Pour the mixture into 4 ramekins or cook in a baking dish. Cover the filling with the pie crust.
Bake for 30 minutes, or until the crust is golden brown
Overeat these foods and LOSE more weight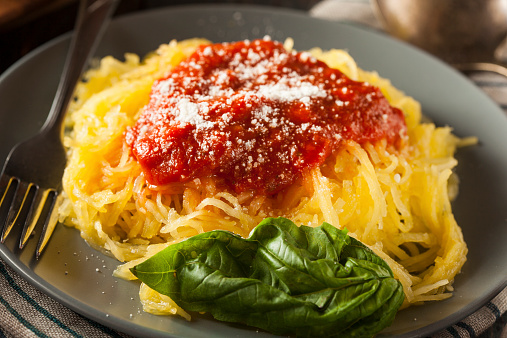 Crock Pot Spaghetti Squash & Meatballs           Makes: 4-6 servings
Prep: 30 minutes                                                                 Hands off Cook: 3-5 hours
Ingredients:
1 medium spaghetti squash.
1 lb ground Italian sausage or Turkey
1-2 jars Hot Sicilian Marinara (or your favorite marinara)
2 tbsp of hot pepper relish (optional).
4 to 6 cloves of garlic, whole.
2 tbsp of olive oil.
Italian seasoning (Oregano, Basil, Thyme) to taste, I used about 2 tsp
Directions:
Make sure you use a large 6 quart slow cooker for this recipe. Add marinara sauce, olive oil, garlic, hot pepper relish and Italian seasoning into your slow cooker and stir well.
Cut squash in half and scoop out the seeds. Place 2 squash halves face down into your slow cooker. Roll ground sausage/turkey into meatballs, then fit as many as you can in the sauce around the squash. Add extra sauce to cover if need.
Cook on High for 3 hours or cook on low for 5 hours.
Use a large fork to pull the "spaghetti" out of your squash
Top with meatballs and sauce.
Garnish with fresh parsley or basil and enjoy!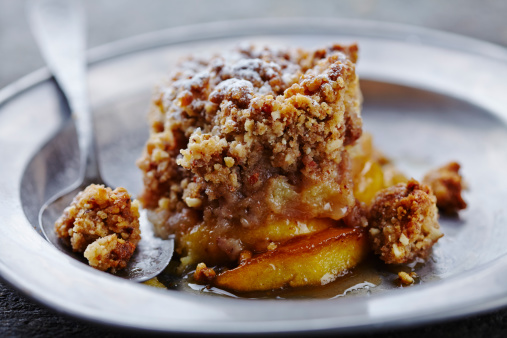 Apple Cranberry Cobbler            Makes: 6 servings
Prep: 30 minutes                                   Cook: 45-60 minutes
Ingredients:
5 cups apples peeled, cored and sliced
1 1/2 cup fresh cranberries
1 tsp orange zest
1 Tb orange juice
½ cup coconut sugar
1 Tb arrowroot
1 tsp cinnamon
4 Tb coconut oil, gently melted
1 ¼ cup walnuts coarsely chopped
3/4 cup almond flour
1/4 cup coconut flour
1 tsp vanilla extract
Directions:
Preheat oven to 350 degrees
In a large bowl, mix apples and cranberries.
In a small pan, gently melt the coconut oil in a small pan on low and add vanilla
In a small bowl mix the coconut sugar, cinnamon and arrowroot. Stir well to remove lumps
Pour the sugar mixture over apples. Mix well to evenly distribute sugar
In a small bowl, mix walnuts with coconut and almond flour.
Pour the melted coconut oil over the walnut mixture.
Mix well to evenly coat with the coconut oil
Place apples into a large baking dish.
Top with walnut mixture.
Bake for 45-60 minutes or until walnuts are lightly brown and the filling is bubbling on the sides of the pan.
Let cool slightly, serve warm or at room temperature.
Top 12 foods to OVEREAT to lose weight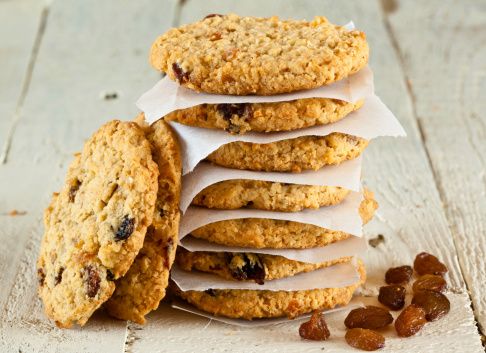 Dark Chocolate Chip Oatmeal Cookies                Makes: 2-3 dozen
Prep: 10 minutes                                                                  Cook: 7-10 minutes
2 ½ cups Almond Flour
¼ cup ground flax seed
¼ cup oats
½ tsp. sea salt
½ tsp. baking soda
½ cup almond oil
½ cup raw local honey or agave nectar
1 T. vanilla
1 cup dark chocolate chips
Directions:
Preheat oven to 350.
Mix dry ingredients together with a fork to remove any clumps. Add wet ingredients and incorporate well. Mix in chocolate chips. Use a rounded tablespoon to form packed in balls. Leave the dough in mounds-do not press down.
Place on ungreased cookie sheet and bake for 7-10 minutes.
Your desire to stay young, healthy, and vibrant is just few delightful bites away!
Written By Missi Holt