The 8 Rules of Cooking For a Crowd
Are you a crowd-feeder?
As a chef who owns a fine-dining catering company in Tampa, Florida, I am. We serve elegant dinners for groups ranging from 10 to 350 people. So we know a crowd when we see one.
At home, it's the same thing. Trust me, when we cook for our five children, Carissa and I feel like it's a catering job, except we don't get paid for it.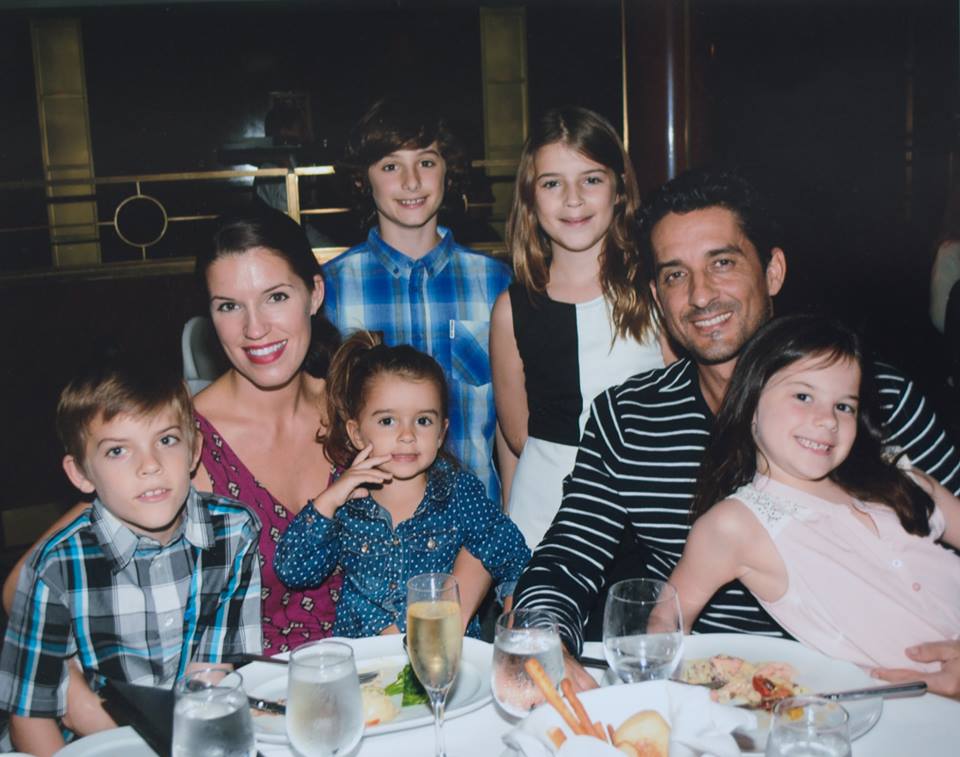 I got a great question from a reader this week:
QUESTION: "How do I cook for a crowd and get my timing right?'
With Memorial Day, graduation parties, and July 4th around the corner, you better pay attention to these super tips.
You see, timing is everything. Chefs know that. And you do too. Can you imagine going to a fancy restaurant, ordering off the menu only to hear the server say: "We're sorry Ma'am but the chef just isn't ready; would you come back in one hour?" That's just not an option.
Truth be told, the system used by professional chefs to make sure their meals will be ready on time is akin to a military system. The military doesn't have the luxury of being late. So for the kitchen and the military alike, the secret to everything coming together in a well-executed, well-timed fashion, is breaking down the tasks at hand — giving each of them a realistic time value, and then arranging those tasks together so that you can determine your start time. Only then can you pretend to finish on time.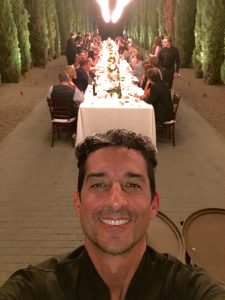 Here are my very best tips to cook for a crowd and time things right.
RULE #1 PLAN, PLAN, PLAN
Sit down with a piece of paper and draw your precise plan of action. List all of your tasks. What's your menu? How much preparation is involved? When will you go shopping? What time do guests arrive? How much time will you need to be ready on time? Etc., etc.
Lack of planning is the number one failure when cooking for a crowd.
RULE #2 KEEP IT SIMPLE
I can't say it enough. You may have lofty goals of serving sophisticated dishes, plenty of them, and making your party a big, fun bash — but keeping it simple will guarantee that you'll actually start things on time, avoid overwhelm, and actually enjoy yourself at your own party.
Overload your task list and mayhem ensues — and trust me, that's no fun.
RULE #3 ALWAYS ASSUME IT TAKES MORE TIME THAN YOU THINK
That's a beginner mistake, you say. Maybe. But it still happens to me, even with my 29 years of professional experience. So allow enough time (feel free to double it!) and remember to have a buffer in case something happens. Because something will happen; it's just the nature of the beast.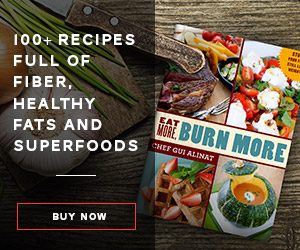 RULE #4 GUESSTIMATE THE AMOUNT OF FOOD
You want to have enough food, and a bit left over. Not a ton.
You can find many resources on the Web to evaluate how much food you need, but here is a rule of thumb: Just picture yourself with a plate in your hand. How much of everything will you eat? Can you really eat 3 hamburgers, 2 hot dogs, 2 cups of coleslaw, and 2 pieces of that yummy apple pie? Not really.
Once you have a good, average idea of what you would eat if you were invited somewhere, just multiply it by the number of guests.
[Chef secret alert!] Men eat more than women. Teenagers eat a lot but won't touch "weird" foods. Kids barely eat anything. People will eat more if they are handed large dinner plates, and less if you give them appetizer plates.
If you need your guests to eat a lot of something, place it at the beginning of the buffet line; otherwise, place it at the end. For some reason, the bigger the crowd, the less food people eat.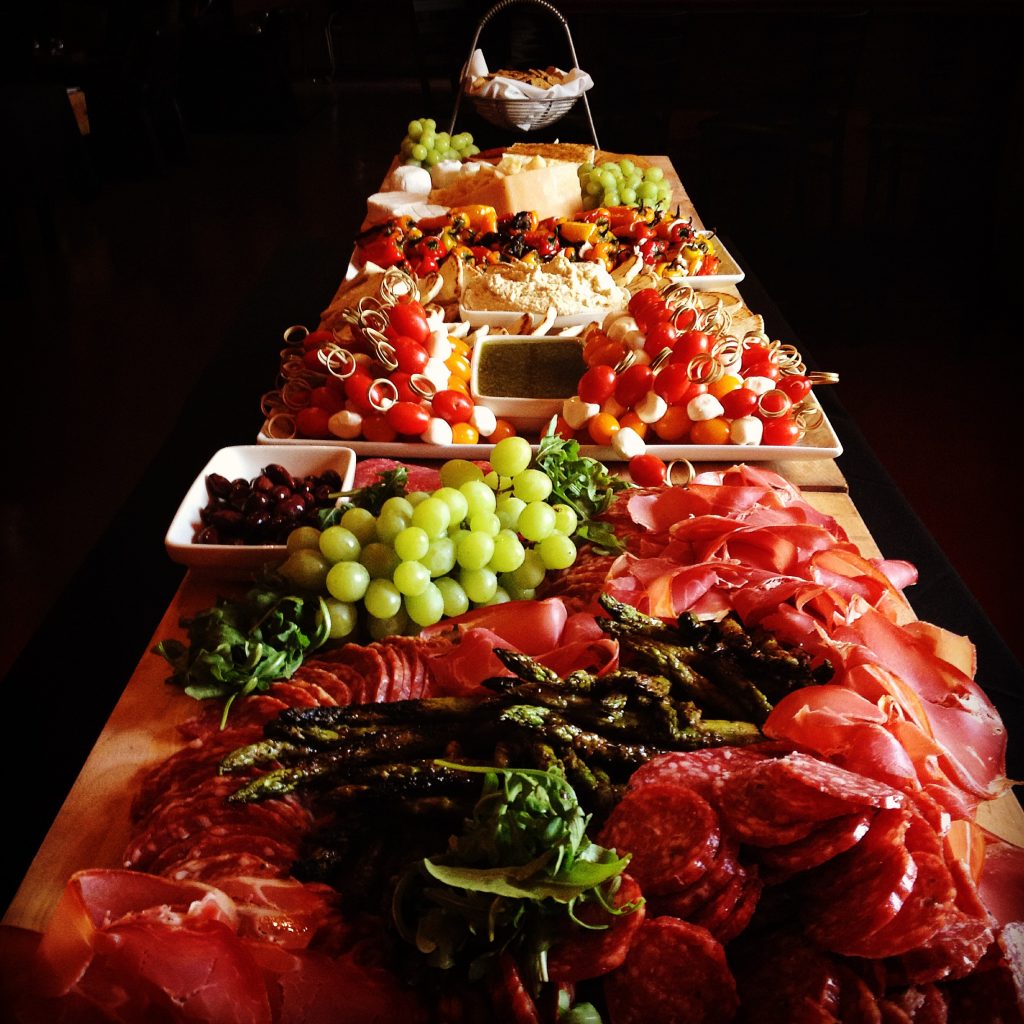 RULE #5 VARIETY IS KEY
Make sure you have something for everybody: your "meat & potatoes" guests, your vegan/vegetarian guests, kids and grown-ups, something served cold, something served hot, different textures, different colors…
Also for variety, make sure you have dishes that are very easy and fast to prepare, as well as some that are a bit less basic.
Finally, have dishes that can be made way ahead of time, and only a few that need to be done at the last minute.
RULE #6 CLEAN AS YOU GO
Be organized and make sure you allow enough time to clean your kitchen before your guests arrive.
RULE #7 PREP AHEAD
Many items can be made ahead of time. When you plan, make sure you include some of those. Some items can also be kept warm for a long time — slow-cooker items, for instance. Use that to your advantage.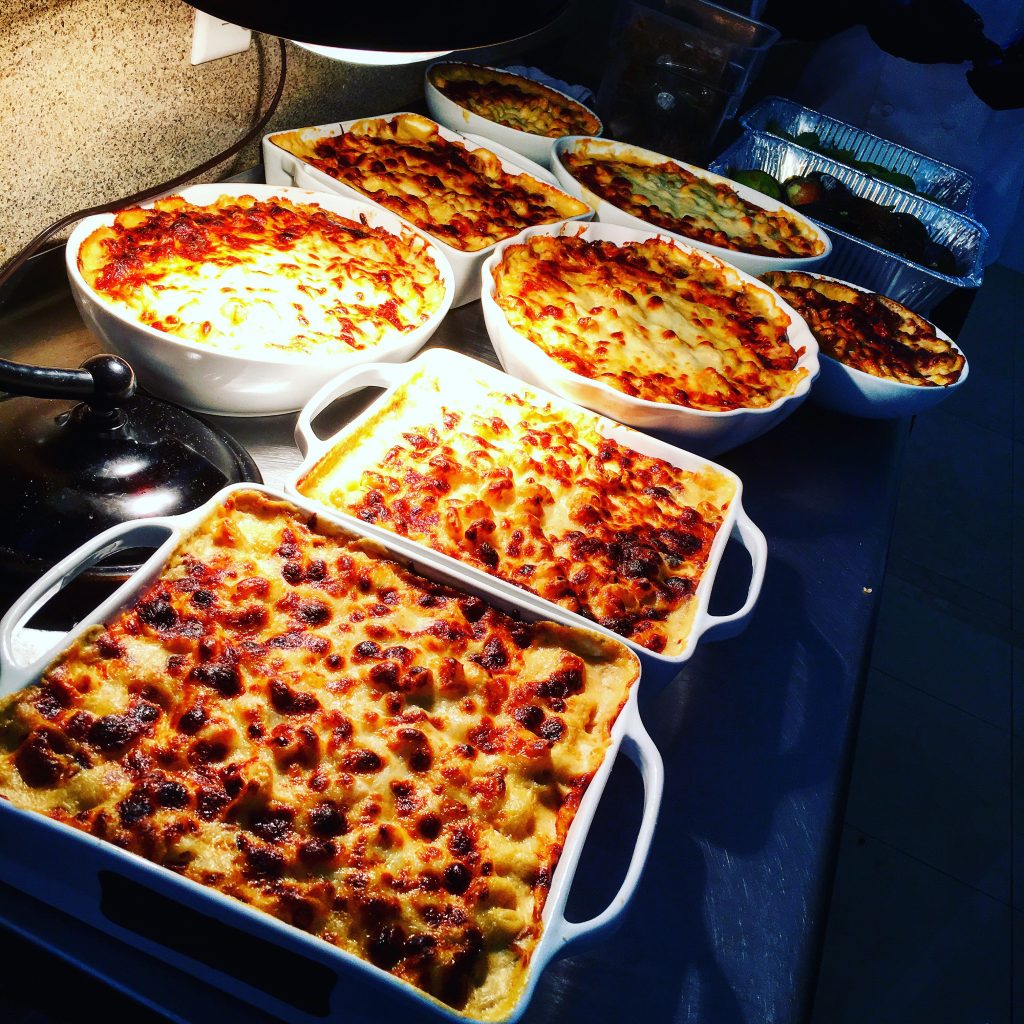 RULE #8 EAT MORE, BURN MORE
There are plenty of recipes that are perfect for a crowd: easy to make, fat-burning, and crowd-pleasing in my Eat More, Burn More cookbook. For instance:
Easy banana bread page 23
Spinach and tomato frittata page 27
Supercharged guacamole page 51
Healthy Caesar salad page 63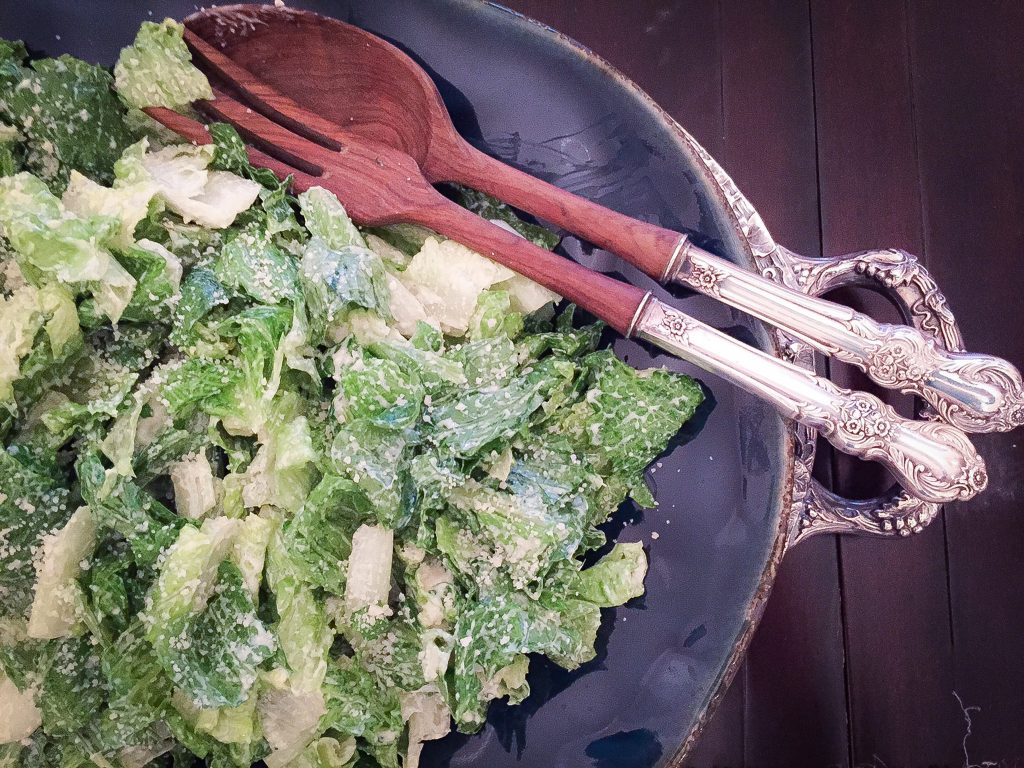 Caprese salad with burrata page 65
Mexican three bean salad page 71
Healthy chicken wings page 83
Black kale chili page 123
Supermeatballs page 126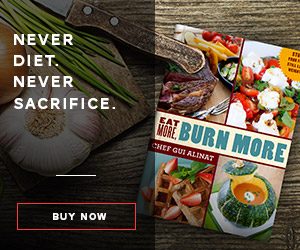 Grilled marinated shrimp page 143
Mexican chile rellenos page 157
Traditional pasta puttanesca page 169
Lean and green baked ziti page 167
Spinach and ricotta lasagna page 171
Rainbow root vegetable roast page 191
Mac and cheese and kale page 196
Green bean casserole page 199
Kids fav Kale chips page 203