6-pack abs workout from Bally the Dog (and how to deal with a NEGATIVE spouse)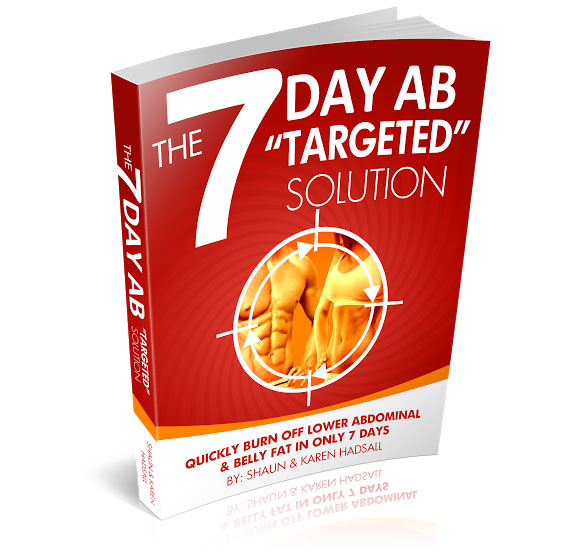 Woof, woof, Ol' Bally the Dog here, and this is a true story. One time when I lived in the big city of Toronto, ol' Craiggy the Human dragged me to a place called "The Vet". The vet was a real nice lady named Paula, and she said the funniest thing to Craiggy when she rubbed my belly:
"Your dog has six-pack abs!" Dr. Paula said.
Seriously! I wagged my tail with delight, happy that someone noticed. I'd been working hard that summer on my short, burst home doggy workouts that include exercises like Total Doggy Extensions, SpiderDog Pushups, Mountain Doggers, and Fartees <= those are like Burpees, but as you know, dogs don't burp, but we do fart a lot. :)~ <= smiling, tail wagging!
Combined with my high-protein meal plan (sure wish they made BioTrust for dogs!) I was looking lean and sexy at the ol' doggy parks in Toronto. Maybe too lean and sexy, because I get my fair share of doggy's trying to climb up on top for a ride, if you know what I'm barkin'. Totally Awkward!
Anyways, I've translated my favorite doggy abs workout into a Human Abs workout for you below. It doesn't take much time…so that you can get on with your day and have more time for sniffing fire hydrants and other important activities, like lying around for 18 hours a day <= my favorite. Ok, here we go. Enjoy! Bark, Bark!
Bally's Six-Pack Abs Workout in 6 Minutes – Human Version
1A) Total Body Extensions – 45 seconds, rest 15 seconds
1B) Rocking Plank – 45 seconds, rest 15 seconds
1C) Burpees – 30 seconds, rest 30 seconds
*1D) Spiderman Pushups (alternate sides) or Regular Pushups – 60 seconds
1E) Bodyweight Squats – 60 seconds
1F) Cross-Body Mountain Climbers (alternate sides) – 60 seconds
*If you can't do a full minute of any pushups, hold the top of a Pushup Plank for the remainder of the minute.
By the way, if you want to target your lower abs and lose stubborn belly fat, you need to read this…
The 7-Day Targeted Ab Solution Revealed (just a few minutes a day)
Discover how to exercise less to finally burn stubborn lower belly fat,
Bally the Dog, CD
Certified Dog
and
Craiggy "The Human" Ballantyne, CTT
Certified Turbulence Trainer
 
PS – Here's how to deal with a negative spouse…
I want to answer an important follow-up question on the Personal Note that I sent you last Friday.
Lindsay O'Donnell asked on Facebook: "What is one to do when the person who refuses to offer support and encouragement and even tries to sabotage the fitness journey is a spouse?"
My answer:
You do what you can, but you also protect yourself. You don't talk about your goals with them so they cannot knock you down.
Otherwise, you live by example. You eat what you want to – and need to – eat. You set your plan, and you stick to it.
You don't need their help. You can do it on your own and with online support and with support of others at your gym or church or in your community.
Focus on the positives of your relationship with your spouse, but don't let their health-negativity get in the way of your changes.
Stay strong. Do what is right for you. You can – and WILL – do it.
I believe in you.
I wish you had a spouse as supportive as these two good folks have!
—
Craig Ballantyne, CTT
Certified Turbulence Trainer
www.TurbulenceTrainingFanpage.com