4 Secrets To Making More Money For Years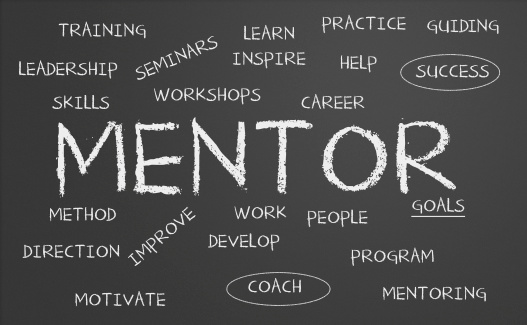 November marked the 15th anniversary (!) of my first paid speaking gig. The topic was Off-Season Hockey Conditioning Training, and it was delivered at a National Strength & Conditioning Association event in Buffalo.
A friend gave me a ride down from my college town of Hamilton, Ontario, but after the event I had to take a 3-hour bus ride back home. I fondly remember the scary walk to the bus station in Buffalo – in broad daylight.
Since 1999, I've done over one hundred presentations. Many were to small groups, like our Mastermind, or the time Matt and I spoke at Mindvalley in Malaysia. Other talks have entertained audiences as large as 550 people, like at Fitness Business Summit, and of course, I recently spoke in front of 310 people at the Online Info Blueprint Workshop.
I am lucky to have found a career that allows me to write and speak on topics for which I have so much passion. The best news? YOU can join me making money doing what you love, on your own schedule, and for a LONG time.
"The true definition of success is when you cannot define the difference between work and pleasure." – Warren Beatty
One of my writing and speaking mentors, Dan Kennedy, has been at this game for 40 years, and he knows a thing or two about success secrets and longevity. He recently listed four factors for success…
1) A defined course with key objectives.
"There is nothing like the magnetic pull of very clear, specific, unchanging goals tied to a definite chief aim or purpose," he wrote in the July issue of his No BS Info Marketing newsletter.
A defined course keeps you on track and attracts the right people and resources into your life. In my work, I describe this as the Vision for Your Life. It's what led to my opportunity to acquire ETR in 2011 – thanks to sharing the Vision with Matt.
2) Do your work with a good attitude, genuine interest, persistence (magnetic action), and with authenticity & integrity.
Kennedy recommends reading Simply Rich by Rich DeVos to see these factors in action. I have it sitting on my desk but haven't cracked it yet, however when a billionaire salesman talks (or writes), I listen (or read).
3) An Organizing System/Place to put your customers.
Kennedy recommends a club/membership with formal ties that one must sever if they want to disconnect. At ETR we have both our Virtual Mastermind and our $100K Info Mastermind…that's where the sharpest online marketers meet and stay connected – while making $$$ with friends.
4) A Beneficial Lift for all those that remain connected to you.
This refers to both customers and business partners/allies. Be a Go-Giver, as ETR contributor Bob Burg would say. Be generous, like my business partners, Bedros, Joel, and Matt. I've known them all for over 5 years each and I am still blown away by how incredibly generous each of them is in so many facets of life – with their time, money, and love. They inspire me.
By the way, one way me and my businesses (and business partners) aim to LIFT up those around us is with this special event coming up on Saturday, December 6th. It's our 3rd Annual Toys for Tots Drive where we pitch in and buy toys for the Marines to distribute in Denver.
If you can't make it, then please contact me at Support@ETRHelp.com to find out how you can make a donation. Thank you! We want to beat our goal of $125,000 worth of toys this year…last year we did $103K. Let's do this!
Lift someone up today,
Craig Ballantyne
Did you MISS the Info Summit?
Your next chance to have a 1-Day Mastermind Meeting with Bedros and Craig will be Friday, December 5th in Denver, Colorado, just before our Toys for Tots weekend. Please email Joan@Keuilian.com to reserve your spot. Uh, yeah, that's tomorrow, but hey, never hurts to let you know!
Couldn't make Denver?
Then join us in Miami on Wednesday, January 7th for a 1-Day MM before our next $100K Info Group big Mastermind meeting. (That's where Joel Marion and Shaun Hadsall will be teaching us everything they know about building an online business and making money from home. See you there!) Again, please email Joan@Keuilian.com to reserve your spot.