4 Minute Workouts in Europe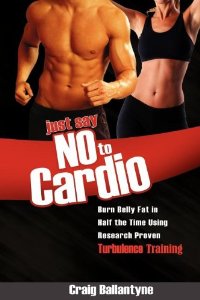 Funny workout story for you from here in Lithuania…
…on Thursday morning at 11:35am (Denmark local time), I entered the SAS lounge in Copenhagen airport.
My brain was a little foggy from my overnight flight from Toronto, but I had a 3-hour layover and 2-hour left to get to Vilnius, Lithuania. From there, I had a 90-minute drive to the summer camp where I've been teaching business and fitness to 50 college kids from over 35 countries around the world.
I knew I wouldn't have any time to exercise at the camp, so I decided to slip into one of the large restroom stalls in the SAS lounged and I did a 4-minute bodyweight squat "Punisher" workout (just to say that I've worked out in an airport!).
If you know anything about the "Punisher" workout (or you've watched my YouTube video of it), you know that it leaves your legs…well, um, punished…in just 4-minutes.
It's amazing the workout you can do in less time than it takes to boil an egg when you use my Home Workout Revolution System.
But that wasn't the only 4-Minute workout I've done this weekend. Since we're way out in the beautiful Lithuanian countryside with no equipment (except for a swing-set for pull-ups), I've been hitting short, burst bodyweight exercises all the time.
Here's a 4-minute session that I gave to the students on Friday (this is a perfect Workout Finisher, too):
1A) Total Body Extension – 30 seconds
1B) Push-up or Spiderman Pushup – 30 seconds
1C) Prisoner Lunge (alternating sides) – 30 seconds
1D) Ab Walkout (similar to Ab Wheel Rollout) – 30 seconds
– Without rest, repeat one more time for a total of 4-minutes.
Another group of students received this 4-Minute 8-exercise circuit:
1A) Narrow-Stance Bodyweight Squat – 30 seconds
1B) Prison Squat Jump – 30 seconds
1C) Mountain Climber – 30 seconds
1D) Run-in-Place (RIP!) – 30 seconds
1E) Burpees – 30 seconds
1F) Total Body Extension – 30 seconds
1G) Narrow Stance Bodyweight Squat – 30 seconds
1H) Squat Thrust – 30 seconds
Good times!
Alright, and one more for the road…this time, the extra 4-minute Upper Body Annihilation workout I did after the above circuit:
2A) Pullups – 30 seconds
2B) Decline Push-ups – 30 seconds
2C) Hanging Leg Raise – 30 seconds
2D) Dips – 30 seconds
– Without rest, repeat one more time…or if you're a meathead like ol' CB, go for 3-4 rounds instead of 2.
Great times!
Sound like fun? Wish you were training here with me?
Well, unless you can get a flight to Lithuania and be here in 10 hours, you're out of luck. We're leaving for Croatia (for a holiday) very soon.
Otherwise, you can train with me, at home, using 4-minute workout videos here…and at 7 measly bucks, it's a lot cheaper than heading to Europe.
Get 14 Four-Minute Workouts here
If you want to get rid of stubborn belly fat, I recommend Workout 7 which will really activate your body's natural fat burning. The simple but unusual exercises in that workout really target your belly and get your heart racing.
If you want to burn fat from your thighs and cellulite,  check out Workout 2. This 4-minute miracle workout will work your butt and thighs for that sleek, sexy look.
Or if you want movie-star arms like my movie star client, Rachel Nichols, do Workout 11. It contains a unique push-up variation that will sculpt your upper arms. And it's a brilliant total-body workout.
You'll be able to follow along and stay motivated during your 4 minute workouts. Because they show you exactly how to do every exercise, you'll never be confused and you'll know exactly what to do for each second.
"It feels as if Craig is right there training with me. So glad I found this program, thanks guys!!!" – Janine Holmes
You'll also get SIX 6-minute six-packers you can add to the end of your workout or use as an off-day workout to chisel rock hard abs and a rock solid core. No crunches. No sit-ups. Just 6 minutes of the most effective ab-shredding exercises.
20 workouts for $7.
Grab them all here:
Get the Four-Minute & 6-Minute Six-Packer Workouts here
Amazing times,
Craig Ballantyne, CTT
Certified Turbulence Trainer