4-Minute Workout and 20-Minute Cardio Myth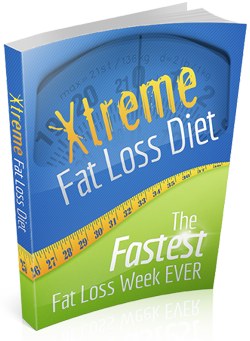 One of the silliest CARDIO MYTHS that you hear in the gym is this:
"You have to exercise for 20 minutes before you burn fat."
That's ridiculous. It makes no sense.
You are burning fat every single minute of every single day.
Sometimes you are burning more fat than other times – like in the Afterburn period of today's 4-minute workout – but you are never not burning fat.
Of course, there are times when you are burning LESS fat than other times because of bad food choices, like eating processed carbs and fat together.  I'll explain in tomorrow's article, "3 Food Label Lies".
Until then, if you want to lose as much fat as humanly possible in just 7 days, go here and read this article:
How to Have Your Fastest Fat Loss Week Ever
Yesterday morning, after I read that article (at the link above) and walked ol' Bally the Dog (or he walked me, one or the other!), I went out to the garage gym for a bodyweight workout.
In just 4-minutes sweat was pouring off me and my final inch of belly fat was burning off.
This workout is one of my secret weapons for getting down to 9% fat before I go to Europe for my annual trip to the BlackSmith Camp (where I teach kids fun bootcamp workouts & how to start a business).
The 4-Minute Fat Burner
1) Total Body Extension – 30 reps
2) Box Jump – 10 reps
3) Jump Rope – 50 reps
4) Slam Ball Ball Slams – 15 reps
5) Power Wheel Ab Rollout – 15 reps
I was loving this so much that I did 5 rounds in 20 minutes and 23 seconds, but that is the EXTREME version. You could combine it with this diet.
Here's a modified version in case you don't have a box, rope, ball or wheel.
Modified 4-Minute Fat Burner with BONUS Exercise
1) Total Body Extension – 30 seconds
2) Bodyweight Squat (feet hip-width apart) – 30 seconds
3) Jumping Jacks – 30 seconds
4) Close-Grip Pushup – 30 seconds
5) Total Body Extensions – 30 seconds
6) Rocking Plank or Regular Plank – 60 seconds
Want to do more?
– Beginners: Rest 2 minutes and repeat 1 more time.
– Intermediate: Rest 1 minute and repeat 1-2 more times.
– Advanced: Rest 30 seconds and repeat 2 more times.
– Extreme: No rest, repeat 4 more times.
WARNING: If you are a beginner, do not do Intermediate, Advanced or Extreme. Only do the workout that is RIGHT for your fitness level.
Once the workout was done and I was cooling off, our good friend ol' Bally the Dog wanted to show me his workout…I caught it on film for you.
1 sprints followed by 23 hours and 59 minutes of rest. Ha! Thanks coach B!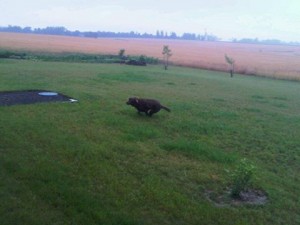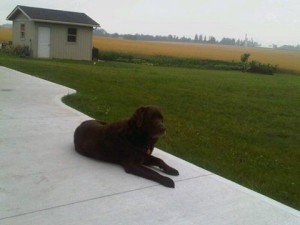 Fun and fast fat burning times,
Craig Ballantyne, CTT
Certified Turbulence Trainer
PS – Today's Kickbutt Mindset Tip…
Be a good person, say and do good things, and attract good people into your life. Surrounding yourself with good makes you better. It's that simple.