15-Minute Ballantyne's Day Bodyweight Circuit Workout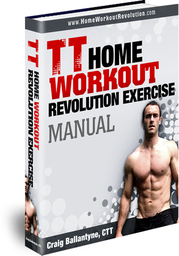 Happy Ballantyne's Day. LOL.
Did you know that Saint Ballantyne is the official patron saint of fat burning and intense workouts. On Ballantyne's Day, he banishes belly fat by making you work really, really hard.
That's why everyone loves him!
Well, at least I *think* they do.
If you don't – yet – then maybe you will after you try this fun, fast, 15-minute bodyweight circuit.  (I will film this in the near future)
You can do this anytime, anywhere. (I'd love to hear the strangest place you've done a TT workout!)
15-Minute 4-Exercise Ballantyne's Day Circuit
– Repeat the circuit TEN times.
– Do not rest between exercises or at the end of the circuit.
– Keep going until you are done.
1) 20 Total Body Extensions
2) 10 Mountain Climbers
3) 10 pulls (band pulls or TRX rows or bodyweight rows)
4) 10 pushups
I did this workout in a spare bedroom out on the farm before driving back to the big city of Toronto yesterday.
My time was 15 minutes, 17 seconds.
You?
If you love the circuits, supersets, MRT workouts, and all of fat burning videos and programs you are getting from Ol'  Saint Ballantyne and Turbulence Training, then don't forget:

You can get all of my workouts here (best deal in fitness ends soon) Link just for you:
=> www.TurbulenceTraining.com/ExclusiveAllAccessPass
But hurry, this Exclusive All Access Pass to the TT Member's vault – PLUS access to EVERY workout that I create for the next 12 months, ends tonight at midnight, when Saint Ballantyne goes poof and turns into a Butternut Squash
(Sorry, "Turning into a Pumpkin" is trademarked, apparently! I just received a letter from Cinderella's lawyers telling me to cease & desist and to never turn into a pumpkin again…geez, what is the world of make-believe coming to?)
Anyways…
Let's get you started burning fat, getting back in shape, and improving your fitness with my fast, NO-equipement bodyweight workouts and minimal equipment TT MRT programs that everyone – from my editors at Men's Health to thousands of personal trainers around the world – are raving about.
Get EVERY single TT workout for less than a few quarters here But hurry, the price doubles tonight.And let me leave you with these…
Today's Kickbutt Mindset Tips to Kickbutt Today:
"A stumble may prevent a fall." – English Proverb…
…So if you have stumbled recently, learn from it, move on, & get right back on track. Get healthier every day. Let's go!
After all…
If there is something you've been waiting to do, take at least one small step in that direction today.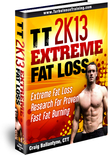 Stay strong and get stronger and keep on pushing,
Craig Ballantyne, CTT
Certified Turbulence Trainer
PS – Dream big and take massive action.

"The greater danger for most of us lies not in setting our aim too high and falling short; but in setting our aim too low, and achieving our mark." – Michelangelo
PPS – Here's some awesome feedback I received yesterday from a personal trainer inspired by TT:
"Craig, you have made the biggest impact on my life and continue to do so on a daily basis. I first found out about you several years ago because of Turbulence Training. That program completely changed the way I train my clients and the advice I gave to people looking to lead a healthier lifestyle.
Your programs guided me to become one of the top 15 trainers in the company I worked for. I managed to go from a new trainer to top 15 in the matter of a year, even though there were over 2,000 trainers company wide.
Your business and life advice is the best and I look forward to your emails every single day and your recommendations. I am constantly applying everything and credit your advice for helping me create a half a million dollar fitness business over the past 2 and a half years.
I am telling you all of this because I just want to say thank you. You have provided me so much guidance and help and I've accomplished this over the past 3 and a half years of my professional life since graduating college. I couldn't have done this without someone like you out there. THANK YOU." – Doug Corbett
***
Happy to help, Doug!
Thanks so much for being an action taker.
Start Your Journey to Success Like Doug with all the TT workouts here
These will help you get more results in less time than ever before. Have a great Ballantyne's Day, and don't hesitate to correct people that mispronounce it "Valentine's Day". They are wrong. We are right.