Best Delta 8 Carts
Best Delta 8 THC Carts
Delta 8 THC Vape Cartridges
Buy Weed Online
Best Delta 8 THC Gummies
THC Gummies
Best THC Gummies
Best Delta 8 Gummies
Area 52 Delta 8 THC Gummies
15-Minute "500 rep" challenge (NO-equipment needed)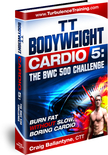 This workout is worthy of such an honorable occasion as Memorial Day. It is a Challenge. A demand for you to Be The Best That You Can Be.
And a chance to get a fast, NO-equipment workout so that you can spend the rest of the day with family or friends.
I originally did this in a hotel room during one of my travel days where I was limited by time, space, and (lack of) equipment. The workout still hits almost every muscle group (although it's tough to train the upper back without equipment, but prisoner squats get you pretty close.
Hotel Room Bodyweight 500 Rep 15-Minute Workout Challenge
Warmup:
– Do 1-2 rounds of 25% reps or 15 seconds for each exercise in circuit 1
1A) Narrow-Stance Bodyweight Squats (quad focus) – 25 reps
1B) Pushups – 15 reps
1C) Wide-Stance Bodyweight Prisoner Squats (glute and upper back focus) – 25 reps
1D) Mountain Climbers – 12-15 reps per side
– Do not rest between exercises
– Repeat for 4 rounds (= 200 squats, 60 pushups, 100 total reps mountain climbers = 360 reps)
2A) Total Body Extension (TBX) – 25 reps
2B) Pushups – 10 reps
– No rest. 4 rounds. (=100 TBX, 40 pushups = 140 reps)
Total = 500 reps.
What was your time?
Modifications:
a) You can use any pushup you want. Go with Decline Pushups to make it harder, Kneeling Pushups to make it easier, Close-Grip Pushups to smash your triceps, or use Spiderman Pushups as 2B if you want to curse Craig!
b) If you have access to equipment, change 2B into a bodyweight row.
c) Have a TRX? Increase exercise difficulty by doing pushups with feet in the handles and use TRX Rows as exercise 2B.
d) Have an extra 5 minutes to increase your conditioning? Finish the workout with 20 second intervals separated by 40 seconds of rest for 4 rounds.
e) Want more Torso Training (core exercises)? Add in exercise 2C and put in planks, side planks, or rollouts (if you have access to a ball or wheel).
Great times!
Love bodyweight workouts?
Get All of my Bodyweight Challenge Programs here <= last day for this
Have an awesome day,
Craig Ballantyne, CTT
Certified Turbulence Trainer
PS – If you are at a cookout today, remember this for fat loss…
1) Eliminate liquid calories
2) Eliminate added sugar
3) Minimize processed foods, maximize fruits & vegetables
4) Don't char/burn your meat
5) Get up and move instead of sitting and eating mindlessly.
Be a kid! Have fun! Run around!
Make memories, not belly fat.
PPS – I'll be back tomorrow with the Best. Chest Workout. Ever.