The $100,000 Transformation Contest
Thank you.
Thank you so much for being a part of the Turbulence Training world, for taking action, for using that workouts that we work so hard to create for you, and for sharing your results with us.
Now it's time for me to give back. And that's why we're having a $100,000 90-Day Transformation Contest starting today.
That's right, I'm giving away $100,000 as an incentive to get you started improving ALL areas of your life, from Health to Wealth to Wisdom and relationships.
And best of all, the contest is FREE to enter.
Please join me in transforming your life here in the contest
We'll give you the four secret pillars to success that you MUST have in order to make a transformation in your life.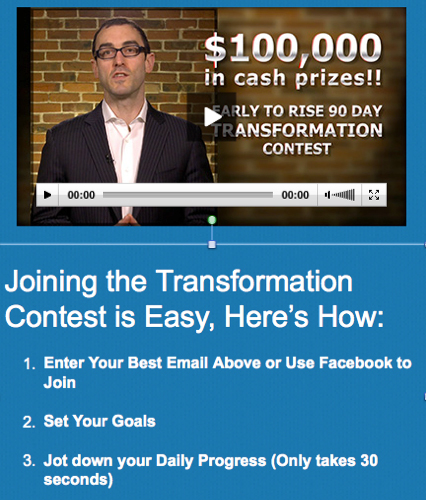 Time to live the life of your dreams,
Craig Ballantyne, CTT
Certified Turbulence Trainer
PS – And YES, there is still a TT Transformation Contest too…
…and you can enter both.
Get started with the main $100,000 contest first here
And I'll send more details on the TT contest soon.
Plus more great workouts, too.
Until then, make sure to join the free contest, get started, watch our free content, and start changing your life today.
It's never too soon to live the life of your dreams.