10 Minute Bodyweight and Muscle Building Workouts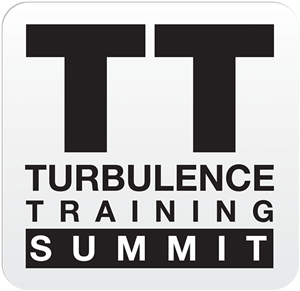 What a way to spend a beautiful California afternoon! We just put 7 new Level-2 Certified Turbulence Trainers (CTT's) through the official "20-10 Punisher Graduation" workout. It went like this:
1) Prisoner Squats (2 rounds )
2) T-Pushups (2 rounds)
3) Total Body Extensions (2 rounds)
4) Pushups (2 rounds)
5) Swing Lunges (2 rounds)
6) Mountain Climbers (2 rounds)
7) PUNISHER SQUATS!!! (8 rounds)
Everyone finished because they used today's kick-butt mindset tip:
"Try, fail, learn, keep going, keep pushing, stay strong, get stronger, fall down, rise up, adjust course, & success will be yours."
Great times! If you want to find out more about how you can be part of my life-changing 10 Million Transformation Mission through the Certified TT Trainer program, just go to this link to read about…
The Amazing TT Summit coming up in June (see you there?)
We've already filled 85 of 150 seats  for this life-changing event in San Diego (June 6-7th) with the Cosgroves, Brad "Father of Fasting" Pilon, Mikey "Pancakes" Whitfield, Dani "Southern Gentleman" Woodrum, Kate "Big City Trainer" Vidulich, Catherine "TT Trainer of the Year 2013" Gordon, Chris "Kettlebell" Lopez, Peter "#1 TT Fan In Australia" Jankowski, and so many others…Join us here (before the deadline)
In fact, I'm creating a special TT Summit "Graduation Workout" for you (IF you attend, of course). It will be delivered during our
Saturday morning Bootcamp-on-the-Beach sessions on June 7th. Can't wait to see you there.
Each TT Summit is an incredible life-changing event. Lifelong friendships are established, lives are changed, and newly Certified
TT Trainers get PUMPED for our biggest event, the annual Turbulence Training Summit held every June in sunny San Diego.
Hope you join us. I promise to Punish you too if you do! haha.
Join me for a life-changing event at the TT Summit
Warning: The price doubles this week. Take advantage of your "Take Action" personality and save big money with your Early-Bird discount.
Looking forward to it,
Craig "The Punisher" Ballantyne, CTT
Certified Turbulence Trainer
PS – Ooops…
…I promised a unique 10-Minute Muscle Builder, and here it is. Let's say you just had ten measly minutes to do a total body workout and you wanted to get stronger and build muscle. What would ol' CB do?
I'd hit the RACK for TT Torture.
That's right, the Squat Rack for Squats and Pull-ups. Here's how the exact TT Torture Rack 10-Minute Muscle Builder would go down:
– All sets performed to one repetition short of failure
– Increase weight with each set of squats (use 25 percent less weight than normal for Squats…be conservative)
– Use perfect form on every repetition
– Take about 2 seconds for the lowering phase of each exercise
– No rack? Use DB Goblet Squats
– Can't do Pullups? Use Bodyweight Rows or Pulldowns0:45: Warm-up Squats for 15 reps
1:15: Two Pullups (lowering portion only)
1:45: 15 Pushups
2:30: Warm-up Squats for 12 reps
3:00: 1st set Pullups
3:45: 1st set Squats for 12 reps
4:30: 2nd set Pullups
5:15: 2nd set Squats for 10 reps
6:00: Rest and Shake Fist at Craig
6:30: 3rd set Pullups
7:15: 3rd set Squats for 8 reps
8:00: 4th set Pullups
8:45: 4th set Squats for 12 reps then reduce weight by 50 percent and do as many reps as possible until 10 min is up
10:00: Cuss at Craig (optional)
Enjoy. LOL.
I would love to hear how this goes. Tell me in person here: