Best Delta 8 Carts
Best Delta 8 THC Carts
Delta 8 THC Vape Cartridges
Buy Weed Online
Best Delta 8 THC Gummies
THC Gummies
Best THC Gummies
Best Delta 8 Gummies
Area 52 Delta 8 THC Gummies
Your First Time (Mistakes)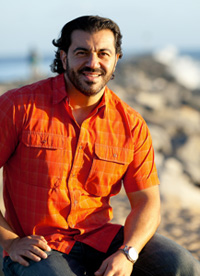 Think back to your first time doing anything. It was awkward, you made a LOT of mistakes, wasted time (and money), and just wished there was an expert there to show you EXACTLY how to do it right.
The biggest mistakes I see when hard working experts like you are trying to build an online business are:
a) Bad website design (and you end up overpaying by 10x because you don't know what's a good rate)
b) Creating the wrong product (and taking 10x's too long to do it)
Fortunately, these are easy to fix.
And in just a few hours, one of my best friends and business partners, Bedros Keuilian, is going to do a FREE, live webinar showing you how to create your first product so that you'll actually MAKE money instead of wasting it.
But hurry, it starts at 1:00 PM PST (4:00 PM EST). Go here now:
http://BedrosLive.com <== Free Training Webinar
Here's what Big B will be teaching you…
1) How to turn your expertise into a product in 30 days or less
2) The #1 secret to making $10,000, $25,000, or more in just 4 days with your new product
3) One quick-and-easy tip to boost your sales by 30% (this is PERFECT for all readers that already have a product created <= don't miss this)
He'll reveal all of that and a LOT more…because Bedros is a Go-Giver and overdelivers in everything he does.
Enjoy…and let me know your #1 Big A-Ha idea.
But again, you have to "get a move on", as my ol' man used to say, because Bedros goes live-to-air in just a few hours.
Watch the First-Time Product Creation Webinar here (<= free)
And I'll talk to you tomorrow in an email where we "bring someone back from the dead". It's a great story.
Go get it and take massive action,
Craig Ballantyne, CTT
Certified Turbulence Trainer
 
PS – Don't make these mistakes with your product:
a) Forcing your product on the market (Bedros will show you how to know if your product is going to sell or flop)
b) Taking forever to get your product done (product creation should really be done in a weekend, or even a day)
c) Leaving money on the table (by not having upsells, etc.)
Bedros will help you avoid all of these mistakes.
Watch the First-Time Product Creation Webinar here (<= free)
Can't wait to see what you create.