Best Delta 8 Carts
Best Delta 8 THC Carts
Delta 8 THC Vape Cartridges
Buy Weed Online
Best Delta 8 THC Gummies
THC Gummies
Best THC Gummies
Best Delta 8 Gummies
Area 52 Delta 8 THC Gummies
Why Taylor Swift Hates Cardio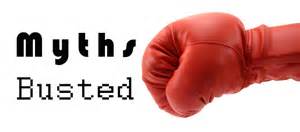 Ha, have you seen this video? Taylor Swift does a cardio wipeout. It's one of the reasons she hates cardio, in addition to it being super boring.
It doesn't work for fat loss.
It wastes your time.
It hurts your joints.
In fact, I wrote a brand new book about all the cardio myths and the book includes brand new free workouts you can't get anywhere else.
  Pre-order your advanced copy of the Cardio Myth book here
Take it from Tay-Tay => Cardio sucks!
Taking care of your time and results,
Craig Ballantyne, CTT
Certified Turbulence Trainer
PS – Here's how to beat your temptations…
Identify your biggest temptations and vices that suck time and energy from your life. Make a plan to remove them. Create two solutions for dealing with any that can't be removed. And get accountability from a friend to help you overcome situations in life where the spirit is willing but the flesh is weak.
PPS – Don't forget to join us at the Anti-Cardio Exercise Conference…
Where we'll show you how to do better bodyweight workouts.