Why Every Company Needs The War Room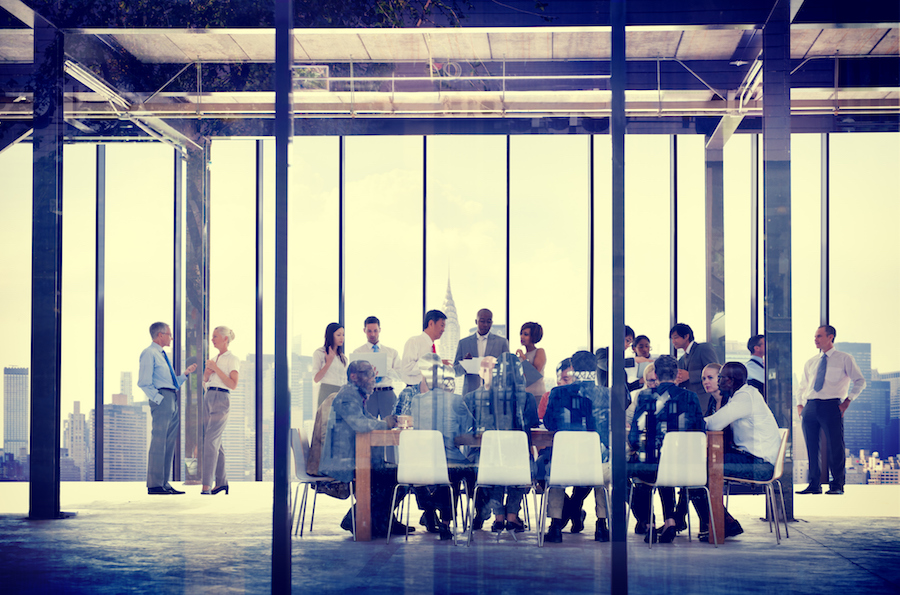 A well-kept secret of successful companies comes down to having The War Room.
It was December, 2015.
I was standing at the front of a small auditorium in Denver, watched from every angle by an intimate group of entrepreneurs. People had flown to Denver from as far away as Bangkok and London to be at this closed-door event.
To make the hours of travel worthwhile, ETR Partner and CEO of Royalty Exchange Matt Smith had given me permission to introduce the crowd to one of his most powerful, profit generating tools
It's called "The War Room," and has been responsible for hundreds of millions in profit across the organizations that use it
One of the four critical management rhythms that Matt picked up on during his journey to becoming an ultra successful entrepreneur (more on the other three another time), is that The War Room is the heartbeat of your organization's revenue.
This is because in just 30 minutes every day, The War Room:
Evolves your organization's marketing DNA by publicly identifying exactly WHAT is putting cash in the bank and should be scaled… as well as what has been a costly mistake that should never be repeated.

Sharpens the focus and attention of every member of your team, leveraging their collective intelligence to identify new, hidden revenue opportunities that you can exploit immediately (

this

is how multi-million dollar businesses are identifying new promotions, new revenue streams, and their low-hanging fruit).

Aligns every single member of the team to take advantage of the identified opportunities, tasking every individual with a way to capitalize on it

immediately…

lifting your revenue within hours.
Here's how it works:
Schedule The War Room as the first meeting every morning. Your entire sales and marketing team attends. Everyone involved is ruthlessly objective about their performance yesterday, so that they can be even better today.
All members show up on time, at the same time every morning. They come prepared with the answers to questions below already prepared (grab a pen and write these down to share with your staff).
With all in attendance, and everyone prepared, each member of the team reports for their campaigns:
How many sales were generated yesterday?

How much new recurring revenue was added yesterday?

What was the ad click through rate?

What was the sales page conversion rate?

What was the campaign conversion rate? (Ad:Buy %)

What was the customer acquisition cost?

What was the average order value?

What was the net profit per order?

What is the biggest revenue opportunity available… and how can we exploit it today?
When you ask these black and white questions, everybody deals with the reality of the situation. Everybody sees new revenue opportunities, identifies what's working, and eliminates what is losing money before it results in irreversible costs.
If you've read this far, and it sounds like a great idea, you're probably dreaming about implementing it in your own business.
Before you can do this, you need to know that there might be some resistance from your staff.
………………………………………………………………………
Recommended Link
A Formula For Financial Freedom
ETR University isn't your average school. Turn your expertise into best-selling products and profitable concepts with proven coaching and courses including:
Internet Marketing 101
Traffic & Conversion
CEO & Leadership Tools
Money Making Blueprint
And Much More…
Read the testimonials and try for yourself.
………………………………………………………………………
The knowledge that a heavy dose of reality is coming can be uncomfortable. Some employees might argue against yet another meeting. And as a result of this discomfort, you might even start second-guessing yourself about whether The War Room is that critical.
Should you really need to copy what nine figure businesses like Stansberry & Associates do if it makes your employees unhappy?
Is it worth risking your employee happiness, even if Matt has used it as one of his four key management rhythms with every business he's grown?
And do you really need another meeting… especially because they don't make people happy?
The answer to all of the above is… YES.
What you've read on those "entrepreneur magazine" websites is flat wrong. Your objective at work isn't pure employee happiness or day-long smiles.
No. Your objective is generating profits through effective employees. And the uncomfortable truth is that if your business isn't profitable, all the candy walls, indoor swimming pools, and Friday night drinks in the world can't save it.
Again: your mission is to get results through other people. To do that, you must manage other people's performance.
And when it comes to managing other people's performance, there's no more profitable way than The War Room.
Go and run your first one now,
Craig
P.S. Don't just close this email and let the idea of The War Room waste in your inbox. That would be a waste of your time and talent.
You see, the War Room was developed by the Ferber brothers at Advertising.com. The success of Advertising.com, thanks in no small part to the performance generated by their 30-minute daily War Room, resulted in a $435 million acquisition by AOL Time Warner. Since this acquisition, former employees of Advertising.com have gone on to build more multi-million dollar businesses using the exact same process.
Let their example guide you. Run The War Room today in your business.
Then hit reply and let us know what you discovered.