Proof that WHO you know matters more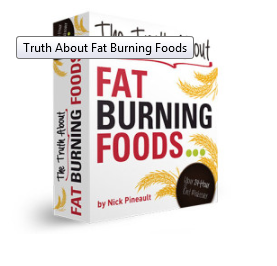 "Who you know matters more than what you know, because when you know the right who, they will teach you the right what." – Dr. Ballanseuss
Today, proof, directly from a Virtual Mastermind Success Story. – Craig
***********
Lessons Of Connection
By Nick Pineault
It's still hard for me to believe it. I've made more sales and money online in the last 15 days than in the last 15 months. Way more.
And yet, when I find myself staring at my Clickbank account again – like I do every hour since two weeks – I realize that everything that's going on is real.
My latest nutrition product – The Truth About Fat Burning Foods – is, as I'm writing this, the 14th hottest product on the Clickbank marketplace, and it's climbing every day.
Almost 5,400 people grabbed the front end product, and we sold 2,500 upsells – generating almost 250,000 K in gross sales… in two weeks.
"I Can't Take Credit For This System"
(Congrats to people that recognized that genius line of copy from a famous online marketer)
I did not pull off some magic marketer trick there. If I had such power I would have done it two years ago when I started online.
It was all made possible because of the strong relationships and goodwill my publishing partners Shaun Hadsall and Ryan Colby (authors of the 4 Cycle Solution and 14 Day Rapid Fat Loss Plan) developed in the last few years.
Because they had access with key affiliates, I had access to key affiliates. A huge thanks to Craig, the ETR team, Joel Marion, Mike Geary, Rob Poulos, Charlie Livingston and Josh Bezoni who all sold 200+ units. Without them, my product would still be sitting on my hard drive…
Now, the question you might be asking yourself is… how can I do it too?
Let me share the lessons some of the brightest marketers I know taught me in the last year – the same ones that ultimately led me to success.
"Get Connected" – Craig Ballantyne
Joining ETR's Virtual Mastermind back in August has been a life-changing decision for me. I had direct access to Craig and a bunch of other affiliates I connected with rapidly.
A few months after joining, I decided to fly to Denver for an ETR one day event. One of the best decisions of my life, because I happened to meet my publishing partners Shaun and Ryan in a zombie-infested bar that night (true story).
To take it to the next level, I joined Craig and Bedros Keulian's 100k mastermind back in March to get access to a ton of valuable knowledge and connections.
"Come Prepared" – Craig Ballantyne
It's simply not enough to show up to a live event and break the anonymity of the Internet… you also have to do be well prepared.
Before the event in Denver, I spent hours gathering information about who was going to be there, and ended up listening to the Interview Shaun gave for FIM. This helped me come up with a good introduction that did not feel fake or pushy.
"Have A Big Idea" – Michael Masterson
Even if you happen to meet influential people that have a lot of connections… it will be worth almost nothing if you don't have a product or business idea that fascinates.
When I carried a professionally printed out copy of what was the "Beta" version of Truth About Fat Burning Foods and showed it to Shaun Hadsall at the bar in Denver, he was instantly hooked.
That's the kind of effect you want your big idea to create. When your idea is unique and powerful, your product will stand out.
"Work The Corridor" – Rick Kaselj
Rick is very well-known to be the guy patrolling the back of the room and the corridors of live events instead of following the herd and sitting down. People respect him for it, because of one single reason: It works.
Remember that you're spending money and flying for hours to live events to make connections, not to listen to content.
"Have A Reason To Contact Affiliates" – Shaun Hadsall
Shaun may be connected to all the top marketers in the world, but he doesn't email them to chitchat. People are busy, so he always has a very good reason to contact them.
Are you planning a new launch? Did you find a broken link on one of their emails? Did you find a very interesting article or book that might help them with their business? Let them know.
My final word advice would be: NEVER give up. I could have gotten discouraged when Shaun simply didn't have time to answer my emails back in January.
But I didn't and once I bugged him enough (following up every week in a very polite manner), I got his attention and we ended up publishing a best-seller together.
If you've read to this point and still think that achieving the same success is impossible… turn off your computer, iPad or laptop, and go get connected some more.
Nick Pineault
Author, The Truth About Fat Burning Foods
*****
Thanks Nick, great work.
Proud of your success.
So…
Who do you need to know?
How are you going to meet them sitting at home on your couch?
The bad news is that our 1-day Mastermind in Denver is sold out.
The GREAT news is that we have a 1-day Mastermind scheduled for Wednesday, January 8th, in Miami.
Make it your New Year's Resolution to get out and meet more business partners. Make it your goal to finally succeed in 2014.
Make it a plan to email Frankie@Keuilian.com today to reserve your spot for the January MM.
See you there,
Craig Ballantyne
"It is unreasonable to think we can earn rewards without being willing to pay their true price. It is always our choice whether or not we wish to pay the price for life's rewards." – Epictetus