Best Delta 8 Carts
Best Delta 8 THC Carts
Delta 8 THC Vape Cartridges
Buy Weed Online
Best Delta 8 THC Gummies
THC Gummies
Best THC Gummies
Best Delta 8 Gummies
Area 52 Delta 8 THC Gummies
What I Found at the TT Summit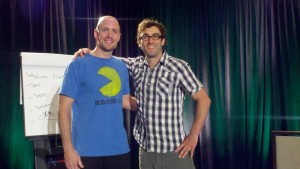 "It would be a stretch financially, but if you truly feel it's the right thing to do, then I am on board with it."
That is what my wife said after I told her that I felt a burning desire that I needed to be at the TT Summit in August of 2011. I had just gotten certified a few months earlier through Turbulence Training, and that was when the momentum started – with just that one click.
It was that click that started the first step of the TT certification. The success snowball started to roll as my articles got posted on the Turbulence Training blogs. The next thing you know, I have a clickbank product online simply based on the feedback I got from the articles. Two years prior to that, it was just an idea collecting dust.
When I first approached my wife about the Summit, she asked if I was sure this was something that I "needed" to go to and if we could afford it. I told her I was willing to live off of protein powder (I get a discount at my gym) and can start one of the most intense intermittent fasting programs known to man. I kept asking myself,
"What if This One Trip Changes Everything?"
I knew I had to be there, and I was going to find a way somehow. Sure, it was a long trip from little Acworth, GA and I had an 8-month old at the time. It was a sacrifice for both myself as well as my wife. Would it be worth it? I had drained what I had left of my paypal account from recent bootcamps to find out.
First, I got to meet all the awesome people who make up the TT team. After just spending a couple of days with them, I felt like I have known them for much longer.
I had some incredible moments at the Summit. The boot camp sessions alone helped me with awesome ideas with my small group training and boot camps including some wacky, but very effective ways to use a towel for metabolic resistance training. As Chris Lopez, CTT, schooled us on kettlebell exercises, I thought to myself two things:
"So that's how you perform a Turkish Get-up", and "That dude has 5 kids… good gosh …. (dramatic pause) … FIVE".
By getting to know Chris and establishing a relationship with him at the Summit, he helped me with my Workout Finishers launch just a few weeks after that.
I not only met other great trainers, but I've established relationships with many of them as well. I've been following Bedros Keuilian for a long time, and I was finally able to meet him. As usual, he threw fitness marketing knowledge bombs and my notebook and pen absorbed them all. Josh Carter taught everyone the art of facebook, and thanks to that, I've got a better connection and interaction with my facebook fans.
But the most important moment and biggest impact for me was when Craig taught us the importance of having a vision of where we want to be. He laid out, step-by-step, of how to put one together for not only your fitness business, but for your ultimate lifestyle. This makes decisions so much easier. It was my biggest "a-ha" moment. As a matter of fact, I spent most of my plane ride home writing my vision on paper.
Before the Summit, I had not been on a plane in 8 years. As a matter of fact, I had never been in a taxi in my life. Shamefully, I've been known to get lost very easily, even in parking lots (yes, parking lots). But sometimes, you just have to get out of your comfort zone and get out of your own way.
Since that life-changing event at the Summit, I've been a "little busy"…
Launched my first Clickbank product less than 3 weeks after the Summit
Launching my second Clickbank product in February
Working to launch more products this year
A joint venture is launching next week, while I am working on two other joint ventures
Have been able to step away from my gym management job
I have only attracted clients that are willing to put in the effort and consistency, which has improved my offline business dramatically
Have helped 5 clients either win or place in the Turbulence Training transformation contests, allowing them to win a combined $3,500.
Online sales before the TT Summit (since the TT Summit – almost 1,000).
All of the things above fit perfectly with my mission and vision, which was written on that plane ride home. Every decision I have made since that weekend in San Diego has been influenced by those sheets of paper. Without that "a-ha" moment, I wouldn't have been able to accomplish what I have done.
"I don't know what happened in San Diego, but you are a changed man… and I like it". That is what my wife said once I returned from San Diego. I left for the Summit for some kind of answer, but I returned with something much, much more – a purpose and a vision.
Mike Whitfield
Certified Turbulence Trainer