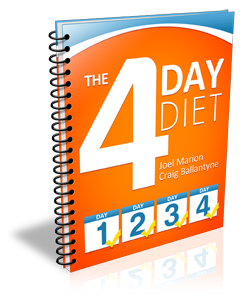 A few years back I attended a private Mastermind meeting with Ryan Deiss at his offices in weird ol' Austin, Texas.
That's where Ryan unleashed his simple upsell formula:
Upsell 1 – Done-for-them
Upsell 2 – Accelerated results (i.e. coaching or advanced info)
In the fitness world, we can't do the workouts for you. That won't work. But with this knowledge, Joel Marion and I pioneered the Fitness Upsell formula that generally goes like this (and that we used with great success in our $750K www.247fatloss.com launch):
Upsell #1 – Done for them (meal plans, follow along workouts)
Upsell #2 – Accelerated results (more advanced programs, diet tips, etc.)
And Joel's twist on a 3rd upsell:
Upsell #3 – Different version of the main program…so if it's all bodyweight, then
add a dumbbell or TRX version, or vice versa.
But listen, no matter what your industry, you can make this upsell formula work.
Let's say you're selling how to make money in real estate.
Upsell 1 – Some type of software that helps with deals
Upsell 2 – Advanced coaching or training to make more money
Upsell 3 – Live event coaching or webinar where you deliver the same info to people that don't want to learn by recorded audio/video/PDF
Work the system and don't re-invent the wheel – yet.
Keep on pushing and upselling,
Craig Ballantyne
Don't be satisfied with the norm if you want more. It's okay to want to  achieve special results. The world needs folks who dream and achieve big things. Keep pushing.