Do THIS routine every morning (10-minute workout)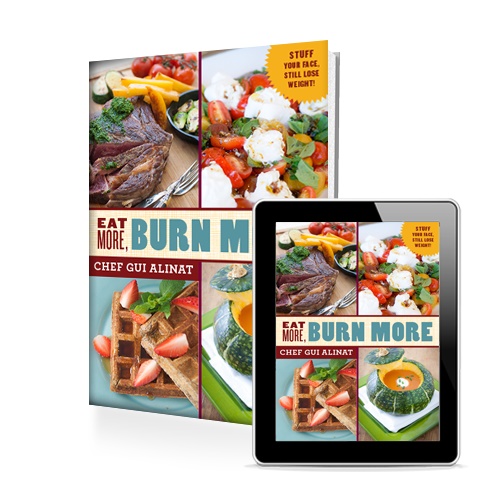 What a trip. I've been everywhere man, I've been everywhere. Well… at least it seems that way. My 15 day trip to America began Sept. 1st in Nashville where my good friend Bedros Keuilian and I coached over 40 personal trainers and nutritionists, including Chef Gui Alinat, Shawna Kaminski, Andrew Raposo, and "Juicing" Georgia Nunn.

We had delicious high-protein dinners at Merchants restaurant on Broadway. I swapped out the "duck fat tater tots" for sauteed spinach with my beef brisket, but otherwise, I tried to soak up as much of this great city as possible.
Then it was off to the Mile High City, Denver, where my business, Early to Rise, is based. The fresh mountain air was a nice relief from the blistering sun in the Music City. After a 5-mile hike to celebrate Labor Day, I settled in for a week of team meetings and coaching our Certified Turbulence Trainers.
Each day in Denver I enjoyed a custom-made salad at either Mad Greens, Protein Bar, or Green Fine Salads. You can load up on toppings like sundried tomatoes, sweet potatoes, roasted cauliflower or broccoli, olives, and a lean protein of your choice. Who says fast food can't be great food?
It's been a hectic work and travel schedule, but each day starts out PERFECTLY because I plan ahead for my morning rituals.
I'm a sucker for routine because having a great morningis the key to success in life. In fact, today I'm giving you the perfect Early to Rise Power Hour Routine for improving your health, getting a flat belly, and looking and feeling 10 years younger. Here's exactly how I recommend you start your day:
The Early To Rise Power Hour
15-Minutes: Think about & take action on your #1 priority in life. This might be taking care of the family finances, writing one page for your book, preparing for work meetings, or spending time in Bible study.
5-Minutes: Write in your ETR Gratitude journal
5-Minutes: Meditation or prayer
5- to 10-Minutes: Metabolic Miracle Training with ol' CB
For example, use this workout I did Thursday morning in my hotel room in Denver.
1A) Wall Squat Hold – 60 seconds
1B) Pause Pushups – 60 seconds (pause 1 second at top and bottom)
1C) Total Body Extensions – 60 seconds
1D) Plank – 60 seconds
1E) Total Body Extensions – 60 seconds
-Repeat the circuit one more time.
10-Minutes: Yoga with ETR's Missi Holt, CTT
5-Minutes: Power Shake (Enjoy your Daily Energy greens + BioTrust vanilla protein)
Yes, I know, it only adds up to 50 minutes. That's the POWER of this routine! You get 60 minutes of results in less time. Ol' CB is always showing you the shortcuts to better health and more effective routines.
There's no better way to start your day.
Okay, there's one better way.
But after that, this is the BEST!
You can also use those extra 10 minutes to make one of Chef Gui Alinat's delicious recipes from his cookbook, Eat More, Burn More. He wants to give you a FREE copy today so you can start now.
Get Instant Access to the Free Cookbook
Make it a great morning,

Craig Ballantyne, CTT
Certified Turbulence Trainer
PS – Today's Kickbutt Mindset Tip…
Success begins and ends with your personal responsibility. Success lives and dies with you and your ability to take action. Identify what needs to be done and do it today. Do more of what works and less of what doesn't. Say No more often. Say YES to Focus. Say NO to other people's drama. You deserve better. Stay strong and NEVER, ever give up on what is important to you.