Truth About Cardio from Rachel Cosgrove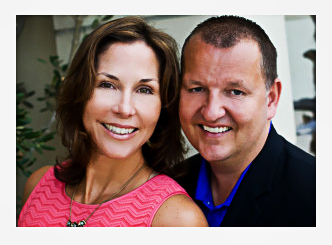 When she speaks, you have to listen. After, one of the most hard-to-the-core training websites just let her RANT about the uselessness of cardio. This site usually publishes only gurus like Jim Wendler, Dan John, and Mark Rippetoe, so it was a great honor that she was able to speak her mind and reveal the TRUTH about cardio.
"She" is the one and only, Rachel Cosgrove, the better half of Alwyn – ;), but more importantly, a CSCS, fitness competitor, triathlete, powerlifter, and author of two best selling books, The Female Body Breakthrough and Drop Two Sizes. Along with Alwyn, she owns Results Fitness, America's Most Profitable Gym (per square foot).
And she'll be our Keynote Speaker on Day 1 of the 2014 TT Summit here.
When you register with your Early Bird Discount, you'll also get access to our Friday night VIP reception with Rachel and Alwyn.
But hurry, the Early Bird Deadline to save $300 on your ticket ends soon.
Now back to Rachel's controversial comments about cardio…
Listen, Rachel's been in the fitness game for decades, and what's she found is that "spending 20 hours a week in the so-called 'fat burning zone' leads to very little fat loss and a lot of muscle loss.
If you want to do cardio, realize that it comes with BIG risks. As Rachel says, "You end up looking like a flabby runner. Leave steady-state cardio to endurance athletes. Even physique competitors don't even need traditional long-duration cardio."
So what's her solution to getting lean, ripped, and sexy – and helping her clients drop 2 dress sizes in 2 weeks?
The EXACT workouts that she'll be taking us through on Saturday, June 6th, when Rachel and I deliver the Ultimate Beach Bootcamp at the TT Summit. It's going to be legendary. You can't miss this!
She'll be delivering her trademarked Metabolic Interval Training and I'll be giving you a fat burning dose of Home Workout Revolution and Turbulence Training, of course!
But Rachel is bringing a few secrets too, like her advanced work-to-recovery ratios that she and Alwyn have discovered through thousands of hours of training sessions in their gym, Results Fitness.
Rachel is Women's Health and Men's Health 'go-to' female training expert. She combines the latest science and experience to her programs, including the famous Spartacus workout that has been used by over 100,000 readers of Men's Health magazine.
Rachel is an industry legend.
And Rachel knows just as much about helping you build your business as she does about showing you how to get your clients more results.
In her Keynote presentation, Rachel will teach you her step-by-step formula to opening – and running – a successful gym that DOMINATES the local competition.
Following that, Bedros Keuilian will give you a detailed BLUEPRINT on how to generate so many NEW clients that you never have to worry about where your next sign-up is going to come from.
And Rachel's awesome husband, Alwyn, will be teaching you the exact systems, marketing, leadership & mindset secrets behind their Results Fitness gym, one of the Top Ten gyms in the United States…and the most PROFITABLE gym per square foot.
PLUS, you'll learn from Brad Pilon, the author of Eat, Stop, Eat and one of the most brilliant nutrition and fat loss strategists out there today. Here are just a few things that you'll learn from Brad to use with your clients…
– The Latest scientific information on hormonal manipulation to build muscle and burn fat at the same time.
– How to get record transformation results with your clients, to keep them on track and progressing forward.
– How use new sneaky diet tricks to cut body fat with less exercise and how to change your clients' diet as they get closer to reaching their goals.
Sounds awesome. A lot of Brad and Rachel's content will be brand new to me, too, so I can't wait to see you there and soak up their knowledge.
Go here and register for TT Summit now <= Save $300 as an Early Bird
Looking forward to a legendary weekend,
Craig Ballantyne, CTT
Certified Turbulence Trainer
PS – Become a legend in your fitness community by…
…attending the TT Summit.
Click here for an Early Bird Discount & VIP Access to the TT Summit
Leave a legacy! Be a leader!
PPS – And YES!, you can even get…
…Turbulence Training Certified at the TT Summit.
The main TT Summit dates are Friday and Saturday, and we are holding a Level 1 TT Certification on Thursday, June 5th, and a Level 2 TT Certification on Sunday, June 8th. You'll get all of the details on how you can get Certified once you reserve your spot at the TT Summit.
Oh, and by the way,  you'll $300 when you register on the website ASAP because you'll get the Early Bird pricing. So that's why you get a HUGE deal for signing up now. See you soon!
Go here and register for TT Summit now <= Save $300 as an Early Bird