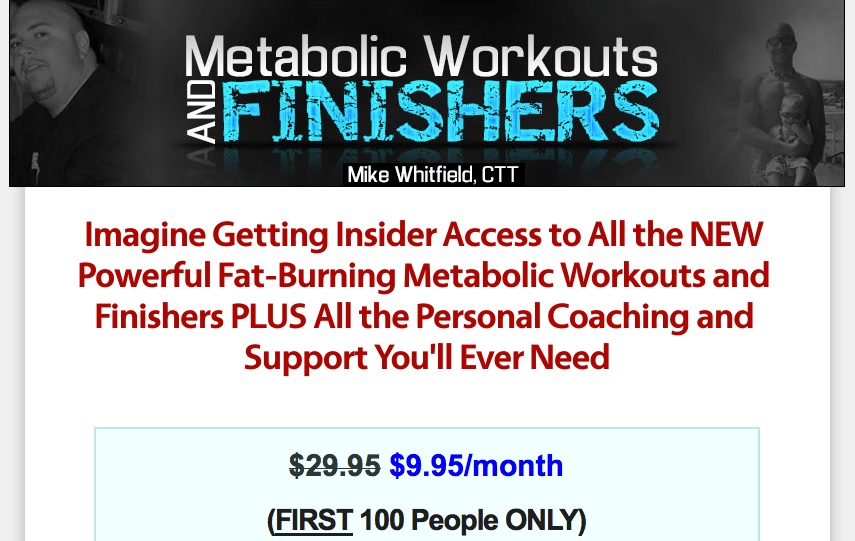 I recently sold my television. Practically gave it away for peanuts.
But it's been months since I've watched TV. Then again, I'm only home 10 days a month at most. Just got back from Italy and I leave for Denver tomorrow.
Thus, cable TV was a waste of money, and didn't make me more productive, unlike Mikey's tips will do for you.
Enjoy them like a stack of productivity pancakes. – Craig
***
5 Tools to Triple Your Productivity
By Mike Whitfield
About a year ago, I wrote a step-by-step plan that has helped me double, if not triple my productivity. If you haven't read it yet, you can do so here and triple your productivity with this simple approach:
http://www.earlytorise.com/triple-productivity/
It may sound stressful at first to structure your day, but you'll be surprised at how much it actually reduces your stress when you follow the plan.
In other words, when it's time to eat pancakes, it's time to eat pancakes… no reading emails or creating product.
But even as productive as I am, I believe there is always room for improvement.
So recently, on a Saturday morning, I was creating a bonus program for my membership site. I kept thinking of how I always end up creating products on Saturday mornings and it's how I've come up with so many programs for my readers.
I wake up, and I know what "day" it is… it's "Creation Day". I don't check my email or look at any stats. In fact, most of the time, I don't even write. I jump in head first with my creative hat on.
However, on this Saturday once I got the bonus completed, I looked at my "To Do" list and I got overwhelmed. I'm sure you've felt this way, too. You have YouTube videos, emails, sales copy, taking care of yourself with your own workouts and more.
So, I tried something new. I rolled the dice and came out victorious. I went back to the good ole' whiteboard to plan out my week instead of just Monday.
Sure, I blocked out my time for my Facebook Q & A, emails, etc for each day. But I treated my weekdays similar to my Saturdays and it took away some stress.
For example, Monday was my "Membership Site" day.
Big Monday!
Working with my webmaster, we were able to finish a membership site and launch it in the same week. Without a doubt, I knew it was because I committed a big chunk of time where I did NOTHING but work on the membership site (including the welcome video, bonuses, etc.) in one day and that was my only focus.
I then made Tuesday "Copywriting Day", where I worked on swipes for a JV project as well as help with sales copy for publishing partners.
Who was on fire?
Mikey "Productivity Pancakes are Delicious" Whitfield <== This guy
The rest of the week was just as productive… just because I took some extra time to plan out the entire week. Give it a shot and let me know how it works for you, too.
I still think I could improve it. Then again, this is coming from a guy that finds stoplights that take a while to change unproductive.
Hey, I'll be honest. I use geeky tech tools that help me along the way, too. Maybe you'll find them useful, too. Here are my favorites:
1 – www.Evernote.com
This is a great tool if you have an idea to hit you out of nowhere or you're compiling a list and more. You can sync everything with your phone, computer, iPad, etc. I only use it on my phone, but it sure does come in handy when I'm on a walk and an idea for a blog post hits me. I keep folders for different ideas.
2 – www.LastPass.com
This is AMAZING. You can store all your passwords in one place and the browser plugin will let you log in to sites in a heartbeat. I can go from my Aweber account to Clickbank, to my email, to Facebook, to this VMM in seconds. Imagine not having to put in your user id and password all day long… #winning.
3 – www.Dropbox.com
Get to any document from multiple sources (phone, computer, iPad, etc.) without having to use a flash drive? Yes please. This is easy to use and it automatically syncs between all devices.
4 – Voice Memos App on Iphone
This has come in handy recently. In just two taps you're recording something. This is good for when an idea hits you out of nowhere, too.
5 – Google Drive
Do you have a spreadsheet or Word Doc that everybody needs to update periodically? Use Google Drive. It automatically saves and is similar to Dropbox.
Now will you use all these tools? No, of course not. Use the ones that you know will impact your business and help your productivity. And believe me, none of these can have a bigger impact then your planning.
Think about it. A builder puts together the blueprint, then he gets the tools.
Keep hustlin',
Mikey Whitfield
***
Nice work Mikey, and good luck with your Ab Finishers 2.0 launch next week.
You only finish what you start and make time for,
Craig Ballantyne
If something is important to you, MAKE time for it. No one finds time. There's a big difference when you have the Make Time Mindset.