Totchos to Die For (Recipe inside!)
I'm always being be challenged to hack unhealthy recipes to make them more healthy and fat-burning. So it was only a matter of time before someone challenged me to attempt a healthier version of "totchos."
Totchos (I love to say it!) are a fairly new phenomenon featuring tater tots and nachos all in the same dish. They've been showing up everywhere, conquering menus from dive bars to fancy kitchens. Totchos usually contain deep-fried, processed tater tots from the frozen section of supermarkets. Delicious, but bad to the core, totchos are far from being healthy and fat burning — until now.
You'll find below the recipe for the best Totchos you will ever taste!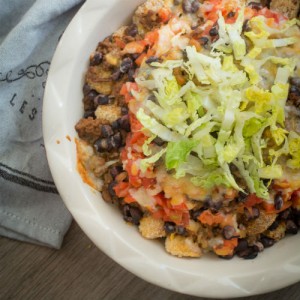 And… No fattening potatoes, no nasty frying. It's also gluten-free and fat burning!
It's deliciously good, crispy like tater tots and a bit spicy like nachos.
This is a dish your family will fight over. It's delicious, easy to make, and will no doubt become a favorite.
Here is the step-by-step recipe
 These are your ingredients. You can top things off with guacamole or even plain Greek yogurt. Now, your biggest challenge, of course, is to deal with the rutabagas. These babies look like this: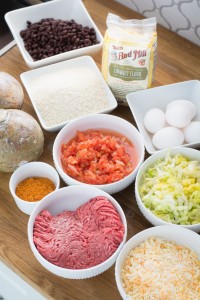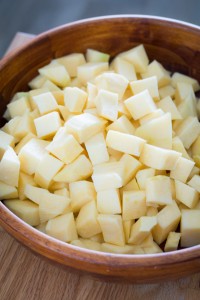 You'll need to peel them and dice them, and that's not easy. But remember my butternut squash recipe? Well, as it turns out, the way to peel and dice a rutabaga is pretty much the same way you peel and dice a butternut squash.
The result should be as follows: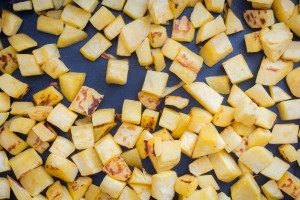 Make sure you lay them out on the roasting pan in one layer, or else they won't roast properly (they will steam instead!). They should turn out lightly charred but still very firm. The next step is to bread them. I have explained the breading technique in another article. First, you toss the rutabaga in coconut flour. Then, the egg mixture.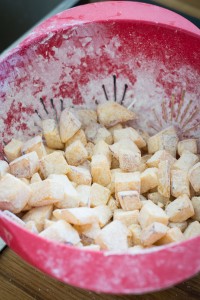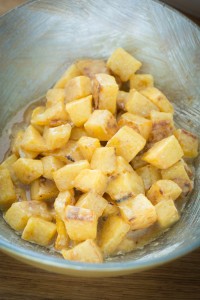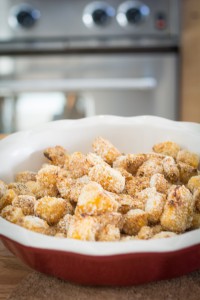 And then in your homemade, fat-burning breadcrumbs so that they end up beautifully breaded. After that, it's time to bake them again until they turn nice and golden.
They are then ready for the toppings.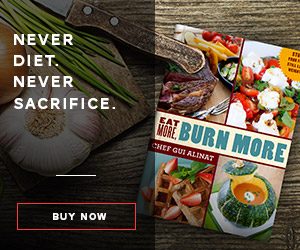 Enjoy!