Top 5 Things I Did Right in my Internet Business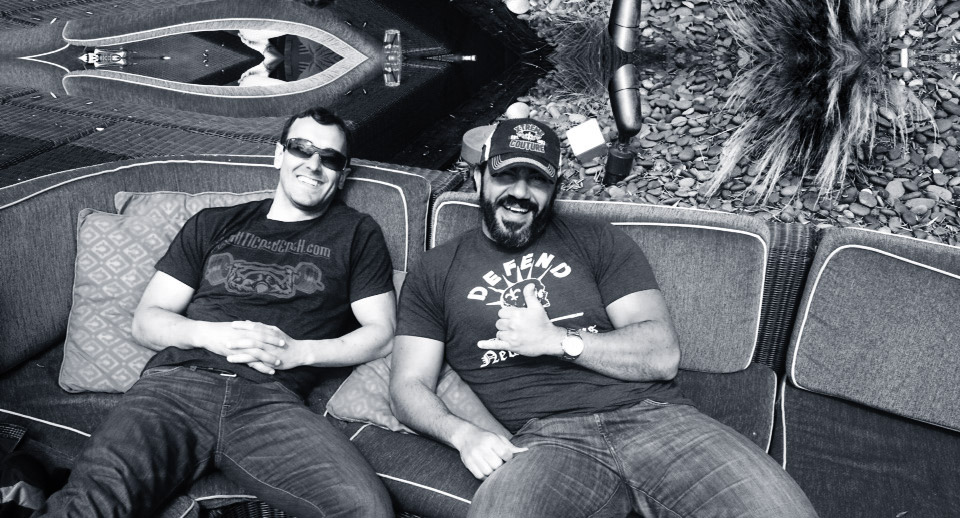 Reporting from Las Vegas…
Yesterday I caught up with an old high-school friend here in Vegas. Today he runs one of the hottest Cirque de Soleil shows in Sin City, and he's a big-time Vegas insider. He's come a long way.
"But so have you, Bally," he said to me over sushi at a little hole-in-the-wall joint by the Hard Rock Hotel.
"You get to travel the world and make money with just your computer…you don't have to show up at the venue each night, deal with Prima Donna performers faking injuries, or sit in the chaotic Vegas traffic all day. You get to live life on your terms."
 
He's right. My life is good. It's better than Vegas.
Today in Vegas, Bedros Keuilian and I will be teaching 8 online business beginners everything they need to know to get up and running in 30-days or less. They've invested a lot of money to get our coaching, so B and I will be bringing our 5-star knowledge and AAA presentation game.
Yesterday's lunch and today's coaching session have me reminiscing about the last 15 years. The time has flown by since I sent out my first email newsletter to just 50 friends in 1999.
I've done a lot of things right…and a lot of things wrong. Pardon me, a LOT of things wrong. I've wasted years following dead ends…but the good news is that because I've made those mistakes, you will NOT!
More importantly, I'll show you what I've that has really, really worked. Let's look the Best 5 Steps for Success that I followed in the past 15 years…
1) Learned to Sell
Like you, I hate selling. I hate the (incorrect) stereotype of the traditional salesperson. It's a bad rap, and I didn't want it on me. But then I discovered that a saleperson simply adds value to someone else's life in exchange for a well-earned reward.
When that finally clicked, I went into a deep dive on how to sell through email, and that was the skill that allowed me to generated $50,000 in 2003, and then 10x's that in 2006 (along with the most important thing I ever did…see below).
If you become a serious student of selling, your world will change.
2) Action Attraction
As $100K Mastermind Superstar Rick Kaselj says, "Get out there and bang your drum". Take massive action every day. That's how you'll get ATTRACT attention, sales, deals, affiliates, and results.
Even if you do something that feels like a failure, believe me, SOMEONE will notice. Many of my projects over the years failed to meet my goals.
For example, my TT Certification is a long way from getting all the trainers I want, but it attracted great people like Mikey "I attract pancakes" Whitfield, Kate Vidulich, Shawna Kaminski, and many others into my life…they've since become business partners and are helping me help others and make money in a way that I had never expected.
It's all because I took action and adjusted course over time.
3) Partnered with Stronger People
While I'm a decent email salesman, I lack strong affiliate recruitment skills, and I'm not great at negotiating when buying a business. But I am good at finding the right partners to help me do these things.
For example, in 2011 I teamed up with one of my best friends, Joel Marion, a master copywriter and affiliate connector. Together we did a $700K launch in the fitness industry (even though launch results were on the way down back in those days).
I also created a partnership with another one of my best friends, Matt Smith. He has the vision, the negotiation skills, the management experience, and so much more, that has allowed me to not only acquire the business of my dreams, but to have built it into something we are very proud of…and it's only going to get better, thanks to our amazing ETR team.
And finally, I teamed up with a third best friend of mine, Bedros Keuilian, to create the legendary $100K Info Mastermind group. We have over 45 members that will be meeting in Vegas this weekend. Jon Benson, one of the top 3 video sales letter copywriters in the world, is coming in as our guest. It's going to be another amazing meeting, filled with great networking and the creation of 6-figure joint venture partnerships.
In our coaching program, Bedros shines in coaching people to buy traffic and get free traffic. He's the expert there, not me. Together, we make a perfect pair of coaches for our group.
***
Alright, I'm out of time and space for these secrets today…but I'll be back tomorrow with steps four and five…don't miss five, it's the most important.
Stay strong, Craig Ballantyne
PS – What you can and cannot change…
You cannot change the past. Let it go. Learn the lessons. Apply them to your always improving daily routines & your future better behaviors.
Join Bedros and I and we'll show you how to turn your profit into passion.