Best Delta 8 Carts
Best Delta 8 THC Carts
Delta 8 THC Vape Cartridges
Buy Weed Online
Best Delta 8 THC Gummies
THC Gummies
Best THC Gummies
Best Delta 8 Gummies
Area 52 Delta 8 THC Gummies
The WORST and Best Diet for Weight Loss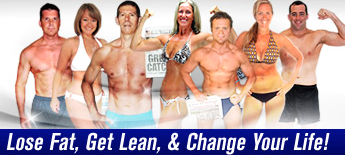 You know what the worst diet is for weight loss?
It's probably the one you've been following for the last 3, 7 or 10 days… Yikes!
Alright, no more worries. Time to drop the guilt.
It was the holidays. You deserved it.
But now it's time to get back on track… and win my money. All you need to do is start transforming your body and you can win up to $1000 just like the 235 other winners of my past TT Transformation Contests.
Click here to get started on your transformation – for FREE!
Now let's talk about diet…
I believe the following diets work:
The Eat More, Burn More Diet from Chef Gui Alinat & Missi Holt
The Paleo Diet
The BioTrust 1-Day Diet
The Eat-Stop-Eat Diet from Brad Pilon
The Mediterranean Diet
Low-Carb Diets
The 16-8 Diet
The South Beach Diet
And I could go on and on and on and on.
Heck, even the diets from Dr. Oz and Dr. Phil work…
…for some people.
The fact is that ALL diets work for SOMEONE.
The secret is finding the right diet for YOU.
And the right diet needs to do three things.
1. It must be something you can enjoy for life.
2. It must be something that keeps you healthy and helps you live a long life.
3. It must be something that keeps you satisfied while helping you lose weight.
But it doesn't have to be a restrictive starvation diet or something that eliminates your favorite foods.
As I mentioned the other day, the world's oldest women eats FOUR strips of bacon every morning. And she looks great for 75, let alone 116!
In my opinion, the best diet emphasizes one-ingredient, whole, natural foods. You'll avoid foods from a bag or a box (like cereals, juice, crackers, candy, etc., but not necessarily bacon!).
Three of the latest research studies back this up…
In the September issue of the journal Alzheimer's & Dementia, researchers from Chicago proved that a delicious diet full of vegetables, berries, nuts, fish, and low in fast food and sugar not only helps with weight loss but also sharpens your memory.
It's called the MIND Diet.
But it doesn't require you sacrificing your favorite foods, like cheese or chocolate or red wine or… bacon.
(And from the GREAT news department comes this: One study, published in the American Journal of Clinical Nutrition, found that eating chocolate and drinking coffee and wine help you live longer!)
What does matter, when it comes to losing belly fat, is getting off to a FAST start for your long-term body transformation and permanent weight loss.
Researchers proved that the faster you lose weight, the longer you will be able to keep it off. (*Reference: Obesity. 23: 1353-1356, 2015.)
So how do you do that? Follow these…
The 3 Steps for Fast Weight Loss
1. Emphasize 1-ingredient foods (including 'fatty' foods like nuts, avocado, eggs, etc.)
2. Eliminate processed foods from a bag or a box.
3. STOP drinking your calories (no added sugar or syrup to coffees, no soda, no juice )
Make those 3 simple changes and you could drop 5-7 pounds before New Year's.
Of course, you need to follow-along with my short, burst exercise videos, too. Diet alone won't get you the best results.
But the right diet, for your right life, IS the most important factor in losing weight fast and keeping it off permanently.
So let's get started.
Kick the junk food to the curb today.
(But keep plenty of that healthy dark chocolate!)
You don't need to sacrifice delicious meals and treats to lose weight fast.
You just need to follow those simple rules.
Do that, use my workouts, and you'll lose weight fast and win my money.
Go here for all the details:
Click here to get started on your transformation – for FREE!
No need to wait for January 1st.
Our time to transform is now.
You can do it.
I believe in you.
Taking care of your diet and getting you fast results,
Craig Ballantyne, CTT
Certified Turbulence Trainer
PS – This is your FINAL reminder…
I probably won't mention the free TT Transformation Contest again, but I will say…
It's never too late to change your life and to improve your body and energy.
So commit to getting better every day. You can do it.