The Truth About the American Dream
For generations, there has been an implicit contract in society that states:
"If you work hard and follow the rules, then your life will be even better than your parent's. That's the American Dream."
But today, this contract is being broken by the greed and selfishness of individuals and organizations that we once trusted. These individuals and organizations are trying to gain power over you rather than to give you your fair opportunity for the American Dream.
In today's video, you'll discover what the American Dream really means, with an example I share from one of the most popular TV shows set in the 1960's.
Please watch our American Dream Video here.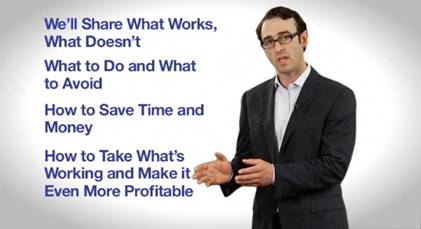 In addition to our message about the American Dream, there are three other parts of this video you won't want to miss.
The first is an embarrassing childhood memory. At 3:42 into the video, I reveal how an interaction with a girl when I was just 11 years old helped to shape my version of the American Dream.
Next, near the 5-minute mark, you'll learn the 3 things I didn't do soon enough in my business. I learned the hard way these 3 things are ultimately what all business owners need to start doing from day one.
Please watch our American Dream Video here.
Finally, to finish off the video, there's a specific question for you, and we want to hear what you think about an important topic. We look forward to hearing your comments.
Craig Ballantyne
Editor
Early to Rise
Tomorrow… you'll discover a story of how goal setting works that is almost spooky. It involves the story of how specific goal setting helped me accomplish the exact dream I had for 8 years. You'll also discover why there are really only two goals you need to set for your business. All that and more in our next video.