Best Delta 8 Carts
Best Delta 8 THC Carts
Delta 8 THC Vape Cartridges
Buy Weed Online
Best Delta 8 THC Gummies
THC Gummies
Best THC Gummies
Best Delta 8 Gummies
Area 52 Delta 8 THC Gummies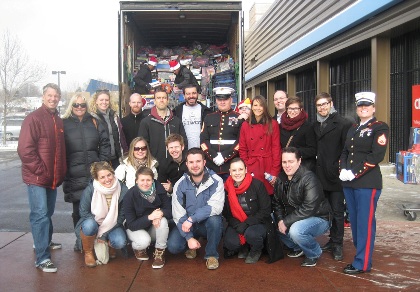 Ugh, I'm embarrassed, and hope you'll forgive me.
Like most people, I only post the 'good stuff' on Facebook.
But the TRUTH is that not every moment of our lives is a "Facebook moment"
We all struggle.
This week was a bad one for me.
My troubles started on Sunday morning when I made bad nutritional choices during my travel from Toronto to Denver. I had a raging headache upon arrival at the hotel, and wasted the entire day in bed trying to recover.
My Monday morning motivation in the gym was low. I wasn't myself. I wanted to quit.
Why am I sharing this with you?
We all have days where we feel down and our only choice is to grind it out.
While I post happy motivational quotes and cool workouts on Facebook every day, the TRUTH is that many days I need the motivation even more than you.
So I hope you'll be inspired with this post today… knowing that I struggle too.
The good news is that you live by the TT Motto:
You Never, Ever, EVER give up on what is important to you.
It's important for you to know that everyone goes through TOUGH times. But as the old saying goes, "tough times don't last, but tough people do."
And when you go through your tough times, I want you to know that you are not alone. That I'm here fighting beside you, and so are the 275,000 other TT fans from our Facebook pages, and the thousands of readers that are doing the same workout videos as you… and fighting through each rep.
With TT, me, Missi, and Chef Gui, you will never, ever, ever be alone.
Never forget that.
So how do you get back on track when things go bad?
Just do what I did…
I didn't give up because I knew you were out there fighting your own battles and you were not giving up.
And so I started grinding. I stopped making excuses. I got back on track with my healthy behaviors. I used the 5 pillars of success: Planning, Accountability, Social Support, an Incentive, and a Deadline.
I said to myself:
"You haven't failed… you just learned a lesson… now stop feeling sorry for yourself and get back on track, immediately. This mistake was minor damage that can be dealt with. Let's go!"
So when and if you ever go through tough times, remember this email.
Make the choice to never give up. Use the five pillars of success. And never forget that you have all the support in the world from the TT community.
You're never, ever, ever alone.
Because we all have more important things to do than struggle.
For me and our team here in Denver, this is a big weekend. It's our 4th annual Toys for Tots charity drive on Saturday. Each year we go to local stores to buy toys for kids that would otherwise wake up on Christmas morning with nothing.
There are 96,000 kids in Denver alone that rely on the Marines and their Toys for Tots charity. I'm sure there are a lot in your town, too. So if you'd like to help out the kids in your city, please visit: www.ToysforTots.org/donate
Tomorrow morning I'll get back on track and work my butt off to make sure that those kids get a present.
And even better, I found some motivation to work my butt off in the gym yesterday morning to create an amazing new FREE workout for you.
Watch out for an EPIC Saturday morning workout email coming your way.
Taking care of you through tough times,