The Men in Black are Back (Last chance)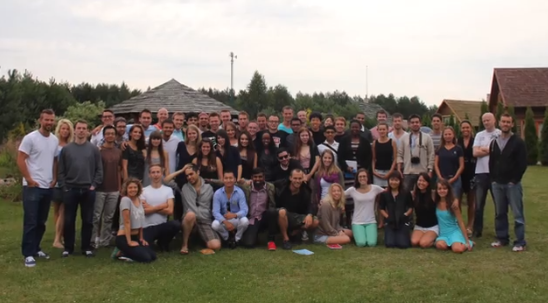 I'm a lucky man. I happen to be friends with two of the most mysterious men under the age of 40. They're more interesting as the Dos Equis guy.
They are the Men in Black, and they're back.
Matt Smith and Simon Black will be reunited at The BlackSmith Camp this summer. It's been three years since Matt last had time to attend, and fifty lucky students attending the camp will get to hear his empire building secrets. That's not hyperbole. Here's proof.
Three years ago Matt spoke at the camp. One young man, Gary, was so excited by what Matt had to say that he quit a promising six-figure career as a lawyer and moved to Denver to become our ETR copywriter. He made a ton of money for us, and did okay for himself (to put it mildly). Today he's set out on his own to build his own company. I know he's going to be successful and perhaps one day will be even richer than his mentors.
This is the opportunity that is available to young people at the BlackSmith Camp. They can learn from Matt and Simon about how to build a value-adding, wealth-creating business (and it's not restricted to website businesses). Other attendees, like Ben Yew of Sprayable.co, have gone on to start multi-million dollar companies.
I love the old saying, "You can't soar like an Eagle when you're hanging around turkeys." And let's face it, most young people have always been turkeys. But there are also always a few Eagles in the rafter (that's what you call a group of turkeys, I Googled it.)
BlackSmith Camp is where it all starts for young entrepreneurs.
We've already received over 455 applications this year. Simon is going through them all…but there are still a few days left for you to apply. The deadline is March 31st. If you, or a young person you know, needs to be hanging around Eagles, take action today.
Learn all about this amazing opportunity to learn from the Masters at SovereignAcademy.org
Change your life today,
Craig Ballantyne
PS – Here's what Gary said about his experience at the camp…
"Before coming to camp, I felt trapped in the mindset of: go to university, get a job, and work for forty years. I had the desire to strike out on my own but lacked the knowledge and experience to take action. In 4 days, I met some of the greatest people of my life. People who are passionate, knowledgeable, creative, and freedom loving. Beyond that, I learned an absurd amount about marketing, selling, designing companies, and presenting projects to potential investors.
I learned more practical skills and important mental models in four days than in two years of university. Beyond all of this value, I left the camp with actionable information to turn the business our group developed into a real company. Absolutely amazing experience."
So apply here for the same life-changing opportunity.