The Little Book that Made Me Millions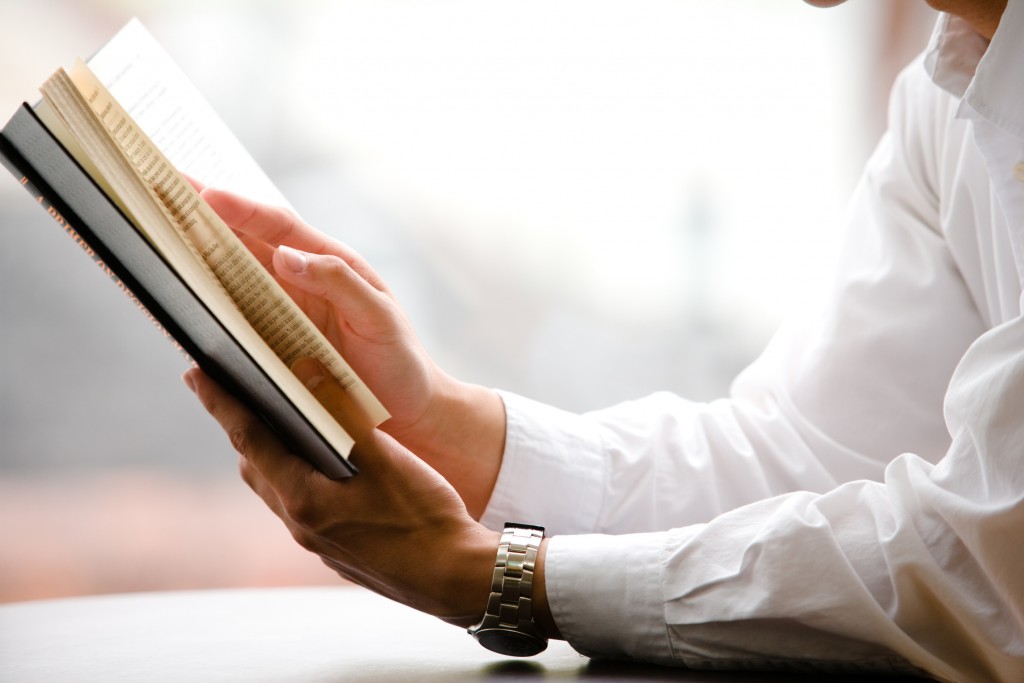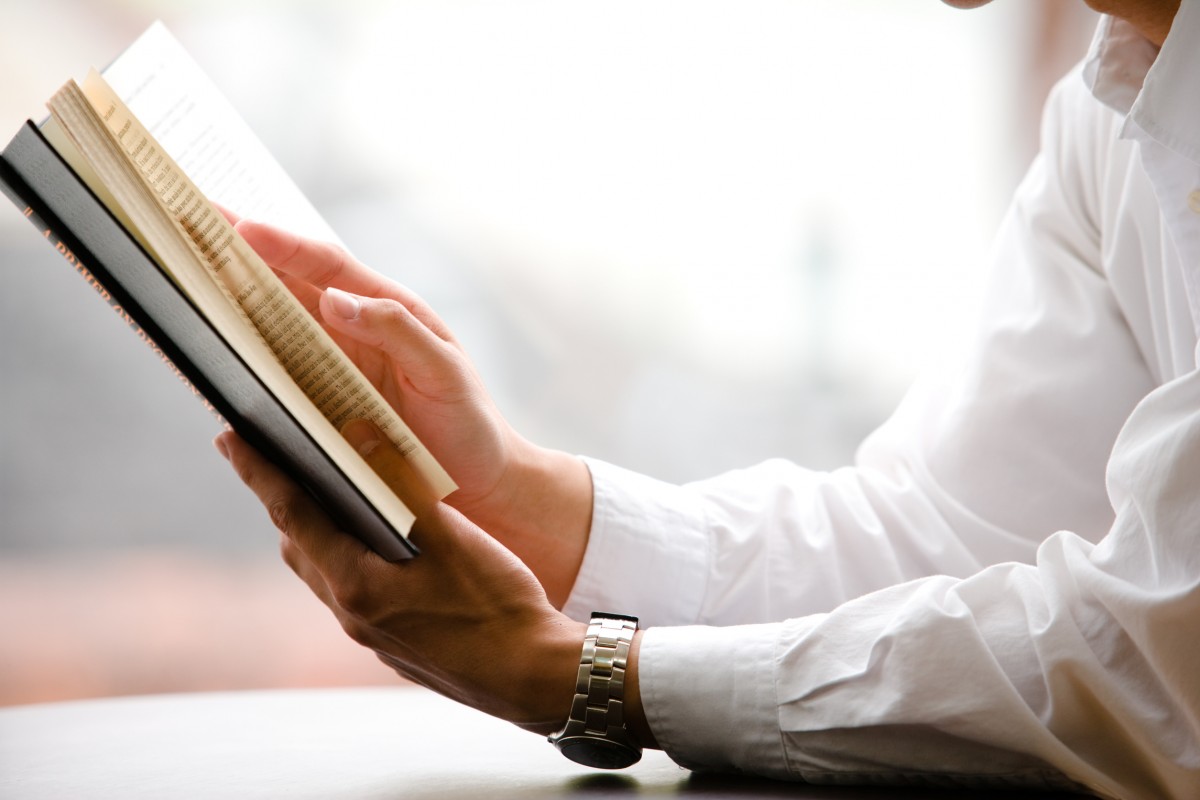 The year was 2003. I was broke. During the day I was grinding away in my personal training business, and I spent my nights trying to grow my online business.
My workday ran from 4:40 a.m. through to 9 p.m. My only breaks, if you could call them that, were the 5:40 a.m. bus ride into downtown Toronto (to the boutique gym where my wealthy clients lived) and the 6:30 p.m. subway ride back home at night (where I'd spend the final 2 hours of my day working on my computer until my eyes burned).
At the time, I was frustrated, burnt out, and didn't feel like I was ever going to reach my potential. Maybe you know the feeling. Perhaps you're dealing with that now.
If you are, take heart. Today I look back on that time as the best years of my life. The adversity taught me a lot about myself and helped me develop the persistence needed to get me through the tough times of today.
Most importantly, I can look back on those years fondly because of where I am today. I own the business of my dreams with two partners that I consider as close as brothers. My team members are like family to me.
I get to travel the world and spend time with interesting people, coach the next generation of world-changing entrepreneurs, and help men and women all over the world lose weight, get back in shape and reclaim their lives.
But all of this is possible only because of a cheap looking, spiral-bound manual that I ordered off the Internet back in the summer of 2003.
At the time I was searching high and low for the answers to overcome the obstacles in my side business. I desperately wanted to run an information marketing company where I would sell my workout programs to strangers through my website. I knew it was possible. So many others around me were doing it.
I just didn't know how.
Until one day I received an email newsletter from a man named Eric Ruth. Eric had a business teaching personal trainers how to get more clients. But that day, in that email that significantly changed my life, Eric recommended a resource that would finally show me how to build an information marketing business.
The resource was the little book that has made me millions.
Quite rightly, it was called, Info Millions, and written by a legend of the direct marketing world, Bob Serling.
I had a good feeling about this offer. I trusted Eric. He had proven himself through the success stories on his website. He made a great argument for Bob's manual. I invested $97 immediately.
A few anxious days passed as I waited for the manual to arrive. Each night upon arriving home from work, I'd check the mailbox with the anticipation of a child on Christmas morning to see if the manual had arrived.
Finally it arrived. For the rest of the summer my manual and I were inseparable. I started each morning reading a few pages and implementing the ideas. I carried the manual with me everywhere as I crisscrossed the city traveling between the gym and my client's houses for personal training sessions. I read it in Starbucks shops, in parks, and even on the subway.
The first read-through of the manual helped me make $3000. The second time through led to $4500 after I implemented the strategies I learned. I read the manual over and over and each time the amount of money I made from taking action grew. Over the past dozen years, that $97 investment has turned into millions of dollars in sales.
The biggest lesson was Serling's description of the Product Ladder.
It was the first time I had heard about customer ascension and back-end sales. I discovered all great information marketing businesses, and most businesses in general, focus on getting the initial customers through a low-priced offer and then ascending them (through follow-up marketing) into a series of higher-priced, higher-value products.
I immediately implemented this in my online fitness business. That was the year that I started selling my now-famous Turbulence Training workout program. After generating thousands of customers at $39.95, I followed up with them and sold them a bigger, more detailed workout program at $69.95. And then I created a membership program where they received a 1-year membership to access to all of my workouts for $97.
**************SPONSORED LINK*******************
#1 Article On Our Site (controversial)
Hey it's Craig and 7,193 people have already clicked to check out the 3 ancient secrets for unlimited wealth and success in 2016…
Have you?
It's the #1 article on our site and didn't want you to miss it.
7,193 People Checked This Out in the Last 12 Hours <= #1 Article on ETR
*******************************************************
Believe it or not, I was sending individual emails to customers making this offer. Each day I'd go through my customer list and send the offer email to fifty people. I did that six days a week, and the sales came rolling in.
Today I use the same ascension strategy in our brick-and-mortar Fit Body Bootcamp locations. We start with a 21-day low-barrier offer for $67. As they experience the incredible atmosphere and results, we upgrade them to a monthly membership of $147, and we then encourage them to pay-in-full for a year at a discount.
We even use this system in our Info Marketing coaching business that I run with Bedros Keuilian. Our low-barrier offer is our Online Info Ignition program. Customers can take a $10 monthly trial, after which they invest $97 per month for our webinars and private Facebook coaching group access. The next level is to attend a 1-day Mastermind for $1000, at which we demonstrate the tremendous value of being in our $18,000 per year high-level Mastermind. Our Mastermind members then have the option of paying monthly, or getting a discount rate when they pay in full up front.
Paid-in-Full high-priced offers are the ultimate sales victory in most of my businesses. Getting that cash-in-hand funds our marketing efforts so that we can invest in new customer generation, the lifeblood of almost every business. Without new customers, your business will not grow, and likely will wither and die. That's why getting the money up front to invest in marketing methods (whether it's Facebook ads or postcard marketing) is so vital to your success.
That's the top of the ladder, as Serling taught me. And that lesson has made all the difference. It's allowed me to grow my businesses, to achieve my greatest career goal (of owning Early To Rise), and to change the lives of over 1,500,000 people so far on my path to transforming the lives of 10,000,000 by the year 2020.
Success requires action, education, and implementation. You must invest in resources, just as I invested in Serling's manual years ago when $97 was a lot of money to a struggling personal trainer.
But I believed in myself, I believed in my vision, and I knew the answers were out there.
Today I agree with one of my other mentors, Dan Kennedy, who says, "The top 5% of the most successful people are those that invest the most in the resources available to them."
When I attend seminars, the people at the back of the room buying the resources are always the most successful. I've just joined a $25,000 per year Mastermind group because I need to continue playing up a level, meeting new people, and uncovering new resources.
The learning never stops. There's always another rung on the ladder.
So start climbing, keep climbing, and you'll reach that top 5% in whatever your industry.
If you'd like to build an information marketing business like mine, I'm running a 1-day Mastermind in Irvine, California on Thursday, March 17th. Reserve your spot here. I look forward to helping you climb your ladder of success.