This is the Path to Recurring Income in 2018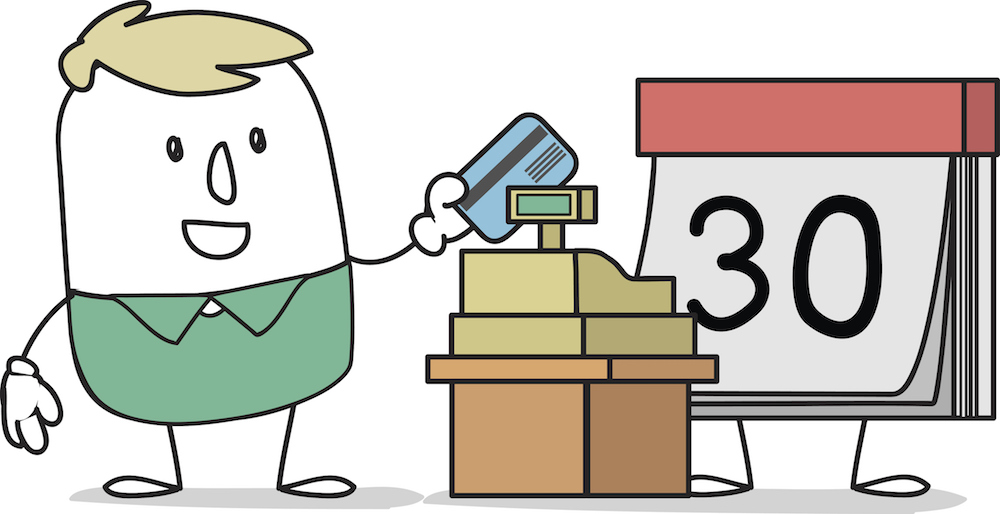 Remember the '60s?
Studebakers. Sock hops. Neon-laced diners. The Beatles. Carhops. Vinyl.
Those were the days. Or, at least, I assume they were. I was born in the '80s, so have no real sense of what '60s Americana was all about. If "American Graffiti" is any indication, however, life was good—if a little playfully reckless.
But there was something else about mid-1900s America that stands out: An economy driven by icons.
I'm not talking about people; I'm talking about products themselves. The transistor radio; Matchbox cars; Barbie dolls; Jackie Kennedy-inspired pillbox hats and slim-fit dresses.
In each of these cases, either the product itself or the brand that built it stands in our memory as a commercial icon. And the consumer journey to acquire those icons was simple: See an ad. Buy a product in demand. Take care of it for countless years until it ultimately crapped out.
There was something satisfying in this—not only in owning an iconic product, but in holding on to it for as long as possible.
Even in the case of a product series, like Matchbox cars, each car was unique and you never had to commit to buying more than one at a time. The goal, of course, was to complete a set; it just wasn't forced upon you.
Fast-forward to the 2000s, and the economy has shifted focus from product icons to subscription services. The quest for businesses is no longer building consumer loyalty through product quality and one-way advertising; it's getting customers on the hook for recurring payments.
You don't have to look far for digitized subscription services that take the place of product icons of yesteryear: Spotify for radio and records; Netflix for movies; Blue Apron for groceries; Trunk Club for clothing; 24 Hour Fitness for exercise; and so on.
How did we find ourselves in such a different economy? Simple: convenience. Somewhere along the line, we decided (as a general trend) that we preferred convenience to quality. That's not to say that subscription products are not high-quality; it's just that the corporate focus has shifted from quality-first to convenience-first production.
There are three reasons this has been successful.
The first is relatively obvious: Subscription services offer a low entry point. If a business tells us that a subscription service for unlimited X is only $10 a month, our interest is piqued. Why? Cost versus offer; the perceived value is much higher than the money we would be shelling out to get it. And even if we aren't convinced we need or want that service, we justify diving in because, should we ultimately make no use of it, we're only out $10. That's like, two lattes. Shrug.
Second, most subscription services let us cancel any time. That seems like a huge win for us, but the reality is we often don't cancel. At $10 a month, it's easy to forget we're even being charged month after month. And companies are, quite literally, banking on that. Some even take pains to make the cancellation process cumbersome. A recent finance app I signed up for, for example, focused all of its marketing energy on getting me to download their app. But when I finally decided to pull the plug on their service, the app pushed me to a third-party website with layers of forms and questionnaires to fill out—all before I had the option to cancel. I didn't even know they had a site beyond their app-pushing lander page.
Third, we love convenience. One recent study shows the overwhelming difference a convenient shopping (and delivery) process can make. It turns out that we often make subsequent buying decisions based not on the products themselves but on the speed, convenience, and professionalism of product delivery.
The big (potential) pitfall of this burgeoning subscription-everything economy is self-evident: Diminishing product quality. Rarely now do we seek out an iconic product because of its uniqueness, story, or innovative design. We seek it out because it's effectively "on demand," a once-was exception to the rule that has become the expectation of just about every business.
But this is not a rag on subscription services. Quite the opposite. I, myself, take advantage of things like Amazon Prime, hulu, and Netflix. And sure, I grumble for a hot minute when service drops, my package is an hour late, or I can't find the movie I want to watch. But I get over it. I'm drawn in by other products that are available. And if they're delivered lickety-split as promised, then all is forgiven.
There is tremendous value for businesses in this new economic climate. But to be successful, you need to keep a few things in mind:
Don't overpromise. If you have doubts about your ability to deliver a product or service in a set amount of time, then be conservative in your delivery estimates. You can always improve when you have infrastructure built to support faster delivery.
Choose a product or service that is likely to be used on a regular basis. People need to eat. They need clothes to wear. They need to shower. They need to shave. You get the idea. If you pick something that you KNOW people will need to use consistently, all you have to do is convince customers that you're their go-to for that product. Once you've got them, you'd have to do something pretty egregious to lose them.
Solve one problem, not a million. This is especially true for startups, but can be applied to any subscription-based company. The ability to focus on one problem helps you fine-tune your solution. That improves quality, and it also makes it easier for you to target a specific consumer market. Dig deep; iterate quickly; and improve your business centered around one solution before you expand. Otherwise, everything you produce will be mediocre at best. (One of my friends argued with me on this by offering Amazon as an example of a company that offered a lot up front. But it's important to note that Amazon didn't start by CREATING the products it sold; it just built a portal for streamlined sales of outside products in an easy-to-use digital space.)
Make the customer experience straightforward on the front AND the backend. It's easy to get excited about product development and delivery—that's the part that brings in the money. But honest, quality-first subscription companies consider the entire customer journey. Make it easy and straightforward for customer to cancel their subscriptions if they wish. And sure, offer incentives for them to stay and give them first-class customer service, but don't shoehorn them into a monthly subscription that's impossible to cancel. You'll be called out quickly on social media and shunned in short order.
If you screw up (and you will), apologize publicly and quickly. Use the digital world (esp. social media) to your advantage. Your customers are likely active on social media, so build channels to communicate with them individually and collectively.
Get customer feedback on a rolling basis. If you want to stay on top of customer needs (so you can make sure your products and services are still relevant), reach out to them for insight and feedback regularly. Offer incentives for their engagement—a free month of service or a complimentary product. It's not that much to give for a lot of get.
Pay attention to competitors. More than in days past, the journey from discovery to first use of a service or product can set you apart from what your competitors are doing—even if your products are similar. Is your competitor shipping their product in 2 days for free? Ship yours overnight (at least for the month or so). Do they offer schwag for first-time subscribers? Offer your own—but make it premium and branded. You get the idea.
Make your offering as customizable as possible—without stretching your business. Not only is "on demand" everything the driving force in our consumer culture, but so is customization. Whatever your solution to a prevailing problem may be, consider the diversity of use cases in the market. One size seldom fits all, so any steps you can take to customize your product will be ultimately beneficial. The question is: How can you customize with minimal investment on your side?
Don't fight your customers for their business. This one is kind of a no-brainer. The customer is always right, right? Even if it means losing a sale. But the benefit to a recurring subscription model is that it's less financially painful for you to drop a customer if they have a legitimate product complaint. Consider these two scenarios: one in which a Netflix subscriber, who pays $10 a month, comes to the customer service team with a complaint a year into service and you let them go without a fuss; and the same customer who you argue with to stay on. In both cases you have a year's worth of revenue in the bank ($120), but in the second case, you remove the possibility of them coming back in the future. With a low bar for re-entry—a modest $10—a solid customer service experience in this scenario might mean them coming back in a few months. A bad one means you lose them forever. In short: It's never worth the fight.
Innovate, update, iterate. The digital age moves quickly, so if you put yourself out there as a digitally-driven company, be ready to keep your apps, website, and social products and services up-to-date at all times. There's seldom forgiveness for technology that's dated or doesn't work, and NEVER forgiveness for companies that don't protect consumer data. Make this a priority.
Don't reinvent the wheel. In 2018, there are plenty of cloud-based, open-source, and reasonably priced software tools to use in your business. Before you consider building your apps, site, or digital presence from scraatch, consider the tools that are already out there that will move your business from startup to success in half the time.
Still not sure if a recurring revenue model is right for your business? Here are a couple of prominent success stories that show this model at work:
Three years ago, Adobe provided software for a one-time purchase of $1,800. Imagine the industry's surprise when it announced Adobe Creative Cloud, a $50 per month subscription that offered access to the software for the paid period. Though the change impacted revenue in the short term, Adobe knew it would pay off in the end. The company took it's existing software, which was already successful, and repackaged it to offer multiple options that made it more appealing to a larger audience. In 2014, two years after the switch, Adobe's stock closed at $80 versus $32.92 in 2012 and its market cap sat at $35.5B versus $16B, an increase of 115%. And according to its most recent quarter, Adobe's Annual Recurring Revenue (ARR) was 53% of total revenues compared to about 20% at the end of 2012. (courtesy of AriaSystems.com)
In the past, Corporation Service Company (CSC), charged a one-time annual fee for its services, which would be invoiced once a year at the end of the annual contract. However, with a 50% retention rate and customer base of SMBs with tight budgets, CSC found it tough to collect on payments 12 months later. The old billing system lacked the flexibility to change the way CSC billed its customers, resulting in the company's desire to implement a recurring revenue strategy. When the IT team said building a new system in house would take 24-36 months, CSC turned to Aria's cloud-based monetization software. They needed to get out into the market faster. Three months after a contract was negotiated, CSC launched its first product and started billing customers six months out, cutting the old billing cycle in half. CSC, empowered by a system that allowed them to control billing processes, increased their time-to-market and started testing billing three months out, then two months out. Today they're nixing the free trial completely and billing customers upfront for its services. As a result, CSC is finding an entire year's worth of accelerated income and an increase in overall customer lifetime value.  (courtesy of AriaSystems.com)
Case studies like these are all over the internet, supplemented by the public success stories of behemoths such as Netflix (which trades at almost $300 on Wall Street and pulled in close to $12 billion in 2017) and more modest companies like Blue Apron, still mighty with almost $800 million in yearly revenue.
With the right tools, strategy, and service in place, recurring revenue—especially in our digital age—can be a very successful business model.
Just don't approach your products like Matchbox cars and Barbie dolls.
Ready to set yourself up for professional AND personal success?
Sign up now to get our FREE Morning Routine guide—the #1 way to increase productivity, energy, and focus for profitable days. Used by thousands of fitness, business, and finance industry leaders to leapfrog the competition while making time for the people who really matter. Learn more here.