The Limitless Profit of Generosity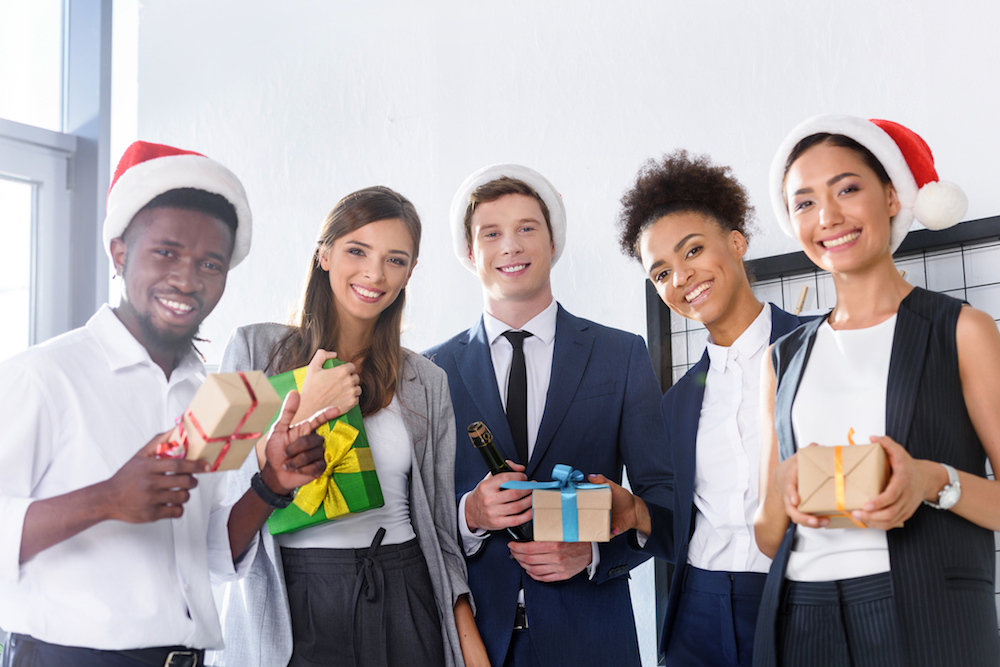 As a young boy, I remember watching a television show called, "Circle Square." It was something like a Christian-values version of Sesame Street—with a much catchier theme song.
One of the biggest lessons the strange-looking Circle Square puppets taught me was to give generously without the expectation of recognition.
Simple enough, right? But I'm going to dive deeper into this life lesson so you can learn two specific ways of giving this season.
The first way is inspired by Early to Rise's own seasonal charity event. The second involves your business, and how to leverage generosity for great connections and an unmatchable competitive advantage. Both unfold seamlessly in our business-philanthropy-party weekend in early December that makes the most of friendships, business relationships, and fun.
Here's how it all plays out:
For almost six years, Early to Rise has had a tradition of buying toys for Toys for Tots (TFT). The tradition began in 2011 when ETR's co-owner, Matt Smith, read about the Denver chapter of Toys for Tots running massively short on toys—by about 30,000. (If you don't already know, TFT is a charity run by the U.S. Marine Corps that helps collect and distribute toys to underprivileged families. Most major cities need over 100,000 toys every year to fill all of the requests. It's heartbreaking.)
On the first weekend of December each year, Early to Rise invites over 100 of our entrepreneurial friends, business partners, and industry leaders to our annual TFT charity drive.
And while it's always great to bring these amazing minds together for some philanthropy, we also want to make the most of the event for our businesses—which is why we start the weekend with a Business Growth Accelerator Seminar.
On Friday before the charity drive, our guests—some of whom come from as far away as Australia and Asia—listen to cutting-edge presentations on business development, wealth, and management.
Last year, Simon Black and Sean Goldsmith from SovereignMan.com shared insights on The Future of Investing, How to Invest in Cryptocurrencies, and How to Replace Yourself as the CEO of Your Business, among others topics.
One of the biggest lessons the strange-looking Circle Square puppets taught me was to give generously without the expectation of recognition.
Like most such events, the networking between sessions provided the biggest business value. Successful entrepreneurs from dozens of industries mixed and mingled, sharing insights that are likely to be worth six-figures in the next few months. More importantly, the friendships made will last a lifetime.
Those friendships deepened the following day as we kicked off our TFT charity work. At 7:45 a.m. sharp on Saturday, we met in the lobby of Denver's Four Seasons Hotel.
I gave everyone a "shopping pep talk," encouraging everyone to exceed the toy-buying budget and make bigger donations. (This year's message was especially effective, influencing some attendees to nearly double their giving!)
Most of our guests brought their families and got their children involved. It makes for a special morning. This year, our group spent $111,000, buying over 5,000 toys for the Marines to distribute.
After all the toys had been purchased, we settled into an evening of fun at the Four Seasons for our massive Christmas party. This year we had over 175 guests—including the real Mr. and Mrs. Santa Claus. The night was so much fun that even ol' Craig Ballantyne managed to stay out until 11 p.m.!
It was undeniably a rich, dynamic weekend for all of our guests—filled with impactful personal and professional experiences.
Now I'll bet you're wondering: How can I create a weekend like this for my company?
First, make a list of all the people in your industry—including your mentors—that you would love to have together in one room.
Second, find a way to get these people together by creating value for each guest. Bring in speakers or do a morning presentation on what's working in your business. Over deliver. Make their jaws drop. Give away everything you know. It sounds counter intuitive, but here's why you will benefit more than everyone else if you do:
When you become known as the most generous person in the room, everyone in attendance will go out of their way to help you.
They will connect you to other successful people. They will promote your event. They will buy your products. Most importantly, they will never forget your generosity.
Third, connect your business event with a cause and a special experience. Our weekend wouldn't be what it is without the trip to Walmart where grown men and women run around the store like six-year-olds, buying the toys of their childhood dreams. Follow this with a real celebration where all of these great minds can enjoy themselves and make the most of the season—while building on new friendships.
Combined, this type of giving weekend will give back to you and your business all year long.
---


Building a business with a team and the community in mind is only part of being a great leader. If you're looking for wisdom from those who excel in business leadership, then consider enrolling in ETR University's course on CEO Tools and Leadership Skills. For less than the price of a single college course, you'll get the practical advice you need to foster an amazing business grounded in strong relationships that's poised to grow. Enroll now.