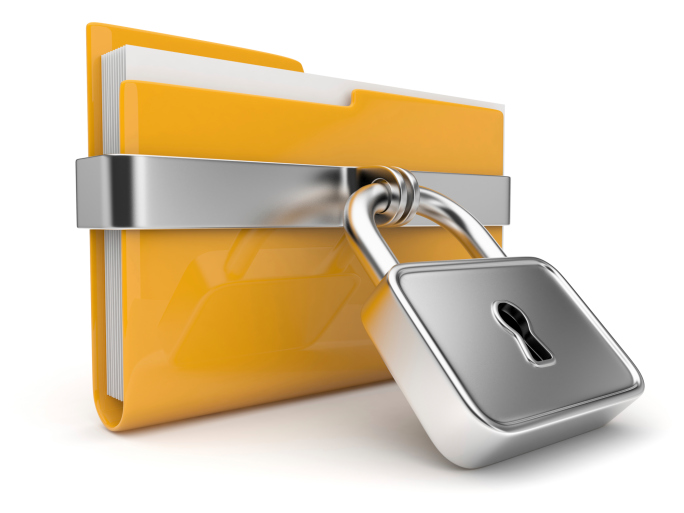 Normally in this letter we share wisdom with you, and sometimes we try to sell you things. Not today. There is only a hint of wisdom and absolutely nothing to buy.
Today's letter is completely different, and it starts with a WARNING:
I'm willing to bet that you're about to make a huge mistake. In a moment I'm going to give you a simple choice and you'll probably make the wrong one. Most people do.
You might even have a perfectly good reason to make this mistake. Still, whatever your choice, it will have consequences far beyond what you can imagine.
So pay attention.
You see, today I want to offer you a job.
Yes, I want to hire you. I literally want to put you on my payroll. I want to give you the opportunity most of us hope for, but never receive. This job will provide you with a regular paycheck and opportunities for substantial bonuses, but more importantly, it will help you learn and master the greatest secret I know.
The job is so good, you probably don't deserve it.
After I tell you about it, you'll know I'm right. You probably won't even apply.
But if you do, you'll have the opportunity to learn an invaluable secret…
This secret is responsible for building the fortunes of many of my multi-millionaire friends. And, of course, I used it to make my first million dollars…and my second…and my third, etc.
But it's not just about the money. This secret can be applied to all the riches of life. I dare say it could get you just about anything you want. For instance, I know a man, let's call him D.H., who used this secret to overcome his romantic failures and find the wife of his dreams. They've been happily married for over 30 years now.
You're probably thinking… "That sounds unbelievable," or "Ridiculous!", or at least, "What's the catch?"
This is where you have the opportunity to make the enormous mistake I mentioned earlier. I don't blame you. We live in a world where people need to be skeptical to survive. We've become experts in the habit of skepticism in order to lower the risk in our lives.
Today, that habit will hurt you.
One of the most valuable lessons I've learned is that:
Most moments in life don't matter much. But there are a few moments in every person's life that DO matter. So one of the greatest skills we can develop is the ability to recognize those few moments that really matter and take action. We need to stand up, pay attention and be ready to act.
Unfortunately, most folks will never understand this. Odds are…you're probably one of them.
Let me tell you – if you're the right person – this is one of those moments that matter.
So let's discuss this job offer.
First, you need to know that I'm a demanding boss.
If you end up in this job I guarantee you'll work your butt off. Most likely, you'll work harder than you ever have before. From time to time, you'll pull all-nighters. You will work some weekends. During certain periods of time (at one of those moments in life that really matter) you might be driven to near exhaustion trying to meet deadlines.
It will be hard. But here's the thing.
After twelve months of busting your butt, helping to make ME even richer, I guarantee you'll feel like YOU owe ME. I know you will because every day, through the work, I'll be helping you master the greatest secret I know.
This isn't the first time I've hired someone to teach them the greatest secret. You see, not long ago a young man abandoned the prospects of a lucrative job at a famous law firm in New York City to join me. I dare say that he put himself on the path to riches by recognizing this opportunity to learn my greatest secret. You'll meet him…if you're the right person for the job.
Here are my demands:
You MUST love to read. You'll be doing a lot of it. Honestly, my greatest secret is relatively easy to learn…but mastering it requires hard work, study and practice. If you haven't read a good book in the last two years, don't bother applying. You're not my person.
You MUST be coachable. You need to be open, flexible and receptive to feedback. Mastering this secret requires getting your nose bloodied from time to time. There will be ample doses of tough love and it will hurt.
You MUST commit to mastering my greatest secret. It needs to be your top (hell, your ONLY) priority. I'll accept nothing less.
You must accept that work is a virtue. If you don't think that working hard for something you believe in isn't the noblest pursuit in life, then we simply cannot work together.
Details on the position:
Base salary + bonuses. You must move to Denver. I can't teach you my greatest secret remotely.
The base salary is something you can easily live on. You won't get rich on this base salary, but if you master what I have to teach…you will get rich someday soon enough.
How to Apply:
A few weeks from now I'm going to teach you my greatest secret for FREE.
As part of my search for a future rock star (or 2 or 3), I'm conducting a half day workshop where I'll tell you all about my greatest secret. Obviously, you won't be able to master the secret during the few hours we have together but you'll get an idea of what I'm talking about. The man or woman who gets the job will master it, with my help. But I promise I'll map it all out to you and set you on a course that could, in all sincerity, change everything for you.
Just for attending, you're going to get 4 hours of education that I used to charge my consulting clients $50,000 for. That's the power of my greatest secret.
The event is completely free. I'll even buy you lunch. Consider it my gift to you for being willing to step out of your comfort zone and explore what's really possible.
I'm not going to try and sell you anything. I'm not even going to try to sell you the job. You'll have to earn it because you need me much more than I need you.
You just have to get to Denver and find a place to stay.
The group will be relatively small so I can interact with everyone who attends. I want to find the diamond in the rough.
If you've made it this far, and I suspect only a few people have, then there's one last thing you must do if you want to attend.
You need to prove to me that you deserve one of the seats at this event. I need to see that you are dedicated to this opportunity. So here's what you must do:
To apply for an invitation to the free event you need to send an email to support@earlytorise.com with the subject line "Share the secret" which includes:
1. An explanation as to why you are the kind of person we're looking for
2. You should share with us one of the life lessons you've learned so far
3. You should attach your CV/resume
Return this to us by Tuesday Sept. 17th at 4pm EDT and we will send invitations by Saturday Sept 21st.
[
Ed. Note:
If you liked this article from our publisher Matt Smith, you'll love the advice he shares with
Virtual Mastermind members
. Exclusive videos from Craig and Matt, available only to members, deliver more in-depth business building strategies. Also, Matt does monthly hot seat sessions with our members that have helped them evaluate new opportunities and build better businesses.]