The 9 Biggest Sales Secrets of 2018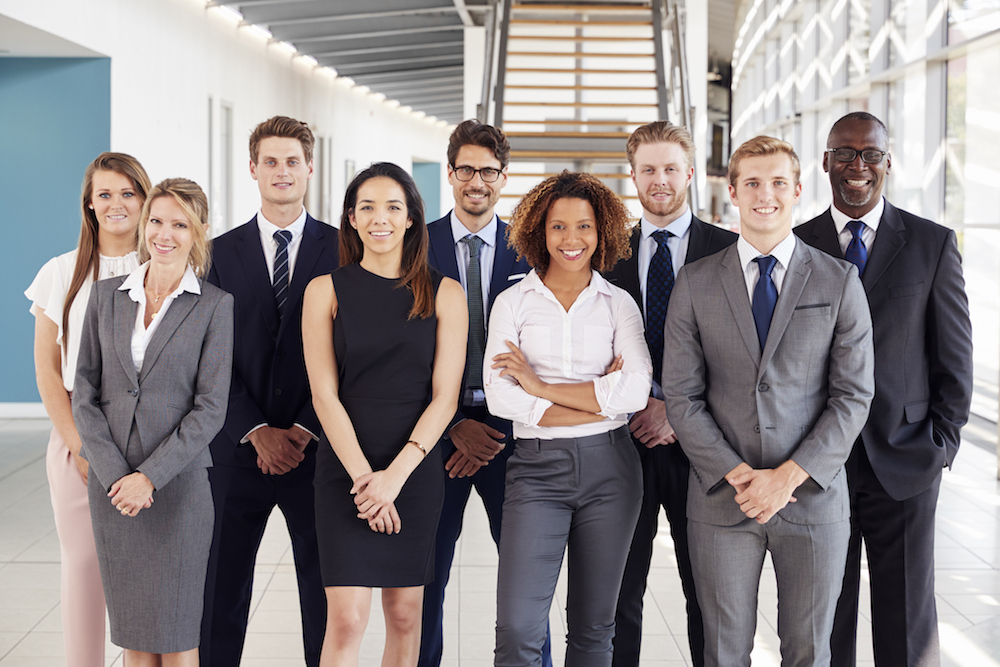 The internet is rife with content—too much, in fact. Sadly, much of it can lead you astray. At the very least, it becomes an entertaining, but unproductive time suck (we're looking at you, Fail Blog).
That's why ETR has curated proven, actionable advice from entrepreneurial thought leaders across multiple industries to give you immediate insight into what you should do in your business to grow exponentially.
We're going to feature several of these "thought leader roundups" over the coming months, but this week we're starting with something we get a lot of questions about: the world's best selling techniques.
Without further ado, here are the biggest selling secrets of business's most successful movers and shakers:
Sharí Alexander, Persuasiveness Coach and "Dark Arts" Influencer
Talk to people! Stop texting and emailing. Hop on a video call (they are super easy these days), look at someone, and make an actual connection. I see so many people putting technological barriers between themselves and their prospect, simply because they are afraid of selling. Afraid of the no. Afraid of the objection. Afraid of seeing reactions. The more you want to charge for your services, the more technological barriers you need to strip. So, it's totally fine if you want to sell low-priced things through email funnels. Rock it out! But the high-end game means high-touch.
Learn to become a trusted advisor, not a sales person.  That means doing what's best for the client/customer even if it means losing out on a sale. When you come from an intention of service and truly wanting to help people, they will want to work with you and will refer you to others.
Carrie Wilkerson, Speaker, Author, and Business Consultant
Solve something painful for people. Show others how you have solved it. Share it again. People don't intuitively know or remember what you do. Open your mouth about the problems that you solve. Be committed to share—but detached from the result. The minute you start getting your feelings hurt about the "NOs," you sabotage yourself and will share less.
Lewis Howes, Speaker, Author, and Former NFL Athlete
My goal is to always give 10x the value of whatever the price is I've set for my products or services. I like to show the dollar value of each piece of a product, like an online course, and then show the total price at the bottom. When the buyer can see that the total value is way higher than the retail price, it's easy for them to make the decision to buy because the perceived value of the product is so high.
Kevin Kruse, Leadership and Management Expert, founder of LEADx
You will no longer have to "sell" when you are the only one who does what you do. Craft a positioning statement so you are "the only" and then fulfill that positioning. Who will you serve (what niche)? What will you deliver? How unique is your guarantee? How unique is process? Become the only choice.
Sharran Srivatsaa, Real Estate and Finance Expert, CEO of Kingston Lane
I love this mantra: "How you sell is a just an example of how you solve." The fastest way to show your expertise is to demonstrate how you did it in a very similar situation. I recommend all of the sales people and CEOs that I mentor assemble a bag of case studies (one-page executive summaries that you can pull out in an appointment if needed) to show how they "solved" problems and created transformations in a variety of situations. This makes the value of their product/service deeply relatable to the prospect.
Noah St. John, Speaker, Author, and Business Consultant
Go into every sales situation asking yourself, "What VALUE can I bring to this conversation?" When you're focused on adding value to the prospect, you move from being seen as a "salesperson" (low value) to that of a trusted advisor (high value).
Bob Burg, Speaker and Author of the "Go-Giver" Book Series
Selling is neither about you, nor is it about your products or services. It's about your prospective customer. Thus, you must discover what it is that THEY need, want, or desire. What problem THEY need solved. It's only once you've discovered this (and received their confirmation that what you heard is what they meant) that you are ready to match the benefits of your product or service with what THEY need, want, or desire. Then the close is easy because you're simply asking them to do something that they've already told you they want to do.
Bedros Keuilian, Founder of Fit Body Boot Camp, Author, and Coach
Ask hard questions. Give your prospect space to tell you every single doubt, fear, or insecurity they have about working with you. Then you can go through point by point and demonstrate how you can address or eliminate those fears. Once they are 100% certain you can help them, the close is a no-brainer.
#
What sales wisdom do you have to share? If you've used any of these secrets in your own business, what was the outcome? Share your stories in the comments below!
Ready to apply this sales wisdom to your business for 10x results?
>>> Fill out an application for a Perfect Life Workshop here, and let us know you want one-on-one help mapping out your path to business success! With the help of coach Craig Ballantyne, you'll see your customer base grow, your revenue increase, and your influence spread faster than you thought possible. Let us know how we can help, and read testimonials here.