The 9 Biggest Personal and Professional Development Tips of 2018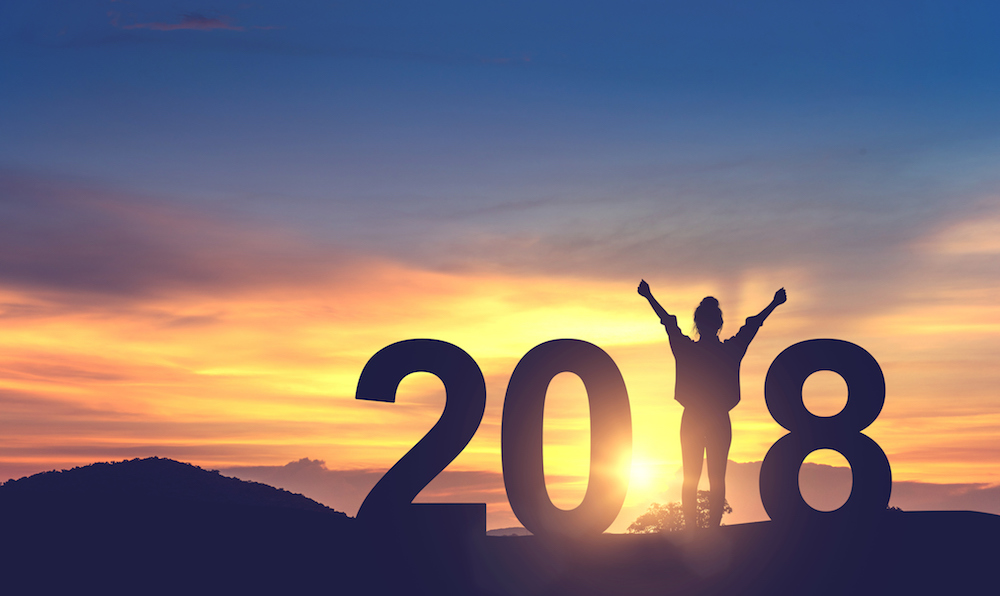 [et_pb_section][et_pb_row][et_pb_column type="4_4″][et_pb_text]The internet is rife with content—too much, in fact. Sadly, much of it can lead you astray. At the very least, it becomes an entertaining, but unproductive time suck (we're looking at you, Fail Blog). That's why ETR has curated proven, actionable advice from entrepreneurial thought leaders across multiple industries to give you immediate insight into what you should do in your business to grow exponentially. We're featuring several of these "thought leader roundups," but this week we're focusing on personal and professional development. Even with success "in the bag," how do high-achievers continually improve? What techniques and strategies always keep them moving forward? We'll let the experts answer that. So without further ado, here's the insight on how to ensure your impressive personal and professional growth continues indefinitely, courtesy of industry's most successful movers and shakers:
Sharí Alexander, Persuasiveness Coach and "Dark Arts" Influencer
I don't ensure anything; I simply try to do my best If I feel like I haven't learned something in a while (in more than 2 days), then I know something is wrong. It means that I've wasted too much time on bulls*** comfort activities. I get a spark every time I learn something and it fuels my creativity, as well as my personal and professional growth. So, if you're learning at least one new thing a day, you're on a good path.
Get comfortable getting uncomfortable. Most people fear discomfort, but discomfort just comes from doing something unfamiliar. When we do the unfamiliar, it becomes familiar. Then, it's comfortable. So when you are uncomfortable, it's just because you're growing and learning.
Carrie Wilkerson, Speaker, Author, and Business Consultant
I surround myself with champions. I read great stuff in and outside of my industry. I avoid media and pop culture noise. I set goals and reset goals and set additional goals. I take care of my health, mental wellness, and important relationships.
Lewis Howes, Speaker, Author, and Former NFL Athlete
I try to take on at least one new project each year that scares me. I find I grow the most when I'm risking big and going way out of my comfort zone. I've pushed myself to write books, give keynotes, do TV shows, host events, and create masterminds way before I felt ready. The results have increased my confidence that I can do anything.
Kevin Kruse, Leadership and Management Expert, founder of LEADx
My tip: Learn every day. Everyone is running around so "crazy busy" they don't realize that they are busy with their job, but ignoring their career. And all of our careers—all of our companies—are at risk. Exponential growth in technology means we are always at risk from robots, AI, global competition, and the person next door who is learning faster. Tech can help you get the edge, too—from podcasts to online academies to industry-related hashtags on Twitter.
Sharran Srivatsaa, Real Estate and Finance Expert, CEO of Kingston Lane
Build yourself a "Growth Grid"—a simple 4×5 table where the columns are each quarter Q1-Q4 and the 5 rows are each of the domains you want to grow in your life such as health, wealth, relationships, meaning/purpose, and rituals/habits. I have come to believe that when you can focus on one "result" per quarter, it allows you to go deep and creating lasting change and impact in your life while taking off all the pressure to grow for growth's sake.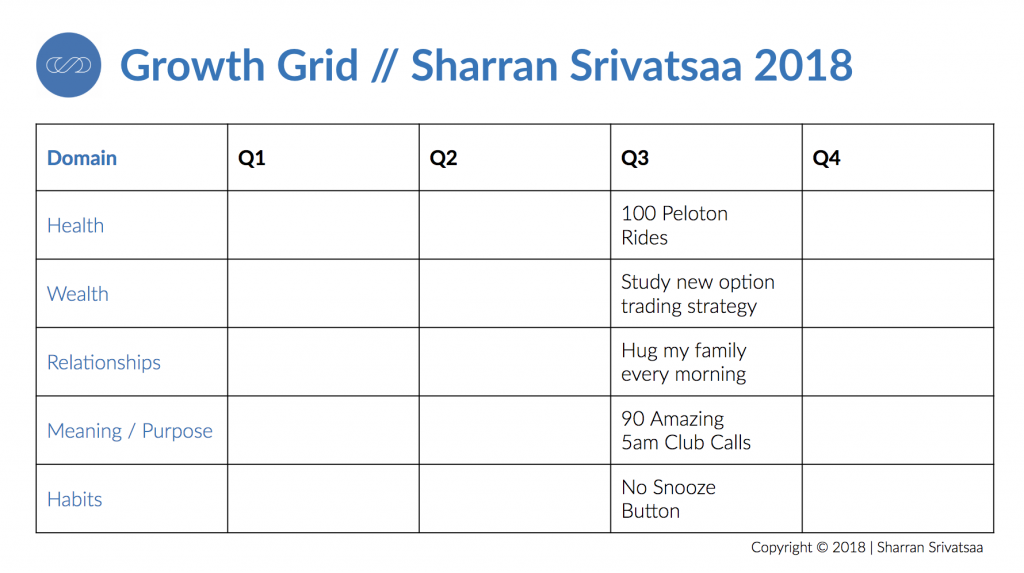 Noah St. John, Speaker, Author, and Business Consultant
I look at life like driving a car: The windshield represents the present, the rearview mirror is the past, and the GPS is the future. I focus 90% of my energy on looking ahead and 10% on learning from the past. That way, I try not to repeat the mistakes of the past, yet am continually focused on moving ahead toward my big goals and dreams.
Bob Burg, Speaker and Author of the "Go-Giver" Book Series
I'm continually reading, studying, applying, asking questions, and hiring/working with people who know more than I do.
Bedros Keuilian, Founder of Fit Body Boot Camp, Author, and Coach
I grow by constantly putting myself in situations with people who are better than me. I seek out people who are in better shape, making more money, or making a bigger impact in the world. I never want to be the smartest person in the room. I want to learn from people at a higher level than me so I can join them there, then repeat the whole process.
# What personal or professional growth wisdom do you have to share? If you've used any of these tip for yourself, what was the outcome? Share your stories in the comments below!
Ready to apply this growth wisdom to your business for 10x results?
>>> Fill out an application for a Perfect Life Workshop here
, and let us know you want one-on-one help mapping out your path to business success! With the help of coach Craig Ballantyne, you'll see your customer base grow, your revenue increase, and your influence spread faster than you thought possible.
Let us know how we can help, and read testimonials here.
[/et_pb_text][/et_pb_column][/et_pb_row][/et_pb_section]