5 Rules to Starting Your Internet Business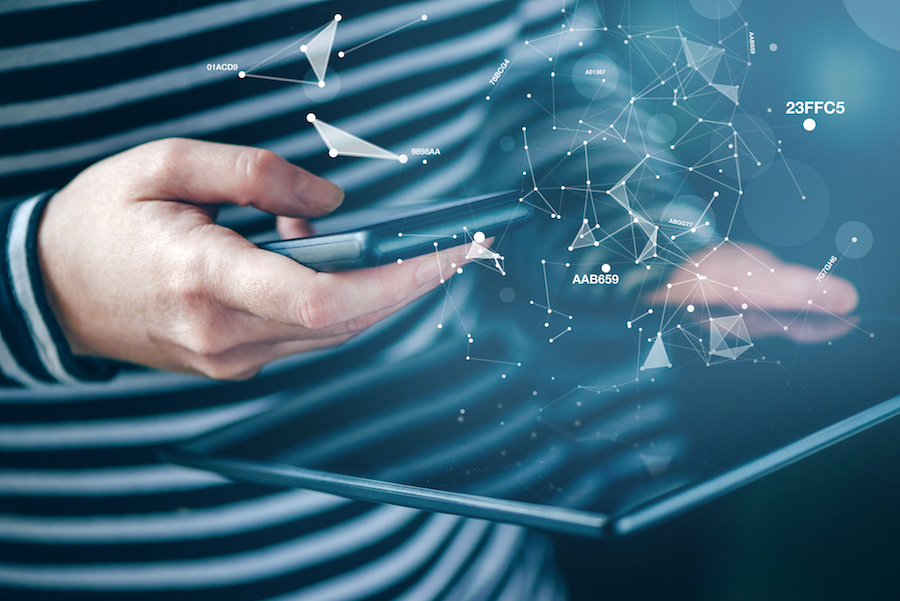 Before you invest in another "new shiny object" that teaches you how to generate thousands of leads from Facebook "at the click of a button," make sure you're following these five essential rules to starting your internet business.
First, review our ETR University course on Internet Marketing 101 and how to get sales leads and make sales, which will give you the tools to really hit the ground running.
Second, write down these rules and live your Internet business through them.
If you follow these five rules, I guarantee you'll be able to build a strong business and powerful connection with your readers— and ultimately, the lifestyle and freedom you deserve.
Rule #1 – Ruthless Time & Energy Management
I know, you've heard me say this before, but I'm going to keep saying it until I stop hearing about unfinished projects and half-completed e-books.
Remember my story…
When I was a full-time personal trainer working on my internet business, I would get up at 4:30am to work for 20 minute before heading to my first 6am client. In those focused 20 minutes, I was able to get two hours of work done.
(Meaning if I tried to do the same amount of work later in the day, it would have taken me two hours, not 20 minutes.)
I always work my best first thing in the morning, and I've designed my life to make that time available for work. You MUST do the same.
Rule #2 – You Must Have a BIG IDEA That People Get Immediately
Your BIG IDEA must solve the problems of a marketplace hungry for your solution.
And yes, no matter how crowded your marketplace, there is still room for you to stand out and carve a spot that will bring $100K or more per year.
Trust me, I make my real money in weight loss— one of the most crowded markets in the world— and every year we still see brand new products and experts becoming instant success stories.
The only requirement is a big UNIQUE idea…something that hasn't been said in the exact way that only YOU can say it.
Which brings me to…
Rule #3 – Passion + Products + Personality = Profit
"We buy from people we know, like, and trust." Never forget this simple, yet powerful statement.
We will always choose to do business with the expert personality that we connect with. That's because we love to learn from experts who are incredibly passionate about their products.
When we find these experts, we're happy to do business with them over and over again, buying every new product that they create.
Find the rare part of your personality that your market will connect with, and make sure the world knows about it.
Then show your passion, and don't hold anything back.
Finally, listen to your clients to find out their problems, making a commitment to continuously create new products that solve their problems and make their lives better.
That is how you build the foundation for a successful website business.
Rule #4 – Consistently Communicate Clearly to Customers
Show your market that you care. Give them great content.
Identify your ultimate communication strategy: are you cut out for video or writing (like me)?
Then practice, practice, practice at infusing your personality into passionate messages that reach your customers and change their lives.
When you're doing something you love, communicating with your readers with passion and personality, the messages will flow and the connection will be authentic, and deepen every time.
This is how your audience will come to know you, like you, and trust you.
Rule #5 – You Must Never, Ever, Ever, EVER Give Up (Ever)
If you look at all my friends in the Internet world who are website business success stories, you'll find:
Two guys who worked day jobs then spent 6-12 months staying up until 3am figuring out pay-per-click advertising, going over $30,000 in the hole before finally making it work and earning all that money back (plus much more).
One of my best friends, who spent a year living out of his pick-up truck because he went broke with his first website business before turning things around to become one of the most successful guys I know
A woman who borrowed $10,000 from her fiancé (who really didn't have $10,000 either) to join my Mastermind group and then in 18 months went from being a 70-hour-per-week trainer to having the most popular nutrition program on the Internet
Former schoolteachers, gym managers, and single moms who have made the journey from beginner to full-time Internet Independence, all thanks to following a proven system and having a NEVER, EVER give up attitude
In fact, you could ignore Rules #1 through #4 as long as you stuck to Rule #5.
With these principles, you will succeed and claim your freedom and internet independence.
Because your success starts and ends with you. With your mindset.
Once that's right, you can get started with this step-by-step 12 month plan to making your first $100K online with your website business.
Don't let anything stand in your way.
To your best year ever,
Craig Ballantyne

You don't "find time" for what's important in life, you MAKE time.