Seeking Health Results? Try This.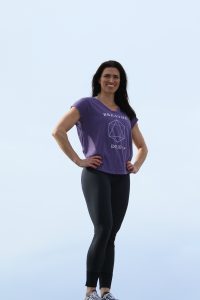 Last week we addressed your frustrations around not seeing results fast enough and began to shift your perspective toward recognizing all the important changes that are happening along the way but are often disregarded… Click here to read that article.
Benefits such as better digestion, higher energy, a more positive outlook, and even looser clothing tend to get ignored if we are too focused on the scale or the image of our "ideal body".
But physical transformation never occurs without those less tangible factors falling into place first. So, if you've taken the tips from last week's article to heart then you've begun to recognize just how much you have changed!
Now you can begin to dig a little deeper into how to take your health and fitness journey to the next level. Remember this: Sometimes transformation is just one little shift away – which means it's time to get honest about everything.
Here are the exact questions to ask yourself — each question poses two sides for you to get curious about:
[divider style="3″]
How consistent am I, really? Am I too rigid with myself?
Am I pushing myself hard enough during my workouts? Am I pushing myself too hard?
[divider style="3″]
Am I sleeping too much? Am I worn out and need extra sleep?
[divider style="3″]
Am I eating too much? Do I really need that extra bite?
Am I eating enough? Do I believe under eating is morally right?
Am I really eating when I'm physically hungry? Or do I still eat when triggered by stress, boredom or negative emotions?
[divider style="3″]
Am I experiencing extra stress? Am I creating extra stress?
Are my thoughts toward myself demeaning, destructive, and oppressive? Or am I too lenient, too comfortable? Do I let myself off the hook too often?
[divider style="3″]
Am I stuck in a "weight loss" mindset that is clouding the amazing progress I am making?
Am I less irritable? Do I catch myself more often during times of stress and choose a healthier response? Or am I grouchy, short and more easily upset?
[divider style="3″]
Are my clothes fitting better?
Do I feel stronger? Am I stronger?
Do I have better energy?
[divider style="3″]
Am I more willing to connect with others?
Am I having fun?
[divider style="3″]
Using the answers from these critical questions you'll be able to make some little shifts toward greater results.
Take a look at your daily schedule… what feels totally forced?
Force creates tension. Tension increases stress. Stress builds pressure that must be released. Release typically comes in the form of something you've deemed taboo – acting out and rebelling against our own healthy habits are all too often the doors we choose to walk through.
Rather than force your way to a healthier life, find space for curiosity around rearranging more flow into your day. By paying attention to what is inviting, you give yourself permission to be in sync with your own energy — you build trust with yourself and respect that you will behave according to your needs.
Examples:
[feature_box style="3″ only_advanced="There%20are%20no%20title%20options%20for%20the%20choosen%20style" alignment="center"]
*If you need a bit more sleep so that you're refreshed and alert, take it. Sleep is one of the biggest factors for short and long-term health and weight loss, good decision-making, and overall happiness!
On the flip side, if sleeping that extra hour makes you groggier than you would be if you got up 30-60 minutes earlier then respect this as one of your truths and follow through.
*If you've chronically under- or overnourished your body with food, this too will be an area to focus your energy. Respecting your body's needs for the right amount of food can free you from all kinds of health and fitness frustrations.
[/feature_box]
Investigating these tricky facets of your life will teach you exactly where to make a new set of little changes that will propel you into the next phase of your physical and mental transformation.
Many of us have been conditioned to believe that unless our physical bodies completely transform in a few short weeks that we must be doing something wrong – we're not changing or improving fast enough — so "it's" not working.
But that mentality is exactly what keeps us stuck in yo-yo dieting, giving in to late night splurges then forcing food restrictions and crazy fitness binges.
It's time to stop being so short-sighted with your efforts and your progress. Celebrate the changes you have made, acknowledge the positive benefits you are experiencing then dig a little deeper to find out how to take your journey to the next level.
In Love & Gratitude,

Missi Holt
P.S. "If everything is a choice, what choices will I make today based on how I want to feel, who I want to be, and where I want to go in life?"
If any part of this article resonated with you and you want to improve your fitness, experience optimal health, live every day with a healthy mindset and joy-filled outlook, end your war with food and generally love life then you need to be a part of my next 30-Day Transformation Challenge. We are a community dedicated to changing how we show up in the world – starting right in our own hearts and minds.