Secrets of Great Customer Service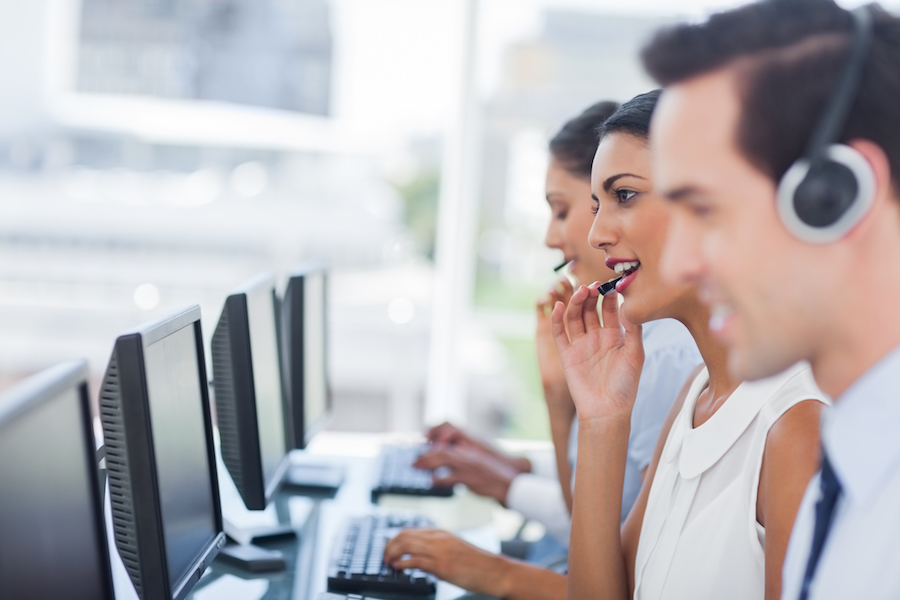 Last year was a difficult year in our business. One of the bright spots was our industry-leading customer service team and how they dealt with the thousands of customer inquiries we received each month (and continue to).
Selling products on the Internet results in some customers having technical difficulty accessing their purchases. Other times, a delivery might go wrong with a Perfect Day Formula book. Our system isn't perfect.
Fortunately, our customer service team helps solve these "glitches in the matrix" and turn frustrated readers into raving fans. For example, it's not uncommon to receive emails and voice messages like this one sent to one of our part-time staff, Mary M.
"I am so very impressed with ETR's customer care," writes a customer. "My concern was attended to by Mary and given extremely gracious customer care. Thank you, Mary. I am so very happy to be a customer of ETR. Thank you for being a reputable Internet company!"
These messages always put a smile on my face, no matter what else is going on.
We've been perfecting our customer service system for more than a decade. Most other businesses pay lip service to taking care of their clients. As a frequent traveler and fan of travel blogs, not a day goes by that I don't hear about (or experience) customer service failures for major airlines, hotels, and transportation companies.
Fortunately, I also experience remarkable customer service. For example, there was a time at the Austin JW Marriott when I called the restaurant to compliment them on their food. Ten minutes later a $40 gift certificate to the restaurant was unexpectedly slid under my door. Then there was the time the Ritz-Carlton in Cleveland lived up to the Ritz-Carlton service reputation and gifted me a large fruit-and-cheese plate to make up for the 15-minute delay I experienced while waiting for my room (please note, they did this proactively, as I wasn't complaining).
In this day and age of transparency, your business needs a great customer service team (because people like me post these stories on the Internet and send them to hundreds of thousands of readers). Not only will your team solve customer problems, they'll also dramatically reduce refunds, support future sales, and help you build raving fans and word-of-mouth referrals to your products and services.
For example, if you're starting a side business and selling information products through your website, here's what you must expect:
At least 10-20% of your customers will have some type of download problem.
It's not their fault; it's just a fact.
You need to be ready with a standard apology email that you can send for all technical help inquiries. (Your reply should also fix the problem as quickly and easily as possible.) Make sure the message is polite, helpful, and efficient. As an added bonus, apologize for any inconveniences that arose for your customer as a result of the faulty download.
Your customers can have bad days, but you can't.
One of the best things about email is that there's plenty of time to sit back and review the message before you hit send. You have a chance to control your emotions, even if a customer is very upset about a download problem or late delivery and using abusive language. You always have extra time to stop before sending anything you may come to regret. You can never let your emotions get the better of you, and you must NEVER be rude to your clients.
The truth about customer service is that it's the first stage in your marketing plan. It's the first step in building and protecting your reputation. Take it very seriously.
If you have a bad habit of being hotheaded, or if you struggle with getting your words across properly, you need to accurately delegate customer service as soon as possible. It will save you tons of time and a lot of hassle.
In fact, once your business starts making a steady income of about $500-$1,000 per week, you should put someone else in charge of your customer service.
Tracking orders and helping people download your products can be done by anyone with a positive attitude and a little bit of skill… and you can't be doing $10-an-hour tasks if you want to make $100K.
But don't worry, giving up control of customer service doesn't mean losing control.
Here's how to ensure consistency:
1) Create Core Values & Vision
Your core values and vision drive every decision that you make in your business.
You need to write these down and clearly communicate them to everyone who works with you.
In my business, providing extraordinary customer service is a core value, and I've empowered my customer service team to fix every problem based on his or her own good judgment.
One awesome tip I learned from Tim Ferriss' 4-Hour Workweek was to let my customer care team solve any problem that could be fixed for under $100. Say for example someone orders a DVD set, and one of the DVDs is broken. My customer service team is empowered to send out a new set without running it by me, because it costs less than $100 to fix the problem.
This saves time and stress. You can obviously adjust the dollar amount for your 'problem to fix', but the more problems your customer care team can handle on their own, the better it is for you and them.
In an issue of Inc. Magazine, there was an article on the Crutchfield Electronics company, and how they managed to stay in business against companies like Best Buy. One of the reasons is customer service. Here's a great quote:
"We don't need a 500-page manual on how to behave. Just treat people the way you want to be treated," said Bill Crutchfield, owner of the $250 million dollar Crutchfield Electronics.
Crutchfield's core beliefs include, "Exceeding customer's expectations" and "Maintain a passion for continuous improvement."
Once you have the core values and vision foundation in place, you can then look to building your team.
………………………………………………………………………
Special Announcement
Your Invitation To The Workshop That WILL Change Your Life
"This workshop has helped me see how I can create systems and structure my day (and my life) so that I can achieve goals that I previously thought were out of reach."
– Josh Carter, Entrepreneur
Watch this video about the game-changing Perfect Life Workshop
………………………………………………………………………
2) Hire Internally
For me, this first meant hiring from my professional network. That led to having my first customer service rep, Dan, who also doubled as my video editor.
As my business grew, it meant hiring from our membership site and long-time customer list.
When I was looking for a new team member, I noticed one of our subscribers had posted that she just lost her job in a round of layoffs. Within the hour, I had her on the phone and she agreed to be on our customer service team.
It's all about finding people with the right attitudes.
"You can't train somebody to enjoy helping other people. That's either there or it isn't." – Phil Jones, Crutchfield customer service team.
3) Create Follow-Along Protocols
When you're a one-person shop, you should be documenting all the customer service tasks that you do each day. That way, when it comes time to outsource, you have a list – or even video instructions – on how to do everything, from processing refunds to sending pesky technical support emails. It should all be systematized.
4) Teach & Empower Your Customer Service Team
Despite being a virtual team, I make sure our entire group meets once per year in person. Every year we meet at our Toys for Tots event in Denver, and provide educational opportunities for everyone— including the chance to attend one of my Perfect Life Workshop sessions. You need to provide the same growth environment for your team.
And as you go along, always refer back to core values and vision while teaching your team how to care for your customers.
5) Ask Your Customer Service Team for Help
Most of the profound improvements in our customer care system have come from our customer team itself. We've managed to cut refunds, increase efficiency, and generally be of much greater overall service to our clients – all thanks to ideas put forth by my team.
I can't thank them enough.
Your frontline folks will always give you a magnitude of good ideas to improve your download pages, create new products, make communicate clearer, etc.
So the truth about customer service is that it should be simple and systematic.
And you can start putting this in place right now.