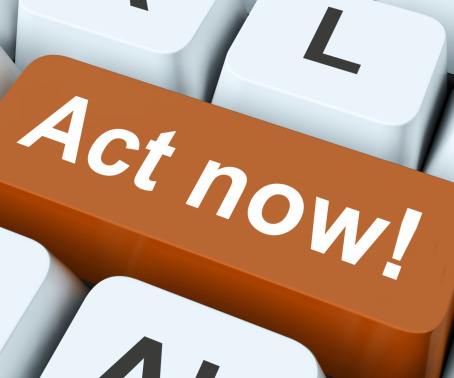 You've got your product done. Your website is up. You even have lil' ol' email list. And that's where the money is.
So let's give you the 5 PROVEN rules for creating an email that properly promotes your products and makes you some money. After all, that's what you did all the hard work for, right?
Here we go:
1) The Subject Line Matters Most
You need to create a great subject line to get the most people to open the email and read it. You could have the greatest offer in the world in the email but if the subject line is boring, no one will open and read it!
That said, there's no benefit to tricking people to open the email.
What matters the most is getting the most readers in your target market for this specific offer.
Dan Kennedy calls this the Message-to-Market Match.
A mediocre sales message sent to the right market will still work.
But a great sales message sent to the wrong readers won't work at all.
So get the right people to open your email…no trickery or bait and switch subject lines. Instead, deliver curiosity about something that matters to them.
2) Put Your Link in the Right Spot for More Clicks
The next goal of the email is to get people convinced to go to your sales page. Your email should connect with the subject line and then your link should connect with your email content so that readers are interested enough to click on the link back to your sales page.
Do your best to get your link ABOVE the fold (that means the link should be visible without the reader having to scroll down in the email).
3) Use an "Exact" Match Link
Do your best to make the link text the exact same as the subject line
4) Study the Masters
Study every email sent out by my friends, Joel Marion (www.biotrust.com), Bedros Keuilian (www.PTPower.com), Porter Stansberry (www.StansberryResearch.com), Jon Benson (www.everyotherdaydiet.com) and Ryan Deiss (www.DigitalMarketer.com).
5) Get the Click
 
A promo email is all about selling the click…so:
a) Get the open (from the right person)
b) Match the text to the subject line
c) Connect the subject, the text, and the sales copy with the right CTA (call-to-action) link.
It's pretty simple.
If you're even close to that formula you will succeed.
Get better over time with practice,
Craig Ballantyne
"You must APPLY the information you have…you can't just gather info. You must take action. Many folks invest time and money in learning new skills but are still broke because they haven't put them into use. Be an ACTION TAKER, not an information gatherer. Do, don't just talk. Get outside of your comfort zone. Avoid self-sabotage. Take responsibility for your success by being an action taker. Fail forward. Those who don't take personal responsibility and don't take action will be in the same place 12 months from now…only older. I know you're different, and I know you are an action taker. You want a better life, and you deserve it, now go out and get it." – Bedros Keuilian