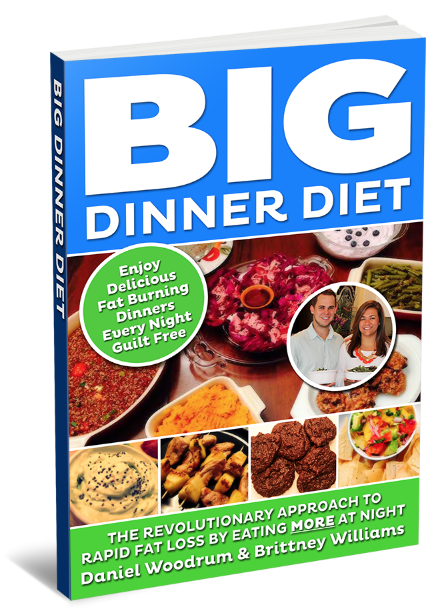 Well it's Friday the 13th and I'm stuck in tiny Independence, Ohio at a Dan Kennedy seminar on Wealth Attraction. Fortunately the content is fantastic and I've spent the last 36 hours identifying BIG ideas & opportunities for both my life and business. I'm pumped.
And so I want to bring you one of my best Pump-Up emails that I recently sent to my Private Coaching Clients. Each week they send me their big sales updates, and it fires me up. So I send back a Pump-Up email that fires them up even more and they go out and TAKE ACTION <= you must do this!
I love hearing the weekly success stories and progress reports from my Publishing Partners, such as Dani Woodrum, Catherine Gordon, Mikey Whitfield (another $35K plus month for Mikey!), Brian Kalakay, Kate Vidulich, Shawna Kaminski, Dan Long, and others.
But sometimes the updates include frustrations. Perhaps a promotion went wrong, or an affiliate was hiding from them. That's okay. That's the point of this Pump-Up email…to keep them – and YOU – on track.
#LimitlessHustle
This is our Motto that goes with our Man-Up deadlines.
Take Dani Woodrum for example. This guy is hustling, hustling, hustling, every day. He shared a great tip with the Mastermind Google Group, he's working with Mastermind Members on a group promo, and he's always selling. Plus, he just released his Big Dinner Diet.
Boom. That's #LimitlessHustle. I want you to be out hustling harder for sales…because the MORE you sell the MORE you help!
Let me share my beginner struggles from back in the day…
Back in 2003 when I launched my product online I would not accept zero sales for a day, let alone for a week. I was a hungry, hungry, hustler.
I sold everyday. Aggressively. But I got my sale. Because if I didn't make my sale, then I didn't eat.
Don't be SOFT.
Be a hard hustler.
You need to be getting more content out to the right partners.
You need to step out of your comfort zone and contact way more affiliates.
You should be listing everyone in your industry and helping them.
You need to get introduced to one new person every day.
You should be interviewing others in the industry. Go big. In the fitness industry, try to interview Brad Pilon, John Romaniello, Isabel De Los Rios, Mark Sisson, Jason Ferruggia, etc. Keep on pushing. Man up!
You must think, "Who has my customers and how can I get them?" They'll come one by one, list by list, and sale by sale…but get them you MUST.
A Millionaire Mindset has no time for not hustling, and no days on the calendar for not making money. It is only Hustleday, each and every day. And how much hustle?
#LimitlessHustle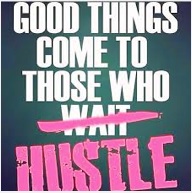 Hustlin' hustlin' hustlin
You have a solution that the world needs to receive. You are doing the world a disservice every day that you do not get it into someone's hands.
They are crying, dying on the inside…hating themselves…hurting themselves…all because they do not know what to do.
Be the knight in shining armor that needs to show up and save them.
Think about the people you have helped in person…and how frustrated they were before they started training with you. Think about how you saved them with your hustle.
And then realize there are millions of people just like them that are getting ripped off, deceived, and shamed everyday by scams they order on the Internet. But it's not their fault. It's YOUR fault, because you didn't hustle enough to get in front of them.
So go out and do something about it.
Go out there and hustle.
I know you CAN!
Stay strong and hustle stronger, my soon-to-be-millionaire friend.
Keep on pushing on. Keep cranking it out. Get stuff done. Sell your solutions to solve people's problems and get them on the right track to success.
Let's show the world how to get what they want – and deserve.
That goes for you, too. That's what being an entrepreneur is all about.
"You're not just satisfied with what you know now. You're always learning and improving." <= An ETR Core Value
Keep on pushing on. And never, ever, ever, EVER give up on what is important to you.
Stay strong my friend,
Craig Ballantyne
PS – If you need more Pump-Ups…
…and personal coaching, then you need to be in the room with Bedros and me where we'll give you your 30-Day Marching Orders and blueprint for your first sales and success story.
Join us at our next 1-Day Mastermind Meeting live-and-in-person. It's happening on Friday, June 27th in Orange County, California.
Bedros and I will teach you exactly what you need to do to get more traffic, make more sales, help more people, and hustle. And then we'll do a Hot Seat going through your business and coming up with that perfect 30-Day Blueprint for you to follow.
Just email Joan@Keuilian.com to make sure this is right for you.
It'll be a LIMITLESS day with plenty of HUSTLE.