The 5 Things You MUST Do to Protect Your Family and Business from the Coronavirus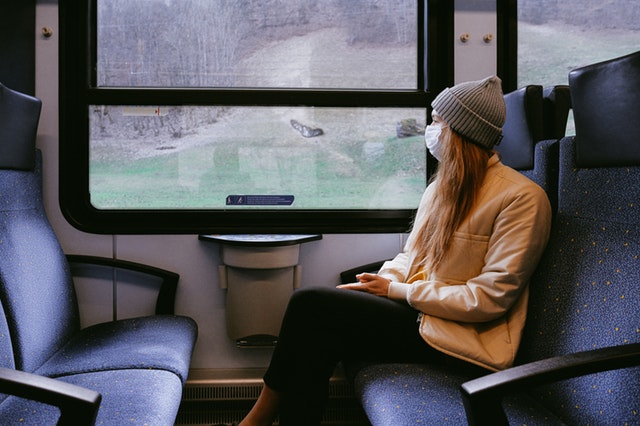 I'm going to be blunt…
We are living in very uncertain times.
The Coronavirus pandemic is becoming more severe by the day.
And, as of now, the best and brightest politicians, economists, and doctors still don't know what the full impact of this crisis will be.
We don't know how long it will last (but we know it won't last forever). We don't know how bad it will get. We don't know when we'll find a solution. And we don't know what the long term implications will be.
We just don't know.
All we do know is this…
There are things inside of our control and things outside of our control.
It's up to us to know the difference, accept it, and work within the confines of what we can control
And when you do… it will set you free.
So today, I want to share 5 essential moves you must make–things that are completely inside of your control and actionable today–to help you save your business and sanity and continue to thrive no matter what happens in the rest of the world.
1. Keep Taking Action No Matter What
No matter what.
You can't let fear and uncertainty paralyze you and keep you trapped.
Times like these require that you keep moving… that you act with courage and intention… that you focus on what you can control without feeling paralyzed by what you can't.
It's time for you to lead, to rise to the occasion… as my friend Bedros Keuilian would say, to "(hu)Man up!"
Regardless of what happens "out there" you must keep moving forward toward your mission… keep taking action… keep being resourceful… keep finding solutions and staying resilient and relentless in the pursuit of what you want.
Many of the world's leading brands and individuals laid the foundation for their success during times of crisis.
And if you're willing to keep pushing forward no matter how hard it gets… you can come out on the other side of this thing more successful and prosperous than ever.
2. Stay "Opti-Realistic" and Double Down on Your Preparation
That is… be optimistically realistic.
Yes, this crisis will eventually pass. Yes, our economy and countries will recover. And yes, even those of us who are hit hardest by this pandemic will eventually bounce back.
But that's no excuse to ignore the facts or resign yourself to blissful naivete (yes, I'm pointing at every single one of you who still refuses to practice social distancing).
You should be optimistic about the long term, yes. But pessimistic and prepared for challenges in the short term.
Even if the coronavirus and following recession haven't impacted your business or schedule or lifestyle yet… they will.
And you must prepare yourself, your family, and your business for this.
Cut your expenses as much as possible to build your emergency fund.

Pivot your business now (even if you don't think you'll need to) to stay ahead of this thing and ensure you can keep the money coming in no matter what.

Double down on your sleep, diet, and supplements to keep your immune system strong.

Ensure your family is staying home and avoiding social contact as much as possible (especially if you have older parents or grandparents)
Do everything in your power to get resourceful and creative and make yourself and your business "antifragile".
Because almost every expert agrees that things are going to get worse before they get better…
…And we have no idea how much worse they'll get.
I'm not saying this to get you to panic or be overly fearful. Actually it's the complete opposite.
I'm encouraging you to be as prepared as possible and to face the brutal facts of this situation.
Remember, the best-case scenario is that you over-prepare and get laughed at by your skeptic friends on Facebook.
The worst-case scenario is that you lose your business or someone you love dies.
Take this threat seriously. Be pessimistic and realistic in the short term. Avoid unnecessary risks. Protect yourself and your family.
But be optimistic in the long term.
3. Have Difficult Conversations As Soon as Possible
For me, this crisis has been a great reminder about the importance of having difficult conversations, and having them as soon as possible.
Already, hundreds (if not thousands) of people have unnecessarily lost their lives because they didn't take this pandemic or social distancing seriously.
And their deaths could have been avoided if someone in their life had the courage to sit down with them and have a difficult conversation.
Listen…
No one is happy about the way things are going right now.
No one wants to be confined to their house or apartment and spend weeks separated from their friends and family.
But we all have to play our part to protect the people we care about.
If you have friends or family members who are scoffing at the warnings and ignoring the severity of this crisis… sit down with them and have the hard conversation you need to have to keep them safe.
And this principle goes beyond the pandemic we're facing now.
Tim Ferriss once said that "The quality of one's life is typically dependent on the quality and number of difficult conversations they're willing to have."
The more difficult conversations you can have…
Calling out the underperforming employee and challenging them to meet a new standard.

Setting a boundary with your spouse and asking them not to distract you while you work.

Confronting your family member about their alcohol addiction or other negative habits.
…The better your life will be.
Difficult conversations save businesses, marriages, and lives.
But it's up to you to have the courage to initiate them and say what needs to be said.
4. Study (New) High Income Skills
No matter how bad things get, individuals with valuable high-income skills will always come out ahead.
When you have a skill that other people value… that can save someone else's business, marriage, or life… you'll never lose.
Things like…
Copywriting
Leadership
Sales/Closing
Paid advertising
Social media marketing
Coaching
Speaking (on video)
For example, when my client Sam Robson came to me for help, he was "struckling" hard… broke, overwhelmed, and on the brink of burnout.
As he put it, "I was so stressed, my body was shutting down."
But when I gave him the tools and resources he needed to rapidly develop his high-income skills (specifically copywriting and closing)… everything changed.
Within a few months, he 4x'd his income with 70% less stress, closing his dream clients and using his H.I.S. to dominate his industry.
And today, his services are still in demand today even with the growing pandemic.
Listen… even with all the chaos in the world right now… High income skills are just as valuable as ever.
And if you are strategic about developing those skills (and using coaching to accelerate them) they will be the lifeline your business needs to ride out the waves of this unprecedented recession. 
With all the extra time you have during this period of isolation, I challenge you to use that time productively and focus on developing high income skills.
The more high-income skills you have, the more antifragile you become and the more resilient you'll be to the pandemics and recessions that are yet to come.
5. Stay Tapped into Your Network
Even though you need to practice social distancing, this doesn't mean you need to practice total isolation.
In fact, now more than ever, you need to be aggressively tapping into and investing in your virtual network.
During times of chaos, we need to lean on each other for support and seek out people with more experience and wisdom than us for guidance.
Sure, you can't go to an in-person mastermind or attend a live seminar.
But you can continue to grow your network virtually as this crisis unfolds.
I encourage you to reach out to everyone in your network–that includes your email list, social media followers, and personal acquaintances–and offer your help.
Be generous and lead with goodwill while the rest of the world is greedy and fearful.
More importantly, I challenge you to reach out to those a few steps ahead of you and ask for help.
Contact the coach or mentor who has "been there, done that" and can help you navigate this crisis more effectively.
Reach out to people in your network that you admire and learn from what they're doing and how they're handling these unprecedented times.
Stay connected to the people who can help you and who you can help.
Because the only way to get through this thing is together.
Stay safe.
Stay strong.
-Craig.
#
If you want my help saving your business and surviving this crisis…
I recently launched an "essentials only" coaching package to get you the resources you need to ensure your business survives and thrives without breaking the bank.
It's a no-frills coaching experience that costs a fraction of my normal CEO/executive coaching and I'll give you all of the best resources I'm using to continue growing my business no matter what happens to the market.
If you're interested in getting my help, just send an email to support@earlytorise.com with the subject line "Coaching Essentials".
Tell me a little about your business, goals, and obstacles and I'll reach out to see if you're a good fit.