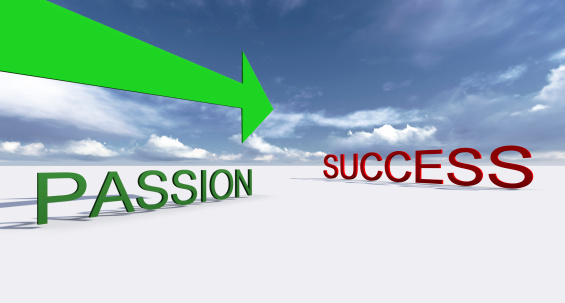 This is INSANE.
In the last 7 days, a guy I "know" from the Internet did the following:
    He flew from Toronto to Brussels to Doha to Dubai
    Then he flew from Dubai to Oslo – and back! – on the same day
    Following that, he drow to Abu Dhabi
    Then he flew to NYC … and stayed over for two full nights (sarcasm)
    Before finally flying to Las Vegas
Wow. But that's not the craziest part…
…He gets PAID for doing this.
Flying is his passion. He knows all the model #'s of airplanes parked at gates. He spend dozens of hours in the air each week criss-crossing the globe.
Travel-Week His name is Lucky (real name is Ben, but he writes as Lucky) and his blog is called "One Mile at a Time". I can't get enough of his articles. His emails are currently my favorite newsletter and I read them every morning while I have breakfast.
Lucky writes about flying first class, about using miles for hotel stays and all of his flights and upgrades, and how he travels to exotic places all over the world. I've used some of his tips to get sweet hotel suite upgrades.
He has turned his PASSION into PROFITS.
So have I, with both my passion for workouts (Turbulence Training and Home Workout Revolution) and personal development (EarlyToRise.com).
I'm as lucky as Lucky.
No matter where we are in the world (whether at a hotel in Austin, where I am right now) or in a First-Class Etihad Air Cabin (where they ran out of food again!), both Lucky and I can make money from our 'hobbies'.
We make money writing about stuff we'd write about for free.
Our lives are better than being rock stars (because we don't have to work at night) or professional athletes.
But we all have one thing in common.
 
We'd all do what we do even if we weren't getting paid.
The guys in Aerosmith would still play rock-n-roll even if they weren't making big bucks (and did you know they made most of their fortune from Guitar Hero? Long story for another time…)
Jeter would still play baseball even if he wasn't getting paid millions each year by the Yankees (gonna miss that guy…he's the last of my era!)
And Lucky and I would write about travel and workouts for free even if we weren't getting paid the nice sums we make each day.
We are all LUCKY…because we are turning Passion into Profit.
Now here's the GREAT news for you.
You have a hobby, I'm sure. There's something that you read about, passionately, every day or week. And there are MANY ways for you to make money from this Passion – all thanks to the Internet.
It's an amazing opportunity. There's never been a better time to be alive.
One woman I've read about, Penny Halgreen, makes six-figures per year from her passion for knitting.
Robert Phillips makes six-figures from his passion for golf.
Young Michael Dunlop makes six-figures from his passion for helping other young entrepreneurs succeed online…and his brother Josh makes six-figures from his passion for photography.
Simon Black makes seven-figures from his passion for living a sovereign, multi-national, free lifestyle.
Ryan Murdock makes six-figures from his passion for writing.
Bedros Keuilian makes seven-figures from his passion for helping others build fitness businesses and online info empires.
And lil' ol' CB (that's me!) makes Profits from my Passions of helping others transform their lives both physically and financially.
It's time for you to turn your Passion into Profit.
 
It's time for you to live the Internet Lifestyle of your dreams.
It's time for you to go from zero to your first sale – and even your first 5-figure launch – in just 30-days with the Blueprint that we'll be teaching at the www.OnlineInfoWorkshop.com in November.
I can't wait to see you there, to hear about your passion, and to direct your passionate energy into a profit stream and done-for-you success blueprint.
All you need to do is bring your energy and idea to the weekend even, and we'll take care of the rest.
Can't wait to passionately teach you this blueprint for success!
See you soon,
Craig Ballantyne
 
PS – The Early Bird Registration Discount ends on September 14th!
Go here right now and reserve your spot while saving hundreds of dollars.
And get ready to turn your PASSION into PROFIT!