Number One TT Workout of 2012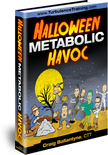 Recently on the Turbulence Training Facebook page a reader asked, "What's the best workout you've created this year?"
The answer in a second, but first…the workouts that were close.  In second place would be the TT MRT 2.0 program from May.
Now I'll admit, the TT MRT 1.0 from May 2011 is still a HARDER workout, but version 2.0 was still an instant classic. And if you want the HARDEST TT workout of the year, then you have to try January's TT 2K12. This program uses the special
Muscle-Metabolic Resistance Training method (M-MRT) to punish your muscles. It's advanced and will bring great soreness.
Those are some of the best (but not #1) of 2012, and you can get them all for just pennies per program…but today is your LAST chance to get every single TT workout for less than 77 cents each.
Go here to take advantage of the greatest deal in TT history
You'll get EVERY TT MRT program, every TT Meathead workout, ALL of the TT Abs and Nutrition bonuses, access to every TT bodyweight program and bootcamp manual, PLUS first access to all TT programs released in the next 12 months.
And what about BODYWEIGHT training?
We hit a lot of bodyweight workouts in the summer of 2012 with the TT Bodyweight Cardio 5, TT Backyard Buff Body, and TT O-Games.
Plus, the new 100-rep challenges in the latest TT Meatheads program will challenge any bodyweight exercise expert.
Oh, and I almost forgot about the TT Adventure Race 600 Challenge Workout. The first time my best friend tried that one he just about ended up taking a ride on the Vomit Comet. That's not something I  want anyone to do, but that Challenge workout will push you to the limit.
Take advantage of today's 50% off sale to get all of these workouts today.
Get EVERY TT Workout here for pennies
By the way, the March 2012 "TT Metabolic Madness" gets my vote as the most UNDER-rated program of the year, and definitely wins for best workout program artwork…or does the October workout win for that?
So enough already, what was the #1 program of 2012?
Hands down, the #1 TT workout of 2012 has to be:
The TT Thermogenic-30 program from September. Cramming all that fat burning and muscle building into 30 minutes was tough, and the workout is a great challenge. Look for TT Thermogenic 2.0 in 2013.
Get the #1 TT Workout of the Year for just 77 cents here:

www.turbulencetraining.com/exclusiveallaccesspass/
This is the best deal of the year,
Craig Ballantyne, CTT
Certified Turbulence Trainer
PS – The 50% off sale ends tonight.
It's your last chance to get 135 PROVEN workouts for less than $1 eac.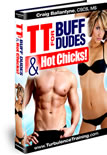 Get the best Turbulence Training deal EVER <== Limited availability
Plus you get all of the upcoming TT workouts and diet programs for the next 12 months, including:
1. The 20-10 Bodyweight Revolution
2. TT 2K13: Featuring ALL of the Best Methods from 2012
3. TT Thermogenic 30 2.0 <== Back by popular DEMAND
4. 51 Interval Training Workouts…PLUS Follow-Along Videos
5. TT Meatheads 2K13: Gain Muscle and Lose Fat at the SAME Time
As a TT Platinum Member, you'll get first access to these programs when they are released in 2012.