How NOT to Approach a Mentor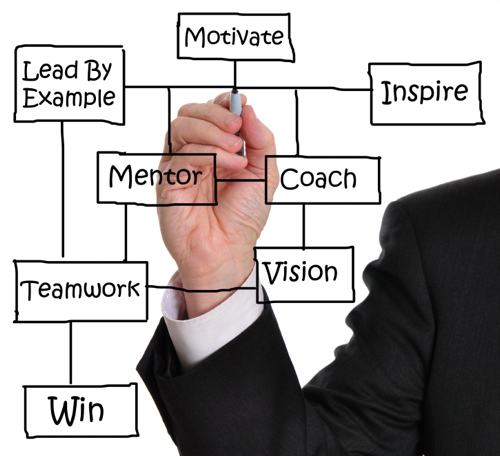 Several years ago, I received emails from 3 young men asking me for favors.
They teach us great lessons on the WRONG way and the RIGHT ways to approach a mentor. Enjoy the lessons!
First, this is the wrong way to approach a mentor.
Hint: Don't offer 'stolen' goods to your mentor, especially if you've stolen them from one of your mentor's mentors.
***
"CRAIG BALLANTYNE! I have a BUNCH of ___ products found on my hard drive, I'd like to give them to you FREE, in exchange for a simple lunch date! I know you love ___, and I know you would like these products! I simply would love to have lunch or even coffee with you, in some place downtown. I live in Toronto. I need advice from you, and my value exchange is over $30,000 worth of products from ___. I can provide you with proof that I have them if you like." – (name withheld)
***
The problems are obvious, including of course, ALL CAPS generally not being the recommended "mentor greeting".
Next, we have a nicely personalized email from a young inventor.
It might be a form letter, but I'll give a B+ for effort and I will follow up with him. One BIG problem with the pitch is that he asks me to do too much work, telling me to visit multiple websites, review a product, and read a PR kit.
Overall, he did "good enough" to get a response, but frankly, I'm only doing it to get ETR a new mobility toy for the break room.
***
"Hi Craig, I just wanted to follow up on a previous note I sent you. My name is __, and I formerly played ___ for the US National Team. I've spent the last 4 years developing a new core/mobility tool concept. As an aspiring entrepreneur, your opinion is particularly valuable to me (having great experience in business and in fitness). One of the great things about starting this project is that it has opened me up to all the great advice that people like yourself have to offer. Just reading your piece on the 3 C's (3 Secrets to a Happy Life) really helps to put things into perspective. With that said your feedback would be hugely appreciated and if you have any interest I would be very happy to send you a unit to try out. We are currently best showing our variety on our Instagram page. I've also attached our PR Kit, which provides more specific product background and company direction. You can also access the link here. Thanks for your time in advance." – Name Withheld
***
Finally, here's an A+ way to get a mentor's attention. Maybe it's a little long (thus one of the reasons it got set aside for a few days), but it's filled with passion, personalization, and an "underdog" story that is hard to resist.
***
"Dear Mr. Ballantyne, I don't know if you remember me…
…but six years ago when I was just 15 years old you read my comment on ETR and shared it with Mark Ford. It changed my life.
A year and a half ago I was in the darkest point of my life and on the brink. Instead of attending one of the best universities in the world I skipped college, packed up everything I owned, and moved across the country to work in the financial publishing world, and to learn copywriting, a skill I knew I must learn to be an entrepreneur. To keep a long story short, I found myself in the deepest hole imaginable, and in a depression I thought would be the end of me. Something I never thought could happen to me, but it did.
Training saved my life. Outside of my family, the gym became my sanctuary. It taught me more about life than I can write in the next 8 hours. I'd always worked out …but this was different. It gave me an outlet I so desperately needed. You, your blog, & your heart were one of the biggest inspirations to me and guided me out of my depression. I want to thank you from the bottom of my heart for how you've helped me. I wanted you to know there's a 21-year-old out there who was an inch from death, and you helped save him.
Fast forward to today… I want to get advice from the world's best coaches and help other people use it to improve their lives. I've decided the best way to do this is to start a podcast. And you were the first person I thought to ask. I want to share your message, of how training and nutrition have helped you in all areas of your life, and to talk about and overcoming adversity using the body and mind together. This message is seldom made to people my age, and I believe in my heart this is something the world really needs. If this interests you, or even if would just like to talk further to get a little more understanding of me and my story… it would mean the world to me. Thank you." – Name Withheld
***
Now THAT is how you do it.
Show sincerity, and show that you've put in the effort. I've met many of you throughout the years, whether it's at one of my events, one hosted by Bedros Keulian, Jason Capital, Vince Delmonte, or a number of my friends and clients.
Those who I've met can attest to the fact that I'm approachable and willing to help… But it has to be a give-and-take. Don't show up just asking for something. Is there some value can you bring to the person you're seeking help from?
What can you do to help the person you want to connect with?
When you want to connect, be smart, personable, and do your homework.
Do it right,
Craig Ballantyne
PS – Finally, just a nice email from a Mastermind Member…
"Thank you again. You are the most inspiring person that I have ever met and I am GRATEFUL to have you in my life with your team. It has truly changed my life so that I can help others and have FREEDOM in my own life as well. See you in Vegas. PS – NNTR. (I love using this!)" – Dawn Sylvester