Best Delta 8 Carts
Best Delta 8 THC Carts
Delta 8 THC Vape Cartridges
Buy Weed Online
Best Delta 8 THC Gummies
THC Gummies
Best THC Gummies
Best Delta 8 Gummies
Area 52 Delta 8 THC Gummies
New 11-Minute Workout Burns Your Fat While You Sleep (free)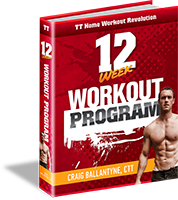 According to researchers from Southern Illinois University, you CAN burn fat while you sleep. And it only takes an "11 minute workout done three times per week".
Today, you'll get a super-fast, super-effective TT workout to help you burn fat all day long – while getting your results in FIVE times less than the average cardio session or bootcamp class.
The TT 11-Minute "Burn Fat While You Sleep" Workout
1A) Dumbbell (DB) Split Squat – 30 seconds per side
1B) Dumbbell Chest Press – 30 seconds
1C) DB Row – 30 seconds per side
1D) Total Body Extension – 30 seconds
– Rest 30 seconds.
– Repeat 2 more times.
That gives you a total body workout in under 11 minutes and you'll be amazed at what you can get done in such a short time.
Of course, if you have more time, you'll get even better results, sculpt your sexy body, build muscle, carve your curves, and even get flat, sexy abs. So if you have 30 or 40 minutes, three to four times per week, you'll want to use all of my Trademarked Turbulence Training workouts, such as:
1. January 2014 – TT Guru: 40 Minute Fat Loss
2. February 2014 – TT Thermo 30 Gauntlets
3. March 2014 – TT March Madness Circuits 2.0
4. April 2014 – TT Dumbbell Mass Building at Home 2.0
5. April 2014 – TT Carve-Your-Curves Fat Burning for Women
6. May 2014 – TT Metabolic Resistance Training 3.0
7. June 2014 – Coming Soon! The Max Reps Bodyweight Magic
You'll get ALL of those as a TT Platinum Member. Membership gives you 1-year of FULL access to every workout and follow-along video I've ever created (and will create over the next 12 months). It's the best deal in fitness:
Become a TT Platinum Member and Get ALL of my TT Workouts
And as a sneak peek into what's coming next, here are just five of the NEW programs you'll be getting over the next 12 months:
1. New TT Follow-Along 4-Week Metabolic Workout Videos
2. TT Bodyweight Rep Max Magic
3. TT for Meatheads: Muscle Shockers
4. TT Bodyweight Cardio 6.0: Metabolic Effect Maximizers
5. The TT Diet Depletion Fat Burning Challenge Nutrition Program
Plus, you get ALL of these classic TT workouts, too…
1. TT Clash of the Super Villains
2. TT Xtreme Depletion
3. 24-7 Fat Loss Workouts
4. Turbulence Forever (created with John Romaniello)
5. Turbulence Rises (created with John Romaniello)
6. TT Xtreme Deeper Depletion 2K12
7. TT Bootcamps 3.0 – Metabolic Resistance Training Bootcamps
8. TT Meatheads: Off-Season Muscle Building
9. Plus 7 MORE TT Meathead Muscle Building workouts
Get 12 months of FULL access to all of my workouts here
 
And burn fat while you sleep for the next 12 months,
Craig Ballantyne, CTT
Certified Turbulence Trainer
PS – Do not forget this harsh #truth about other people…
Losing fat is a game between you and the outside world. Everyone – from family to friends to co-workers to restaurant owners to TV advertisers – is conspiring against you to make you eat more and exercise less.
Like it or not, it's true. They might not be doing it on purpose, or with bad intentions, but they are happier when you are fed, full, and flat on the couch.
To fight back, you must always know your options. You must have Plans A, B, & C. You must be prepared to counter-attack. When they say take-out, you say, "I've already prepared my lunch". When they say, "Happy Hour", you say, "Workout first."
You must also surround yourself with people who are fitter and healthier than you. The power of social support and POSITIVE peer pressure will help you take your health and fitness to the next level.
That's a BIG benefit of the TT Platinum Membership. You get 12 months access to the TT Forum where positive people are there to support you, and where you can ask me all of your personal workout and nutrition questions.
Get 12 months of support and personal coaching here
Social support is the key to reaching your goals.
PPS – One more thing…
…as a Platinum TT Member, you'll also get instant access to these…
TT Nutrition Bonuses:
1. TT Simple Nutrition
2. 31 Blender Drink Recipes
3. Dr. Chris Mohr's Fat Loss Nutrition Bonus
4. Isabel De Los Rios' Advanced Abdominal Nutrition Guidelines
5. The TT Diet Depletion Fat Burning Challenge Nutrition Program <= coming soon!
Get your 1-Year Platinum Membership and access to all of my workouts and nutrition programs here: