This, is my kitchen. I know, it's a nightmare, and you have to hear this story.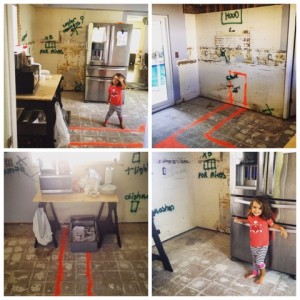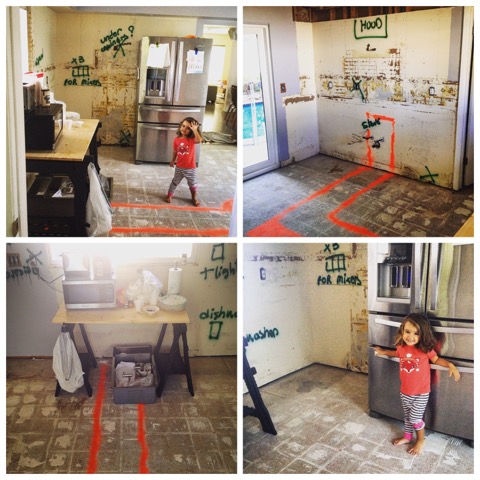 You see, we are remodeling and right now,  our family has to rely on paper plates and the only cooking appliance we have: a microwave. 
I won't lie. For a chef used to delicious homemade food, it has been an internal struggle. We ordered take-out, we got ready-made "meals" from the frozen section of the supermarket, and the pizza man knows where we live.
It has only been a week, but it has felt like a year. And we have another 7 weeks to go until our kitchen is completed.
We usually avoid processed foods. But when we lost our kitchen, we went for convenience, and are now regretting it. Eating crap (excuse my French!) has already had dramatic effects on our entire family's wellness. In only a week, I can tell a beer belly is already shaping on my 44-year-old body.
We've all been cranky and low-energy, and (please don't tell her I said this) my wife gained a couple of pounds.
So today I had enough. You see, there is never an excuse for eating poorly. Not even a destroyed kitchen. This morning I reached for my 5-minute meals under $5 mini-cookbook and here is what I cooked for my family. All of these recipes were made in 5 minutes each, for less than 5 bucks each, do not require anything but a microwave, and will put my family back on track for healthy eating and great energy.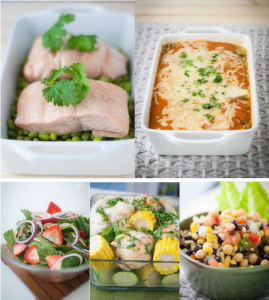 Very often, we crave convenience. We are either exhausted or we have better things to do than spend hours in a kitchen. I get it, and I'm with you all the way. This is why I created Eat More, Burn More and the 5-minute meals under $5 cookbook, so that you and I can whip up really healthy, fat-burning food that tastes great and takes no time to prep.
Click here to see what the 5-minute meals under $5 cookbook is all about.
Carissa and I have 5 children, and we both have full-time jobs. We don't want to spend any more time than necessary in the kitchen, especially when the kids are cranky, or need to take a bath, or go to bed. In fact, our hectic life is the reason why I created Eat More, Burn More. So I hope you are getting the full benefit of it.
To your success, and as I always say, Eat More Burn More,
Chef Gui Alinat