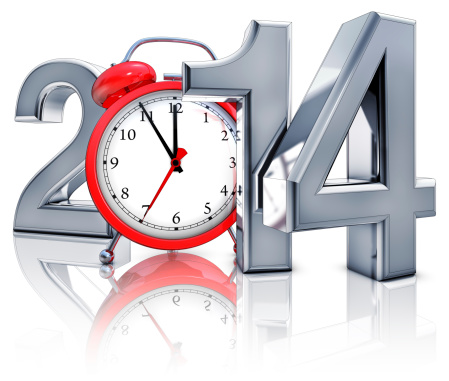 I'll admit. I have a weakness.
I procrastinate by planning.
That's why I don't have any whiteboards in my home office.
I'd spend all day planning and daydreaming on them rather than working.
I see that all the time. I think whiteboards can be very dangerous and highly conducive to time wasting. Hope those things aren't sabotagingyou.
But back to my planning procrastination.
One of my daily documents I review each morning is a 4-page set of goals. Included in these four pages are two pages dedicated to the next 12 months…and beyond.
This document has changed over and over and over again. As we get through one month, I edit it for next year. Each month in my business tends to have a theme or "feeling" associated with it (like "Independence" for July, and so I can plan my promos around it).
It makes for putting together an easy 12 month plan. <= You should have this.
(It's the tweaking of it that wastes my time.)
So this is a guilty pleasure for me that is kind-of work, and again, is a way that I procrastinate (but I still manage to get a 'few' things done.)
Take a look at my plan. Map out your own 2014 (if not now, maybe over the holidays when things slow down). It will give you a clear vision for a HUGE year.
That's your 30-minute task for this week.
You'll see that each month I have room for:
One or two major launches or re-launches (sometimes focusing on ETR, other times on TT)
$7 product promotion
Rebill product focus
Events to attend
Live CTT seminars to hold (different city almost every month)
Tons of travel (with events planned into it)
CB's 2014 Plan
January – ETR FIM Re-Launch
January – Virtual Mastermind Re-Launch
January – TT Transformation #19: Add Expert Category
January – RE-LAUNCH: TT 2.0  +++ Member's Only Follow-Along
January – $7 Transformation
January – Rebill Focus: Bodyweight
January – Miami Mastermind +++ 1-Day MM
January – CTT Live Event: Tampa
January – BioTrust Superbowl +++ 1-Day MM
January – T&C Summit
January – DEVICE FREE DAY (a personal goal you'll see each month)
February – ETR Eat More Burn More Re-Launch
February – RE-Launch HWR
February – Ballantyne's Day TT Lifetime
February – CTT Denver
February – $7 Monster Hardcore
February – Rebill: _MRT_
February Book – RFA 2.0 or Metabolism S.T.A.R.T. Hacks book writing
February – Chile
February – DEVICE FREE DAY
March – LAUNCH: TT Summit 4 promotion
March – CTT California x 2 +++ 3-Year Anniversary CTT Promo
March – Fitness Business Summit Speaking
March – $7 Clash
March – Rebill: New Member Follow-Along Video Site
March – DEVICE FREE DAY
April – LAUNCH: MRT Bootcamps 4.0
April – CTT Michigan & Toronto
April – DEVICE FREE DAY
April – $7 Adventure Racing
April – Rebill Bodyweight Training
May – LAUNCH: 6-Month Bodyweight Manual Online Videos
May – CTT California & Toronto
May – DEVICE FREE LONG WEEKEND
May – Transformation #20
May – Mastermind +++ 1-Day MM
May – $7 Meatheads
May – Rebill: New Member Follow-Along Video Site
June – RE-LAUNCH: Virtual Mastermind
June – TT Summit June 6-7 +++ 1-Day MM
June – CTT California
June – DEVICE FREE EURO HOLIDAY
June – $7 Bodyweight Cardio
June – Rebill: MRT
July – RE-LAUNCH: FIM Independence Day
July – RE-LAUNCH: EMBM
July – CTT Denver
July – DEVICE FREE WEEKEND
July – $7 Intervals
July – Rebill: Bodyweight
August – LAUNCH:
August – BlackSmiiiiiiiiiiith Camp!
August – CTT EUROPE
August – DEVICE FREE EURO WEEKEND
August – $7 MRT
August – Rebill: New Member Follow-Along Video Site
September – Transformation Contest #21
September – RE-LAUNCH: Turbulence Training & TT Lifetime
September – CTT Vegas
September – DEVICE FREE LONG WEEKEND
September – $7 Thermo-30
September – Rebill: Challenge Workouts
October – CTT Michigan
October – DEVICE FREE THANKSGIVING WEEKEND
October – RE-LAUNCH: HWR
October – RE-LAUNCH: VM +++ ETR 1-Day Event
October – $7 Bootcamp
October – Rebill: Hardcore
November – CTT Toronto
November – DEVICE FREE USA THANKSGIVING
November – RE-LAUNCH: 6-Month BW Videos
November – RE-LAUNCH: EMBM
November – $7 MRT
November – Rebill: Muscle building
December – CTT Denver
December – DEVICE FREE CHRISTMAS HOLIDAYS
December – RE-LAUNCH: Burn Fat @ Home + MRT Promo
December – $7 BWC
December – Rebill:  Nutrition +++ New Follow-Along Videos
December – Plan 2015 TT Schedule: TC 5.0; HWR 2.0; 101 Intervals; MRT Bootcamps 5.0
ABP – Always be planning,
Craig Ballantyne
"Money loves speed." – Joe Vitale … "Implement good ideas as fast as possible." – Mark Ford