Best Delta 8 Carts
Best Delta 8 THC Carts
Delta 8 THC Vape Cartridges
Buy Weed Online
Best Delta 8 THC Gummies
THC Gummies
Best THC Gummies
Best Delta 8 Gummies
Area 52 Delta 8 THC Gummies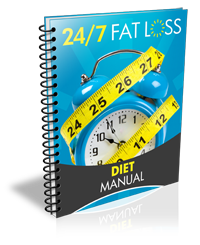 Received dozens of questions overnight, so I want to get the latest updates on MRT – and the new MFF – workouts out to you.
Question: You've talked about metabolic resistance training (MRT) a lot, but what are MCT and MFF workouts? – Adam
Answer: The MCT is something that was inspired by a call I had with Alwyn Cosgrove.
He mentioned his clients performing metabolic workouts on back to back days, with one day being heavy MRT workouts and the next day being a higher-rep, conditioning-style group workout (similar to a bootcamp).
I started designing programs like this for my clients and the response was incredible. In fact, the first workout I designed using the MCT has been my most popular this year.
My clients want to train hard, work up a sweat and burn calories and fat, and the combo of MRT and MCT workouts is almost the perfect plan.
I say "almost", because recently I've stumbled across one more piece to the fat loss puzzle, and that was adding metabolic fat loss finishers (MFF) in place of regular interval training.
The biggest benefit is simply that my clients can now get maximum results without traditional interval-cardio equipment like treadmills or bikes. You can use dumbbells, kettlebells, or just your bodyweight for metabolic finishers as you'll see in a moment.
And so that's how the 24-7 workouts go:
MRT
MCT
MFF
All in under 40-45 minutes, three times per week.
Get the full 8-week 24-7 fat loss workout program here
Question: What is better – metabolic finishers or cardio? – Garry
Answer: I know for certain that metabolic finishers are far superior to regular cardio for getting a lean, sexy body. Then again, regular cardio often doesn't accomplish too much anyway.
The key with both finishers and interval training – and even cardio – is to cause depletion of muscle energy stores (i.e. glycogen depletion). This causes 'turbulence'
on the muscles and in turn, turbulence causes the magical post-workout afterburn.
Your muscles don't care if it is traditional sprint interval training on a bike (like the original interval training fat loss studies used) or goblet squats and burpees in a finisher.
All that matters is the depletion – and you can get that without traditional cardio equipment thanks to the MFF setup.
Question: What's 24/7 Fat Loss all about ?
Answer: It's about time that a complete blueprint was put together showing our clients exactly what to do every hour of every day to burn fat.
Joel Marion and I are taking the guesswork out of fat loss. Joel's providing the step-by-step nutrition and I've created a complete workout plan using MRT, MCT, and MFF – the three best components of fast fat burning workouts – according to both my research and experience.
Get the full 24-7 Fat Burning System here
Question: Hi, I have one quick question. Do any of the 24-7 exercises have to be done with gym equipment in the gym? I have free weights, benches, etc.. but I only work out at home which I love especially with Craig Ballantyne's programs. – Susan
Answer: Hi Susan, yes, all of the workouts include just a bench, a ball, and free weights. You don't need barbells or fancy gym machines. It's a typical Craig Ballantyne style set-up in terms of equipment, but with the latest fat burning techniques to really push your results to new levels.
And if you get the follow along online videos, you'll get to do the workouts with me and watch me work just as hard as you.
Question: I know it just came out but I was wondering if I could do traditional intervals right after workouts. Thanks. The program looks great. – TTMember question
Answer: Whoa Nelly, you won't want anything to do with intervals on the same day as the workouts. No need to add them after your workouts, trust me.
With the MRT-MCT-MFF combined with Joel's nutrition, you'll get great results without spending an hour in the gym.
Join me in the 24-7 Workouts here:
Burning fat always,
Craig Ballantyne, CSCS, MS
Certified Turbulence Trainer