Maximize Your Money by Working Smarter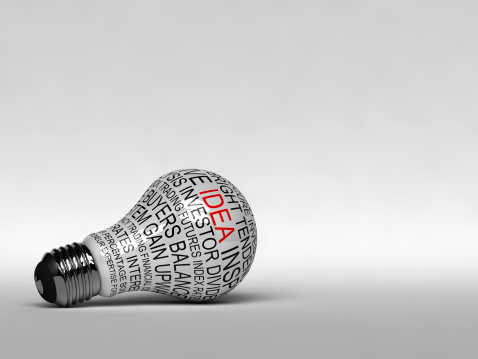 When I was sixteen I would work all day long at my job in a local garden center, sweating profusely in the hot sun as I helped lay concrete, dig trenches, and paint equipment.
Then, twice per week, after biking home, I'd refuel and drive 90 minutes to play soccer in the big city of Toronto.
After another loss (we almost always lost to those big city teams), my coach said something that has stuck with me to this day:
"Your job is simply to get the ball to another guy on our team."
It was that simple. I pass to Ollie, Ollie to Matt, Matt to Ralph, Ralph to Desi and then Desi dives and earns a penalty shot. That's how it worked – when it worked.
Your online business, particularly your sales letter copy and email copy, works in similar ways.
To maximize money:
The job of the email subject line is to get attention in the client's inbox and then to get the client to open the email.
The text in the email is to get the reader to increase their interest as they read towards the link.
The anchor text in the link has the job of getting the click.
That's a lot of work, but we're not done yet.
Now that the reader has clicked the link, the sales page has to do the job of first being congruent with the message in the email.
Next, the headline has to get attention and interest…to make the reader keep on reading.
The lead needs to stir the emotions of the reader.
The next section of text must create credibility.
Then social proof is delivered to overcome objections.
Finally, an incredible offer is delivered and a call-to-action is made.
Now, of course, that simplifies copywriting quite a bit, but it's a thought process that most people don't give enough attention to.
Everything has a job.
Every word must move the reader on down the line.
And if someone is not doing their job, and is "passing the ball to the other team," so to speak, you'll lose the reader and the revenue.
So pay attention to the details if you want to maximize the revenue.
You can't be lazy. You must be smart at every step of the way.
Here's a real life example.
Recently at ETR we recommended a Ryan Deiss product.
But we were lazy.
We simply copy and pasted the affiliate email that Ryan sent out.
However, I know for certain that we did not use the best subject line. It was picked from four suggested subject lines, but the one our team chose was not congruent with our audience.
That means fewer opens.
That means less clicks.
And that means the revenue wasn't maximized.
Here's the subject line that went out:
Bad News for Ordinary Online Sellers
Boooo.
Most ETR readers are not "ordinary online sellers".
The headline should have been modified to:
Bad news for making money
That would have increased clicks.
Simple changes like that, accompanied by some slightly altered email text, would have increased click throughs to the sales page – and that's where Deiss and his split-testing machine would have worked their magic to maximize revenue.
After all, Deiss does a ton of work to maximize EPC's for his affiliates.
That's why we must work just as hard to maximize the number of clicks we send to the page.
You can't be lazy.
Just because we get to "press send and make money" doesn't mean it's that easy.
You must work hard.
Your copy must work hard.
Each word must sweat and toil like a sixteen year-old Craig Ballantyne.
Each word must earn it,
Craig Ballantyne
Keep learning something every day. That builds up. Compound learning. Keep it going. Text, experiment, track, and apply.