Best Delta 8 Carts
Best Delta 8 THC Carts
Delta 8 THC Vape Cartridges
Buy Weed Online
Best Delta 8 THC Gummies
THC Gummies
Best THC Gummies
Best Delta 8 Gummies
Area 52 Delta 8 THC Gummies
Make $4,000 Each Month by Taking Your "Hobby" Online (Part 1)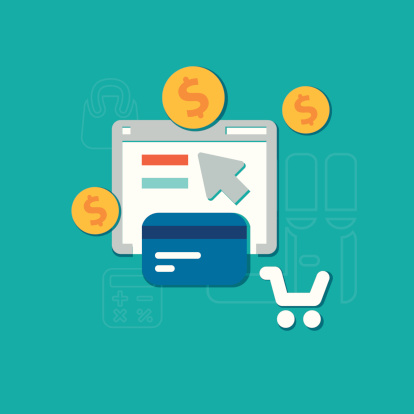 Before the Internet, breaking into a new business was mostly a local affair. You got an idea, created a product, and tried to sell it in your own backyard. If it worked, you could expand outside your local market.
Eventually, if you were very good and somewhat lucky, you could have a national or even an international enterprise.
Today, the Internet gives you the chance to market internationally—from day one.
Take the idea of selling inexpensive Chinese goods to customers in the U.S., for example.
Prior to the Internet, this was a tough business to get going. You'd have to travel to China, negotiate deals with wholesalers, find a trustworthy shipper, get an importer's license, and then find a market to sell your products back home.
That would involve beginning in your local market and then gradually expanding, if you were good and successful, to a regional and then a national level. Today, you can do all that in two steps. Buy the goods you want from the sites we recommend and then sell them on eBay or through some other Internet venue.
A recent income opportunity we discussed was blogging. Blogging is a great way for writers to make extra income by developing an Internet audience and then attaching advertising to their essays or websites.
Today's opportunity is like the blogging model in the sense that it takes advantage of a website and monetizing the attention of your visitors. But the big difference is you don't have to stick to a regular publication schedule, as you do when posting to a blog.
A moneymaking website delivers a truly PASSIVE source of income. You add new content to your site as and when you want to. No schedule… no JOB.
The main thing you need is enthusiasm for something that other people are enthused about too. That could be knitting or gardening or cooking or motorcycle maintenance or pet care or coin collecting or brewing beer—the list is endless. The main idea is that it should be a hobby or activity that people get passionate about.
For the purpose of identifying what I'm talking about here, let's call this kind of opportunity moneymaking websites for enthusiasts.
From Passion to Paycheck
Let me give you a good example. It comes from Nick Usborne, a guy I've known for many years. One of Nick's hobbies is coffee. (In fact, when he read my Living Rich report on "Drinking Like a Billionaire," he sent me suggestions on how to improve the section on coffee.)
In 2006, Nick was making a good living as a copywriter but he was spending almost as much as he was making. He realized that to get ahead he needed to create a second income stream. And what he really wanted was a passive income stream.
He decided to start a website on something he enjoyed and loved—coffee!
Nick wasn't an expert on coffee by any means, but he knew more about it than the average Starbucks customer. He also knew that coffee was a big, international business.
[Coffee is the most popular beverage in the world, with more than 400 billion cups drank each day. It's the second-most-traded commodity in the world. And in just the U.S. alone, the coffee industry is valued at $19 billion each year.]
He did a quick search on the Internet and found there were already several seemingly successful websites talking about coffee, such as coffeeview and coffeeuniverse.
These sites were comprehensive, but because he had a copywriting background Nick knew that being comprehensive was not always a great thing. Sites that provide a great deal of general information can attract a lot of eyeballs, but sites that have authority and offer opinions are usually more effective at attracting buyers.
Further research identified a dozen more targeted sites that appealed to the connoisseur. Nick's idea was to create a site that would be more specific and opinionated than the big data-oriented sites, but also more accessible and friendly than the sites for coffee snobs.
He called his site coffeedetective.
Coffee Detective was an instant success for Nick. It didn't make a fortune, but it did well enough to encourage him to start a few more. Each website took a little while to get going, but once it was up and running the workload dropped dramatically.
Today Nick has several websites that bring him a monthly income of up to $4,000, although he's made as much as $7,877 in a single month.
Since he started in 2006, he's made more than $200,000 in passive income from his websites for enthusiasts. And he never works more than a few hours per week!
Is a Moneymaking Website for Enthusiasts a Good
Extra Income Opportunity?
When we introduced the Extra Income Project, we promised to show you dozens of ways to generate more cash… without having to leave your job, spend a lot of startup money, or kill yourself working long hours.
Every extra income opportunity we have presented to you so far has had to meet certain criteria.
These criteria include:
Anyone should be able do it (it's easy and simple to understand)
You should be able to start it from home
You could work part-time or on weekends
You could begin without investing a ton of money.
A moneymaking website for enthusiasts fits the bill. You can start part-time with a few hours of effort per week. You can get started for as little as $100. And you don't need to be a computer geek or Web expert to do it.
As I said, Nick's Coffee Detective is just one example of a moneymaking website for enthusiasts. There are thousands of other examples among hundreds of topics.
Take Lisa Irby, for example. She has a passion for fitness. It started as a personal challenge to find the best ways of flattening her stomach. As a result, Lisa became somewhat of an expert on keeping her stomach flat.
This inspired her to start her own website, called Flat Stomach Exercises. She wanted to help other people battling the same problems she had. She says her website gets about 6,500 visitors per day and brings in four figures per month.
Another guy, Tomaz Mencinger, has been working in tennis clubs and academies for around 10 years. He loves to teach people everything he knows about tennis. So in 2005 he decided to create a website about his passion, called FeelTennis. Now he's able to reach thousands of people rather than just a few on the court each day.
Then we have Sara Ding. In her early 30s, she was struggling with short-term memory loss, high cholesterol, hypothyroidism, and low blood pressure.
Sara was experiencing all of these health problems due to malnutrition caused by a poor diet. During her research to find out the best way to get her body the nutrients it needed, she discovered juicing. She became very enthusiastic about juicing and decided to launch her own website about it, juicing-for-health.
Today, not only is she healthy, but she doesn't have to worry about her finances anymore, either.
These websites are real. The money is real. And regular people like you and me are behind them.
If this piques your interest let me walk you through the process of setting up your own enthusiast website.
But before we do that… let me ask you a question. Did you notice how all of the examples above are about people who really enjoy writing on the topics they have chosen?
In fact, they would probably write these sites without any expectation of making money. These are topics they are truly enthusiastic about. This is a game-changer when it comes to making a passive income—because you get to make thousands of dollars extra each month, but without the feeling that you are "working."
Anyone Can Do This
You don't have to be a world-class expert to start an enthusiast website. All you need is passion, persistence, and the knowledge of how this business model works. You simply supply the passion and persistence. We will give you the knowledge of how this market works and step-by-step instructions on getting started. Here's how you can get started today.
[
Ed Note:
Mark Morgan Ford was the creator of Early To Rise. In 2011, Mark retired from ETR and now writes the
Palm Beach Letter
. His advice, in our opinion, continues to get better and better with every essay, particularly in the controversial ones we have shared today. We encourage you to read everything you can that has been written by Mark.]