Looking to Launch a Business? Use These FREE Tools to Get Started.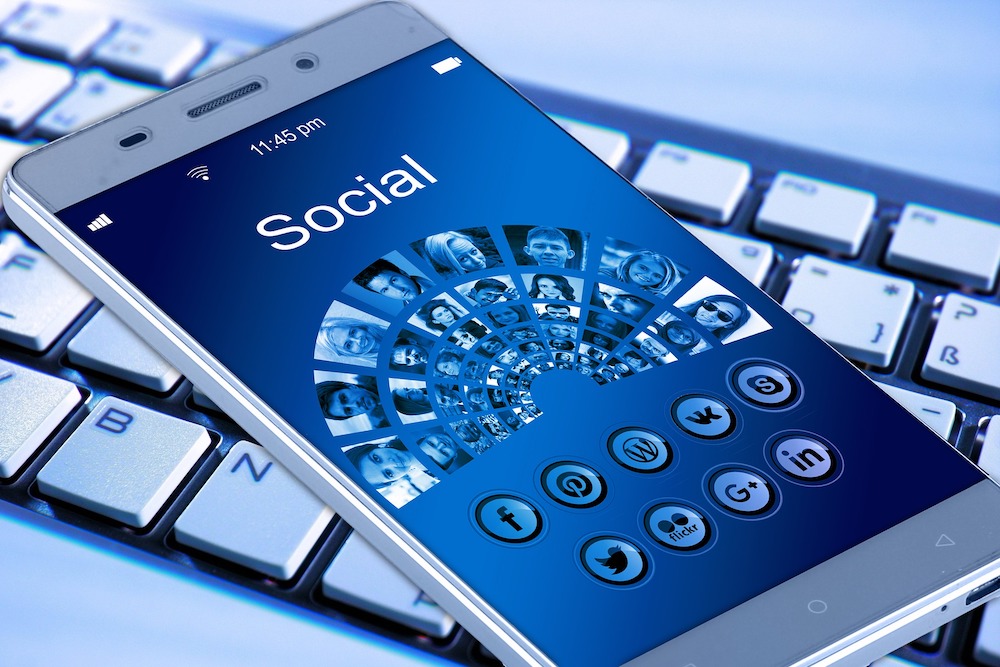 It's a good time to be an entrepreneur.
Not only is the market less saturated with newbies than it was 10 years ago (2017 saw 77,000 startups enter the market vs. 112,000 in 2005), but there are countless tools available for growing your company—and many of them are available for free.
If you're a side hustler—or a reluctant entrepreneur—don't hesitate any longer. Dive into your dream, and use these free products to make the journey easier (and sweeter):
Schedule/organization
In the early days of startup success, a founder often has his or her hands full with meetings—covering everything from vendor contracts to employee hiring and investor interest. While that's hard to get around until you grow enough to hire a team and begin to delegate, there is a way to keep scheduling streamlined. Calend.ly, used by thousands for this exact purpose, allows you to set up a calendar of all of your free appointment slots (which it determines by syncing with your existing calendar), and share a link to those slots with anyone who wants to meet. When they pick a slot, Calend.ly adds that appointment to your calendar along with all pertinent contact info.
Why you need it: Not only does Calend.ly save you the time of digging through your calendar for a free 15 minutes here or there, but you can customize your appointment openings within specific time windows to ensure you leave hours in your day for deep work.
Collaboration
This resource has been around for a while, and for good reason. It's available on nearly every platform and mobile device, allows you to customize everything from rooms—what Slack calls "channels"—to emojis, integrates with popular apps like Google Drive and Gmail, is fully searchable, and let's you conduct voice calls with other members. There has been some concern about security on Slack, but the company assures that security is priority #1.
Why you need it: Slack allows for easy communication with people on your team, with conversations grouped by theme; is easily searchable; is usable on any laptop, desktop, and most mobile devices; and can be affordably upgraded to give you a deeper archive, more apps integrations, and easier collaboration with outside vendors/users.
An oldie but a goodie, Google Hangouts is almost ubiquitous for small businesses, simply because it comes integrated with a lot of other handy tools—like Gmail, Google Drive, and the suite of Google productivity products. Fidelity on conference calls is good, and custom "hangout" conference rooms can be set up for specific meetings (which also seamlessly integrate with Google Calendars).
Why you need it: Having a Gmail account is handy, even if you have your own domain. This account will give you access to everything in the Google canon—including Hangouts. And with this video conferencing tool at your disposal, you can easily send meeting invitations to anyone else you work with; most people use Google in one form or another, so it's a safe way to ensure you can communicate easily. (The functionality isn't breathtaking, however; in-meeting chat and screen sharing is about as fancy as it gets, but most small businesses don't need more than that.)
We love this up-and-comer because it's high-quality and intuitive. We like to use this platform for easy recording of podcast calls (in part because recording is built-in, unlike in Hangouts and Skype), and for more in-depth collaboration. Each Zoom call can be set up for access by phone or computer, which gives any participant more ways to get involved—and is ideal if your technology isn't working and you need to join a meeting in a pinch.
Why you need it: While there are limitations with a free Zoom account (like the number of minutes each month you can record), most of the functionality you'll need is available out of the box—including phone access to meetings, screen sharing, whiteboard sharing and collaboration, and of course, high-quality video/audio.
Art
When Early to Rise began digging into the world of Facebook advertising, we realized something: We had to be very intentional about the art we used in our ads. That coincided with our content, too—both of which we wanted customize for our unique brand and products. What we found at Pixabay suits our needs to a "T." Thousands of high-quality stock images and video clips, searchable by keyword, allow you to choose concept or specific art that adds extra pop to your website, content, or products. Plus, you can download the exact size and format you need—ensuring that your creative is sharp both in print and in digital spaces.
Why you need it: A totally free (and growing) collection of images allows you to find almost anything you need to fit your content and advertising. Most images/videos are common domain and require no attribution or royalty payments.
Increasingly, social media demands video. And while small business owners would love to be able to produce attractive, expertly produced video to promote their brand, it's just not in the cards. That's why Videvo is such a boon; grab a video clip, edit as needed using a free resource like iMovie, and use without restriction. Clips are searchable by keyword, just like Pixabay, and by category. Each clips includes information on aspect ratio, file size, format, etc. so that you know you're getting exactly what you need.
Why you need it: Building its archive since 2012, Videvo is an impressive collection of footage that can be used in any use case. Be wary of cleverly-placed Shutterstock videos, though, which often appear at the top of searches and will cost you money.
Social Media
When ETR interviewed marketing guru Neil Patel a few months back, his advice on social media marketing was comically surprising. He said, in essence, that business owners should "throw stuff against the wall and see what sticks." That approach may be advisable, but it's also a time suck—which is why any startup owner should seriously consider getting Hootsuite, a social media manager and scheduling platform. Like any social "planner," the free version of Hootsuite will limit your accounts and posts, but not so badly it makes it useless. To the contrary; the widgetized, dashboard-style interface makes it a super slick way to track your social marketing.
Why you need it: Having a 100-foot view of your social endeavors gives you a strong sense of how your branding and messaging is aligned across all of your social channels. It's easy to post, schedule, and review mentions in one place. The only downside: You can't manage Instagram on Hootsuite.
Speaking of Instagram, there's a brilliant way of managing your IG biography link to ensure you're getting as much engagement as possible from each user. Instead of updating that link regularly to match pushes in your post (like the classic, "Link for more info in my bio about XXX"), you can include one static link and then update your Linkt.ree account to give followers 5 different options for engagement. These can remain static or you can switch them up, but they give the follower more value and take the burden off you as the business owner to keep updating your IG bio.
Why you need it: Keep things simple on IG by linking out to a Linkt.ree page that promotes as many as 5 different links. Switch these as frequently (or seldom) as you want, but use them to give followers who click through as much valuable content as possible. Value = trust, which ultimately turns leads into customers.
Ever wanted to quickly and easily create snazzy images with clean overlaid text for all of your social media accounts? Yeah, you could pull up Photoshop if you've got it, but even if you do, that's a big time suck for a simple image. So what do you do? Use Adobe Spark Post. You can pull in your own images, take a new one, or sift through thousands of free stock images. Then, pick your size/orientation; add styled text, color, and filters; and toss in a hundred others tweaks and adjustments. It only takes a few minutes to create a custom image that suits your exact needs and can be uploaded right away from your mobile phone.
Why you need it: Spark Post is the perfect way to create professional, personalized images for social media on the go; there's no messing with cumbersome photo-editing software. (Pro tip: While the "Spark Post" icon is always a default in the bottom right corner of your images, if you click on it, you can choose to delete it.)
Design
So you need a banner ad, whipped up in a few minutes? Or maybe just a few small adjustments to an image for a client or a marketing team? Don't buy a product that costs $100s just for tweaks like this. And don't bog down your system with a bloated program. Gravit is an online-only graphic design platform that's flexible, robust, and versatile. You can build images from scratch, or simply make adjustments to ones you already have. It's kind of a no-brainer to bookmark this.
Why you need it: Gravit is a lean, clean, and fully functional graphic design tool for people who don't do graphic design. You won't be able to save your files in the cloud, but so what? Save them on your desktop instead.
Is a button-creation site really necessary, you ask? Well, probably not. But if you're looking to create graphical buttons that are styled in a consistent way (and as quickly as possible), Da Button Factory is a heck of an awesome tool. ETR has used this on countless occasions for email campaigns, but it's also great for websites and social media.
Why you need it: Keep your CTAs looking sharp and consistent with Da Button Factory. It's a lot faster than designing buttons in Gravit or other design software, and ensures you look professional across all platforms.
Productivity
If you're one of those productivity lovers who gets giddy about new apps to keep things in line, you may be facing an ironic problem: The inevitable slow-down of tracking 101 productivity apps. We suffered the same problem, but knowing that many businesses are working this way in 2018, a company called Station crafted a solution: A clever dashboard that seamlessly integrates 400+ apps. While it doesn't incorporate internet browsing, it will likely combine all of the apps you use on a daily basis to plan, schedule, chat, write, and more.
Why you need it: Clean up your desktop with Station and you may actually become more productive. If they don't have an app integration that you would use, you can easily let them know on the app search page in the desktop client. (You can also bring on team members to collaborate with you easily.)
Before you dig into your productivity-charged work day, why not set up a Morning Routine to ensure that every day is a business success?
Sign up now to get our FREE Morning Routine guide—the #1 way to increase productivity, energy, and focus for profitable days. Used by thousands of fitness, business, and finance industry leaders to leapfrog the competition while making time for the people who really matter. Learn more here.